Photos from a trip to Adelaide for the Australasian Association of Philosophy conference on July 2-6, 2017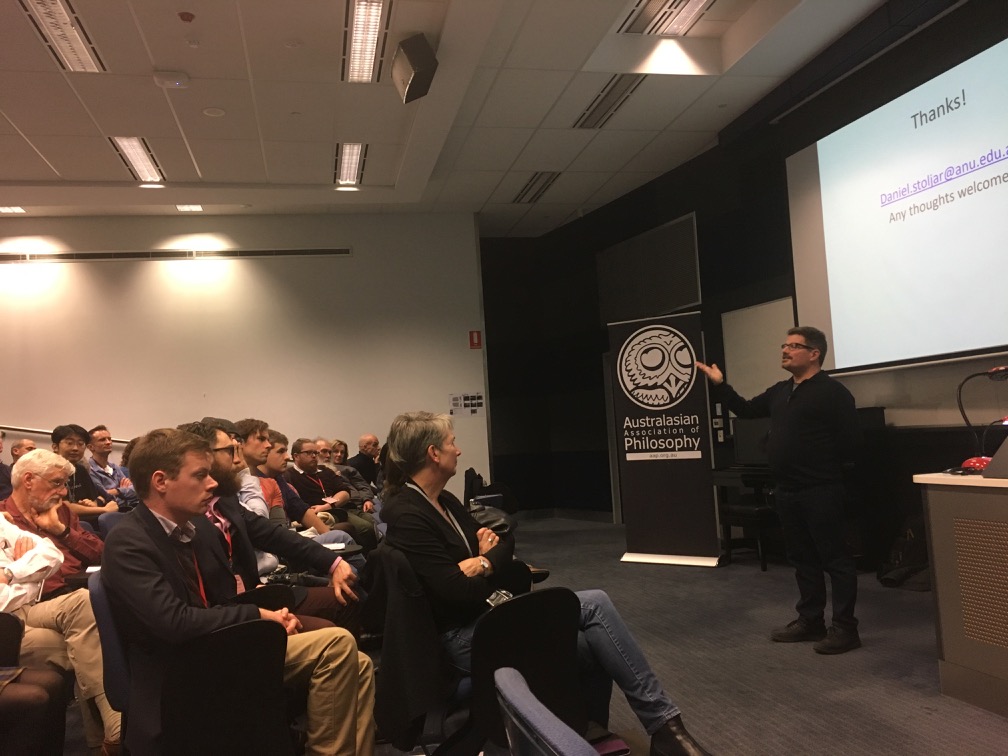 Daniel Stoljar's presidential address on philosophy as synchronic history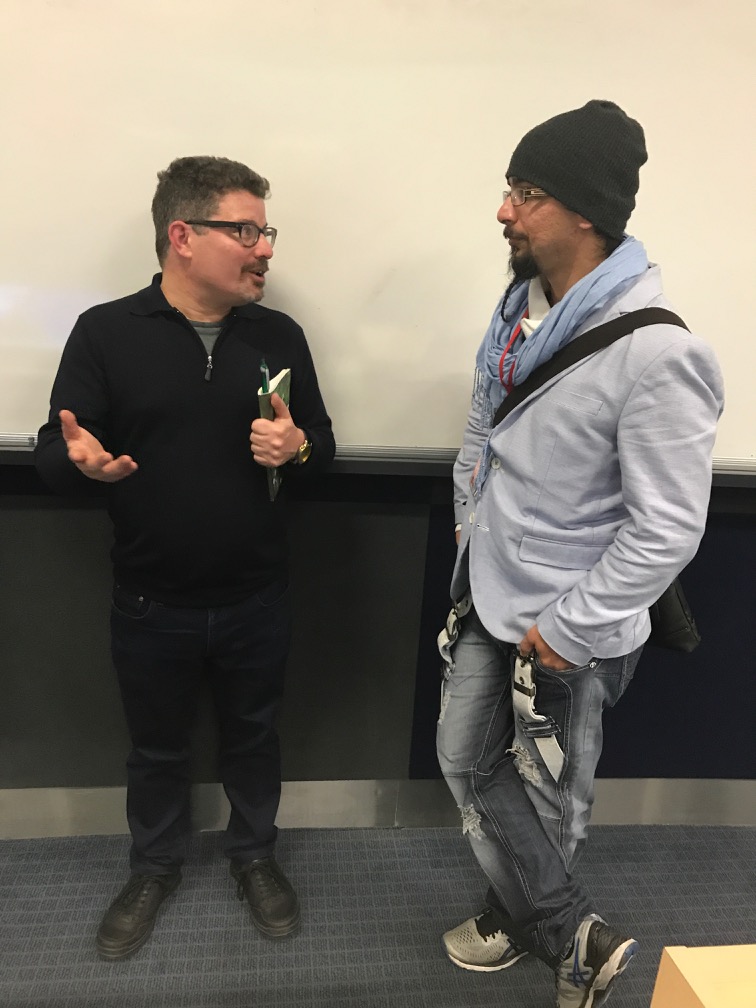 Daniel and XX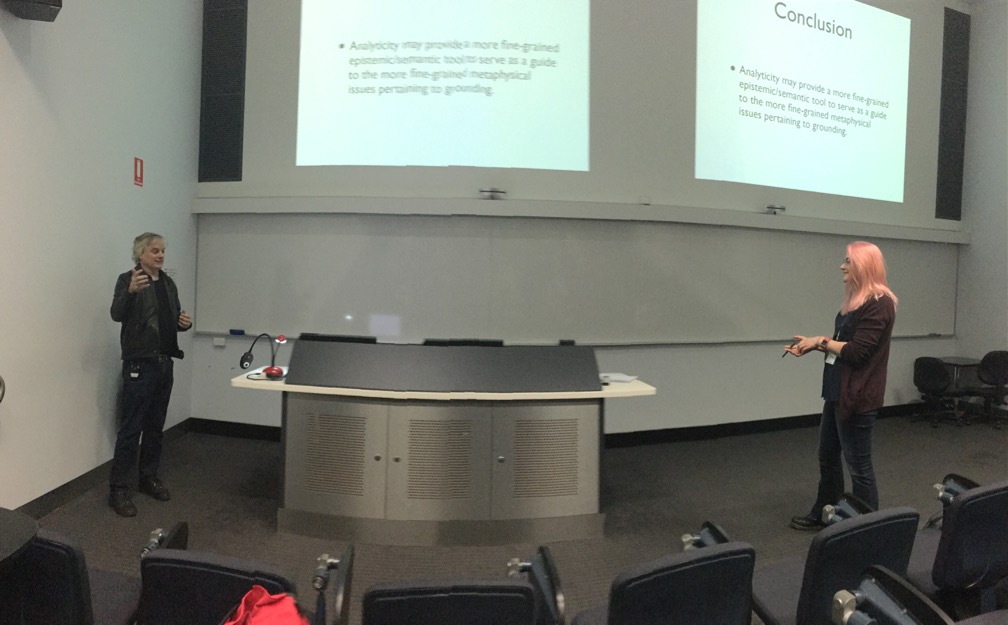 Backed into a corner on grounding and analyticity by Gillian Russell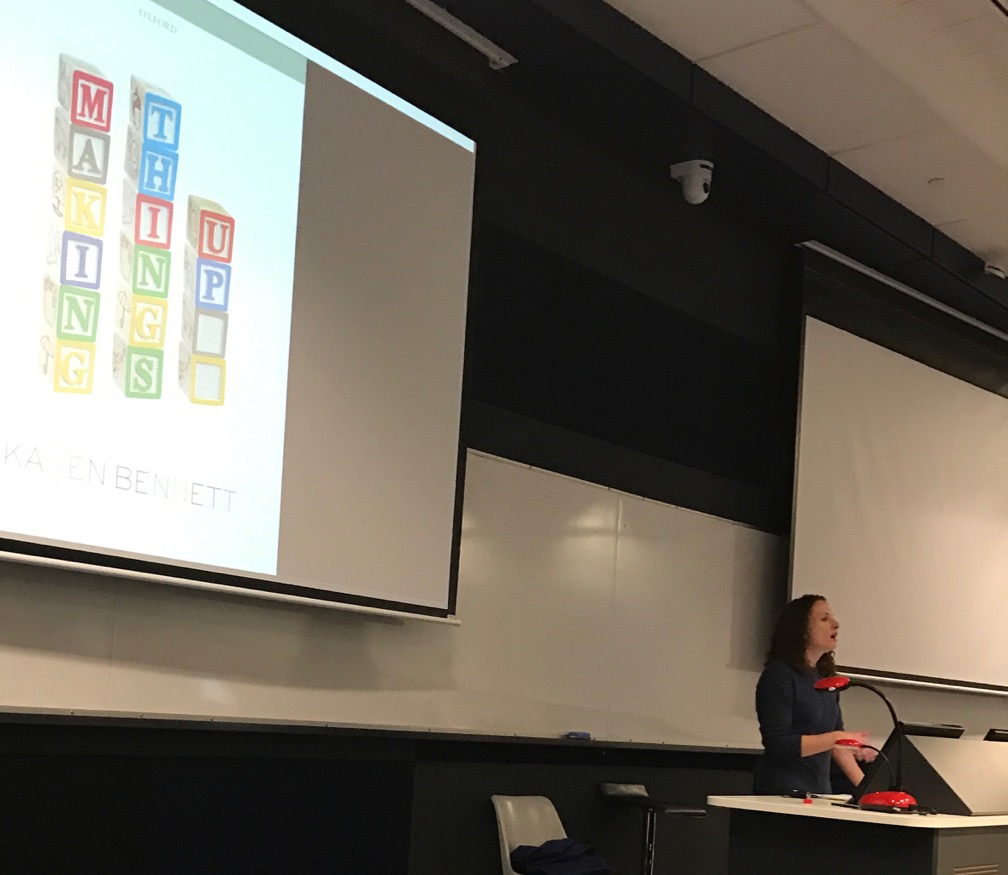 Karen Bennett's keynote on relative fundamentality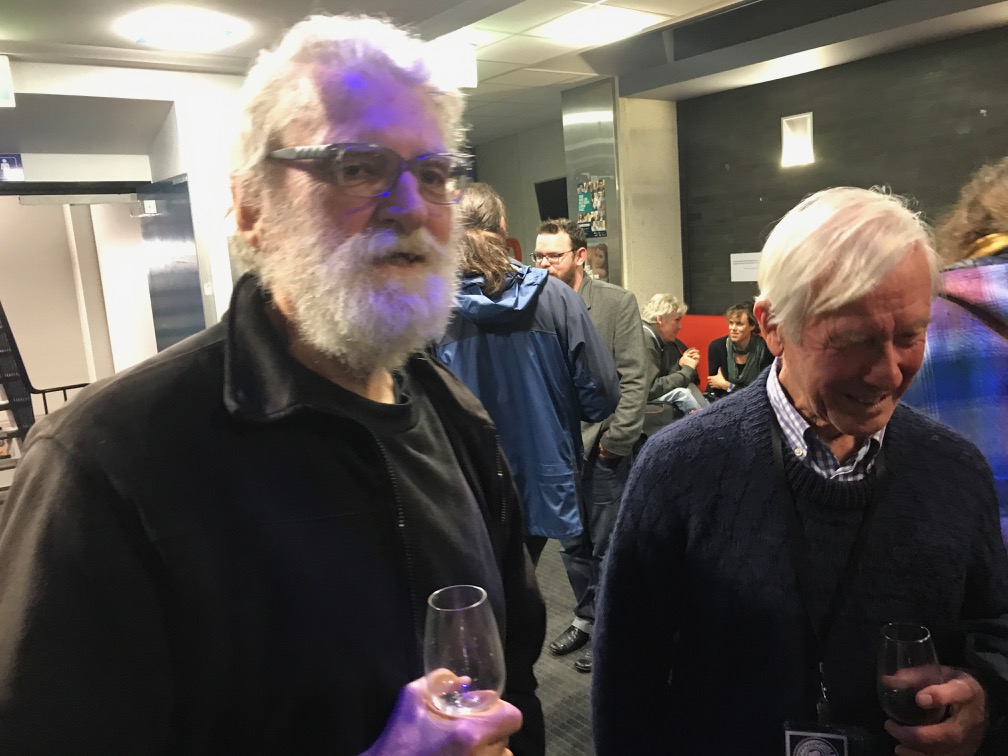 <

As my first teacher in the philosophy of mind, Chris Mortensen has a lot to answer for.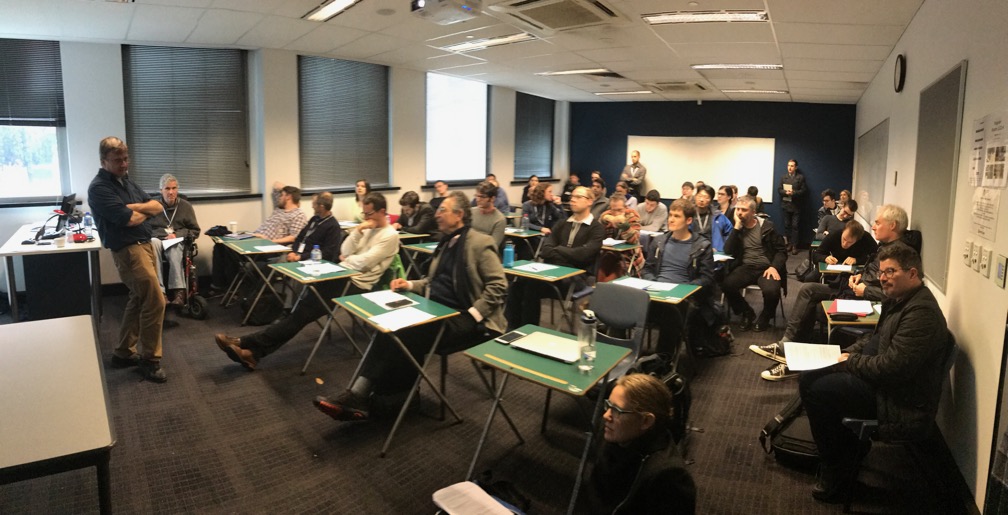 Al Hájek on counterfactuals.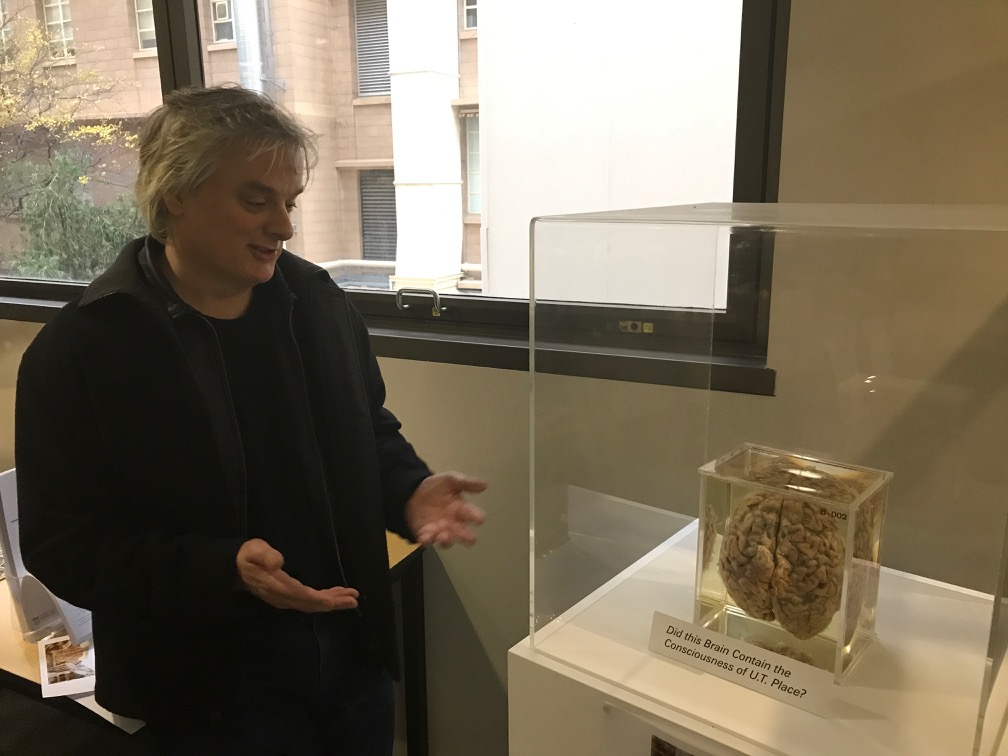 We eventually tracked down UT Place's brains amidst the ruins-in-progress of the medical school.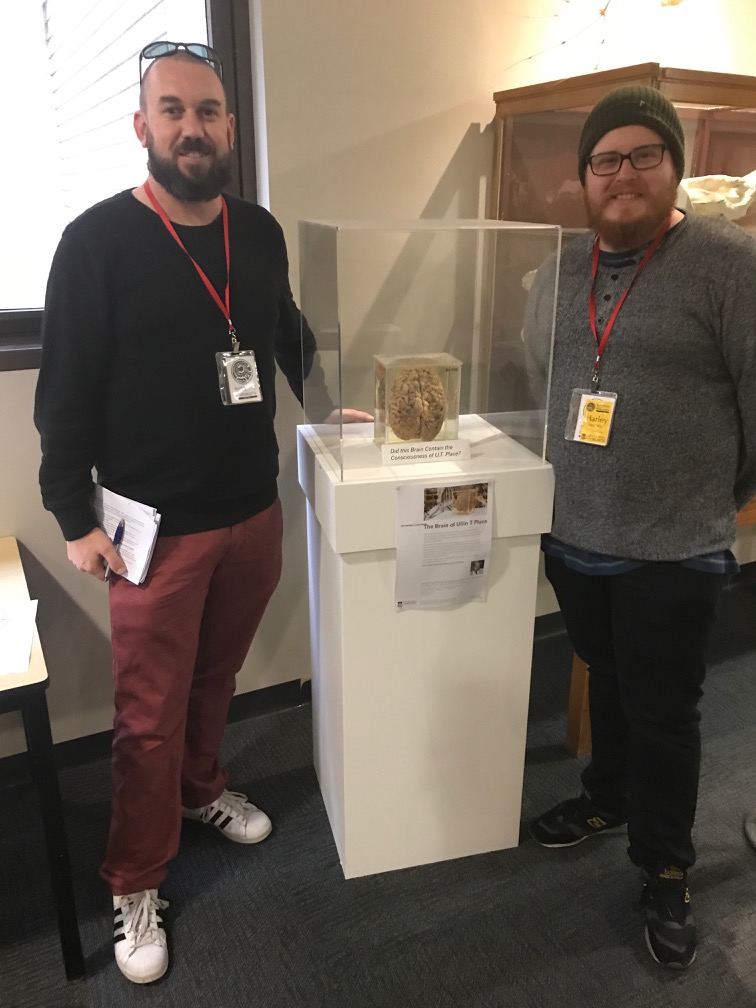 Chris Lawless and Harley Morphett, intrepid local guides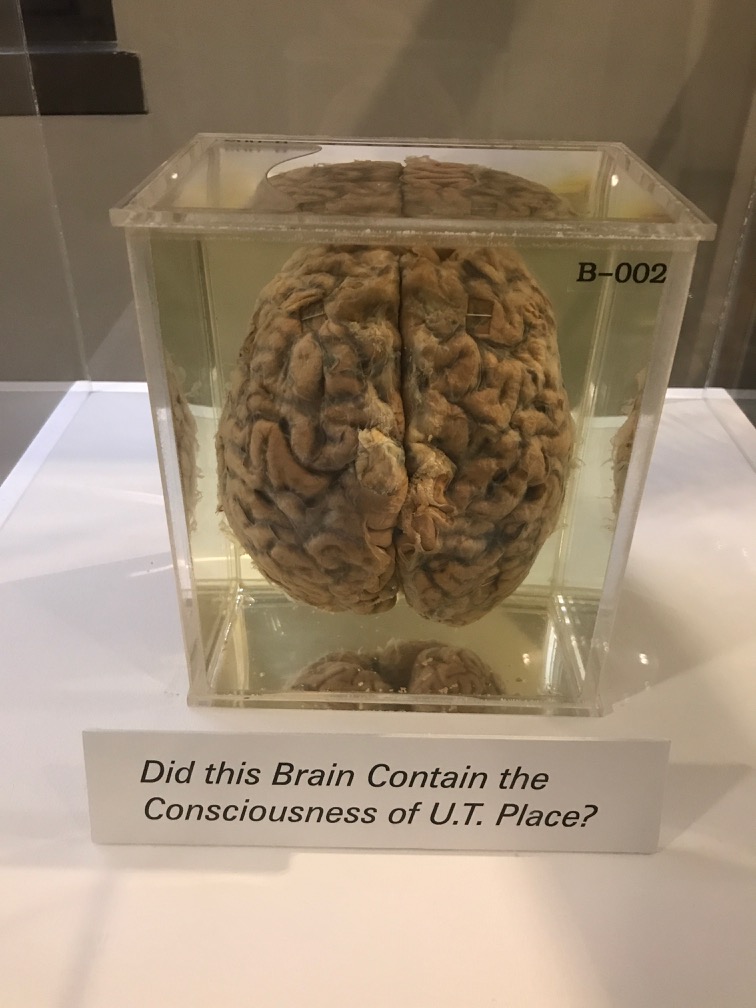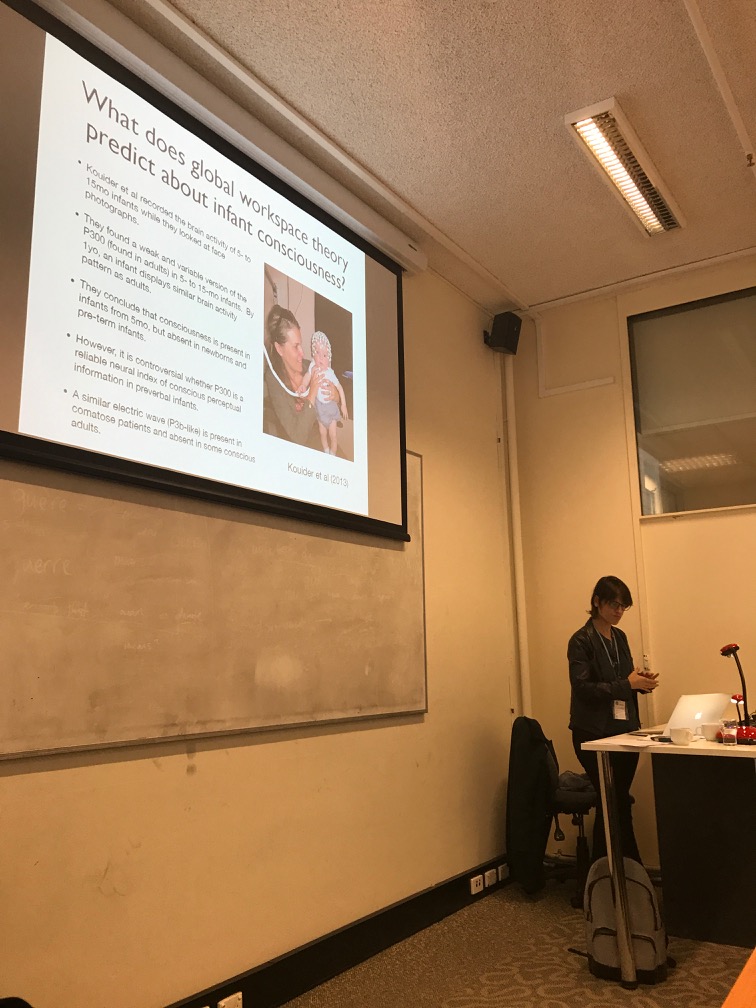 Claudia on infant consciousness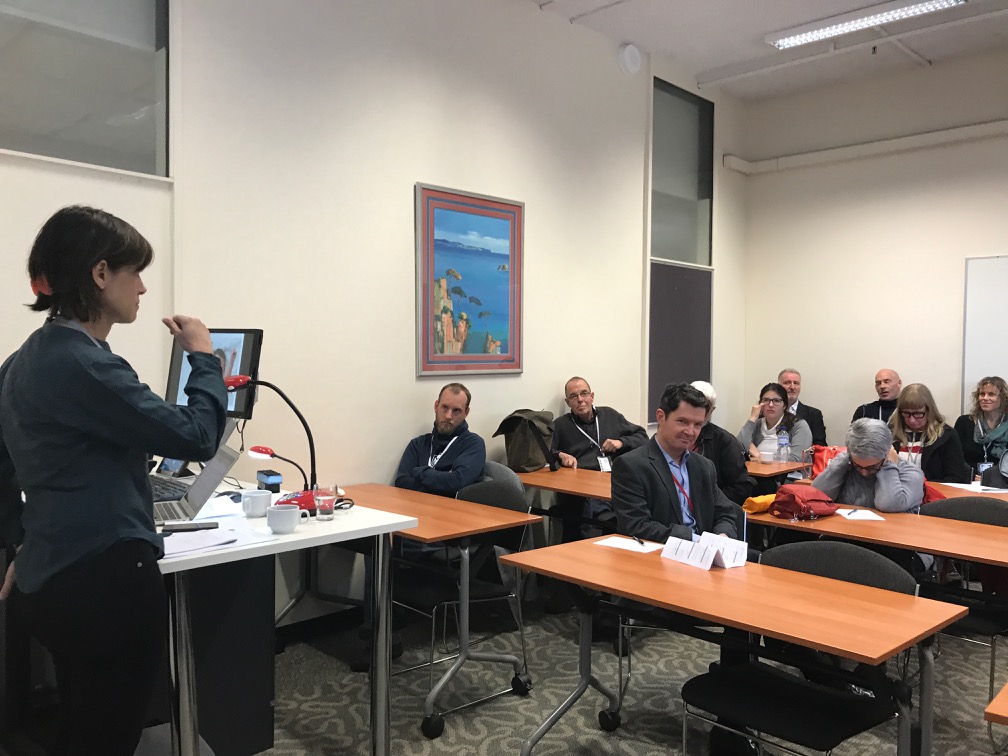 Q&A: Garrett Cullity, Barry Smith, Philip Gerrans and Miri Albahari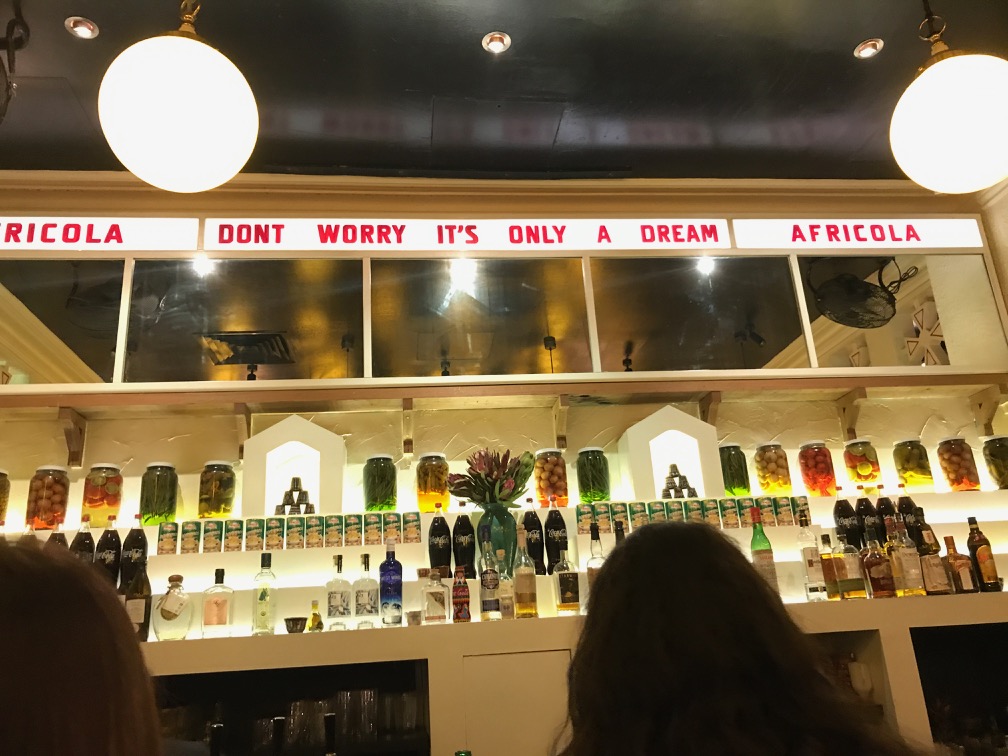 Africola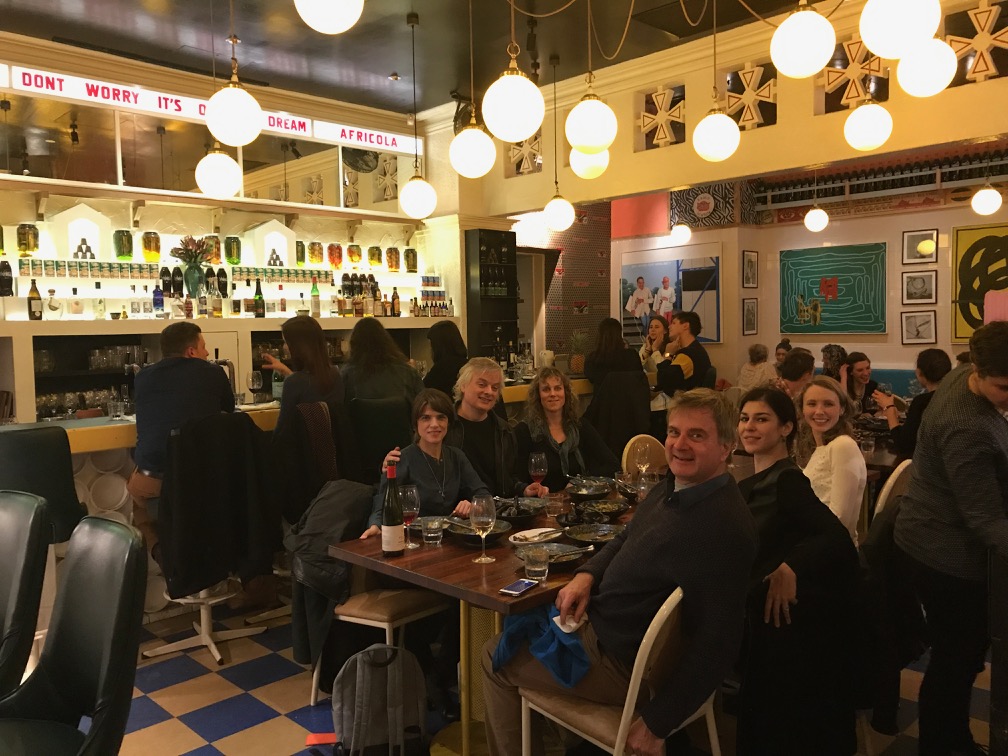 With Claudia, Miri Albahari, Al Hájek, Una Stojnic and Katie Steele at Africola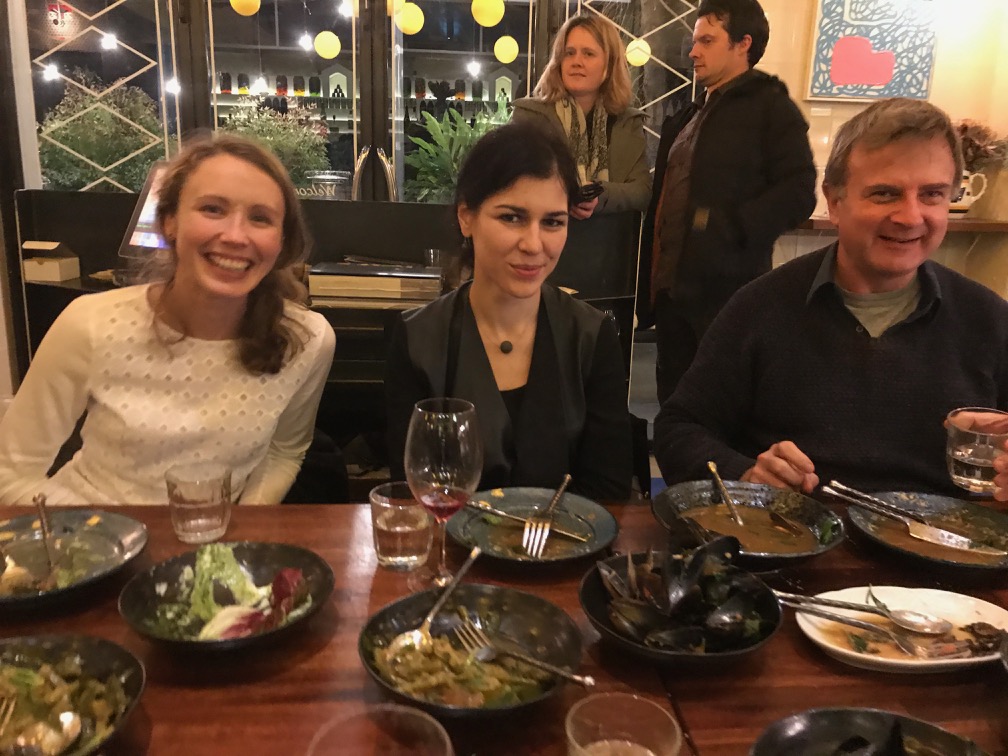 Katie, Una and Al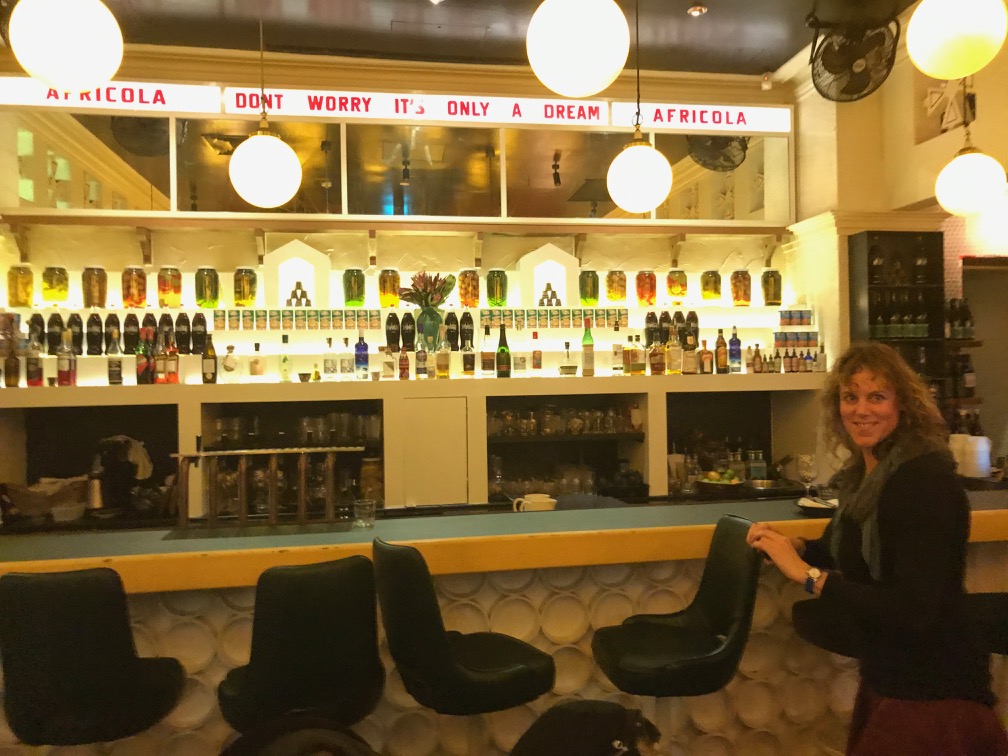 Miri knew it all along.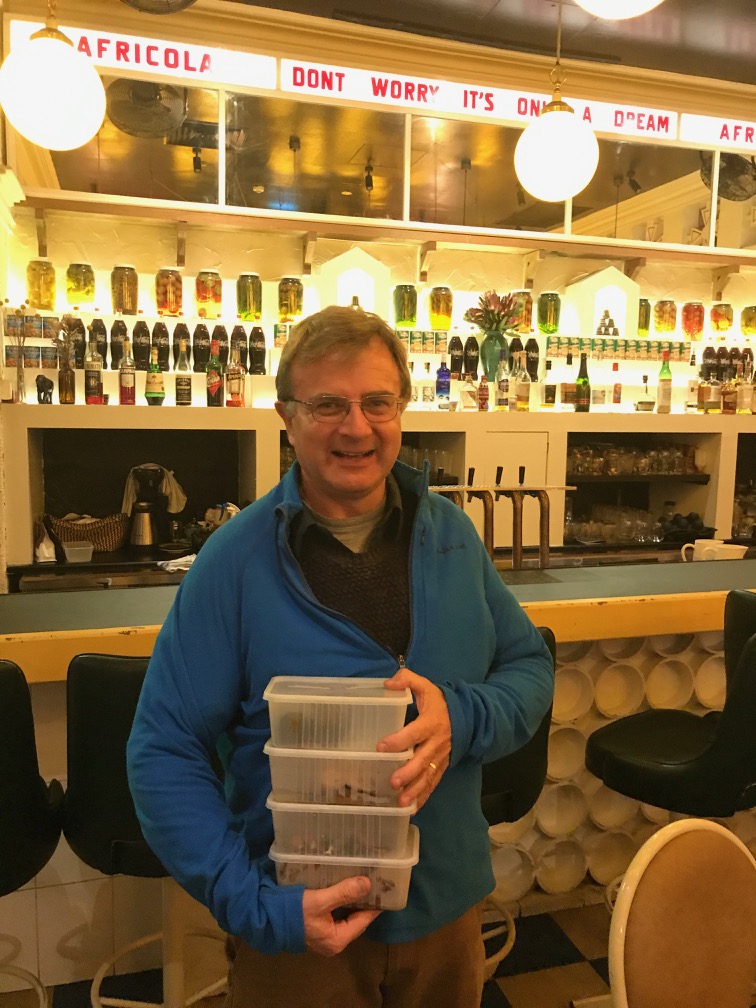 Al loads up with food for the grad students.
Claudia and John Bigelow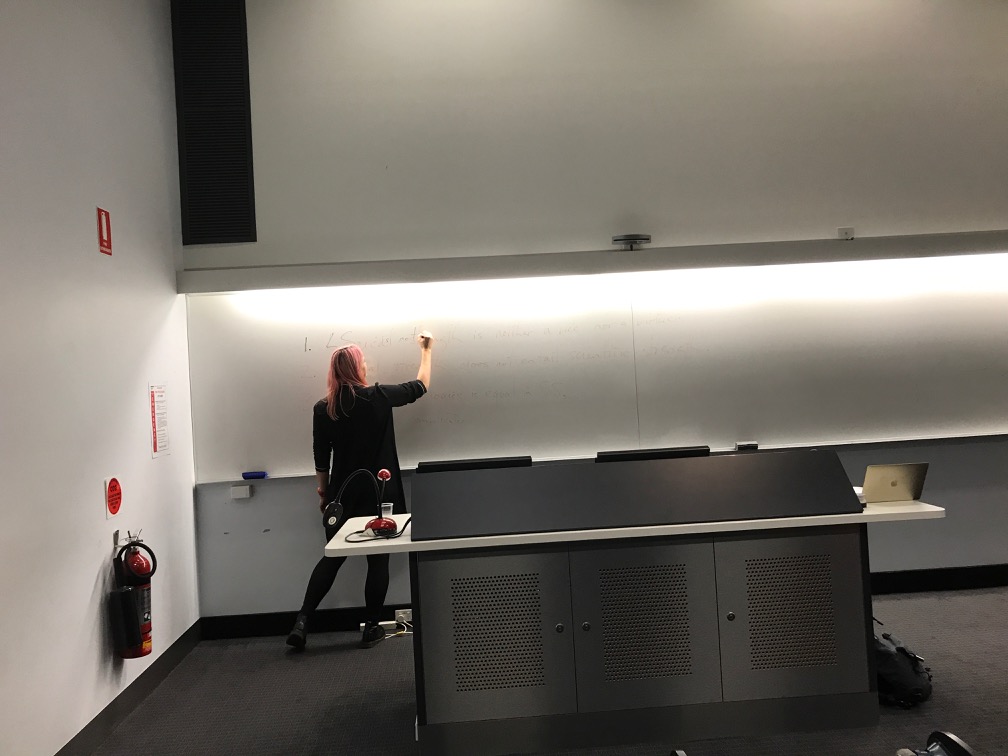 Gill Russell on deviance and vice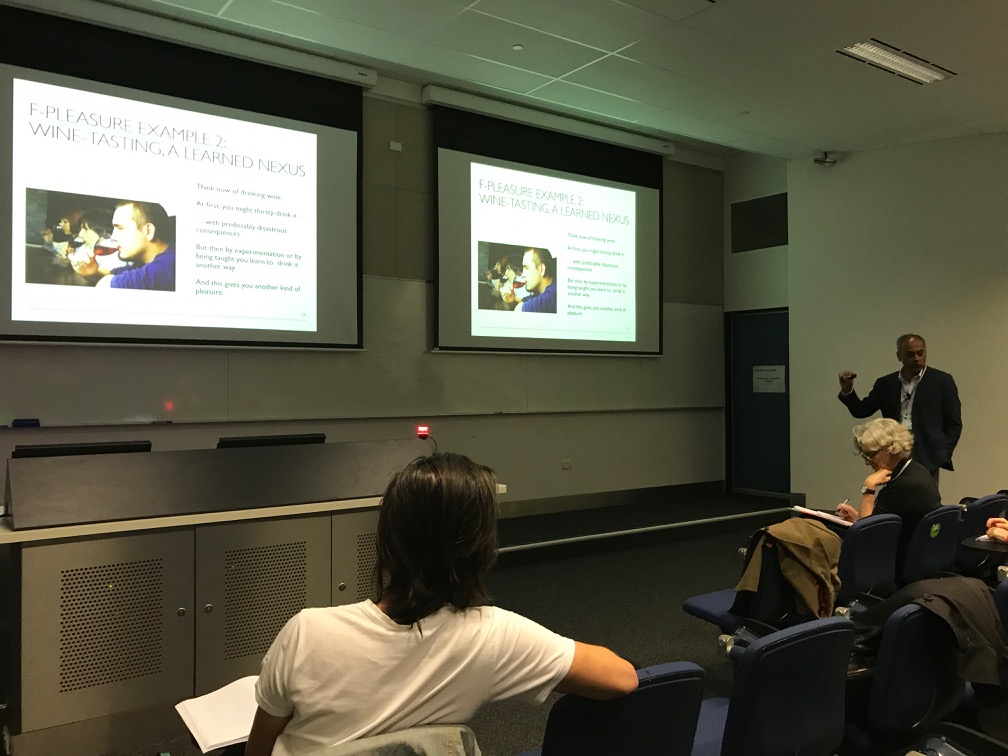 Mohan Matthen on aesthetic pleasure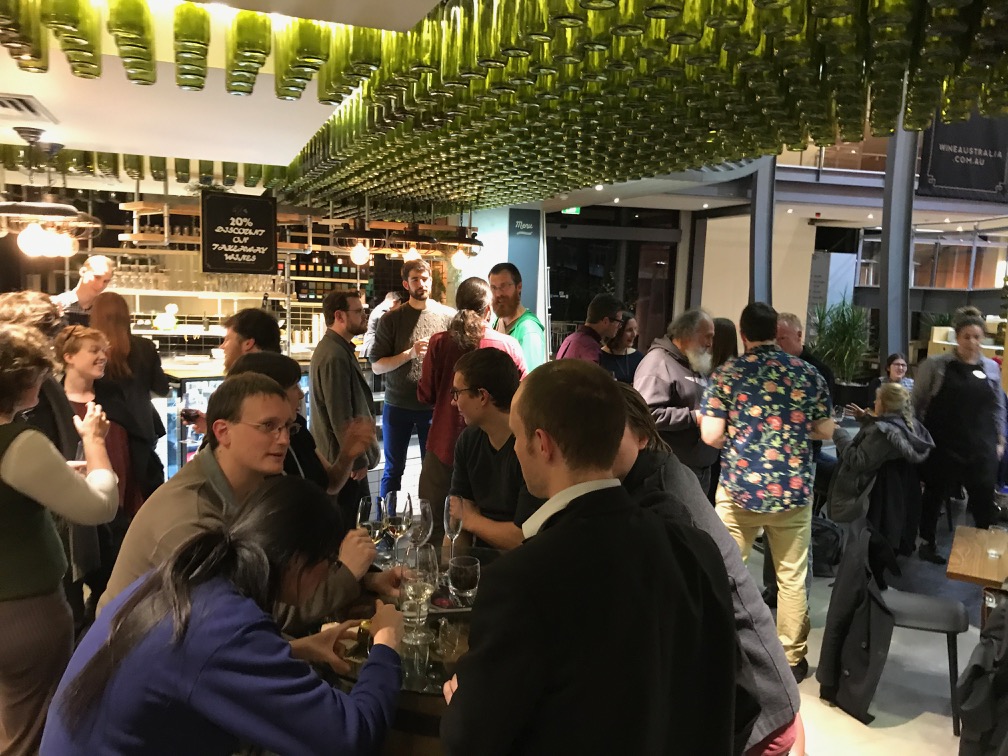 National Wine Centre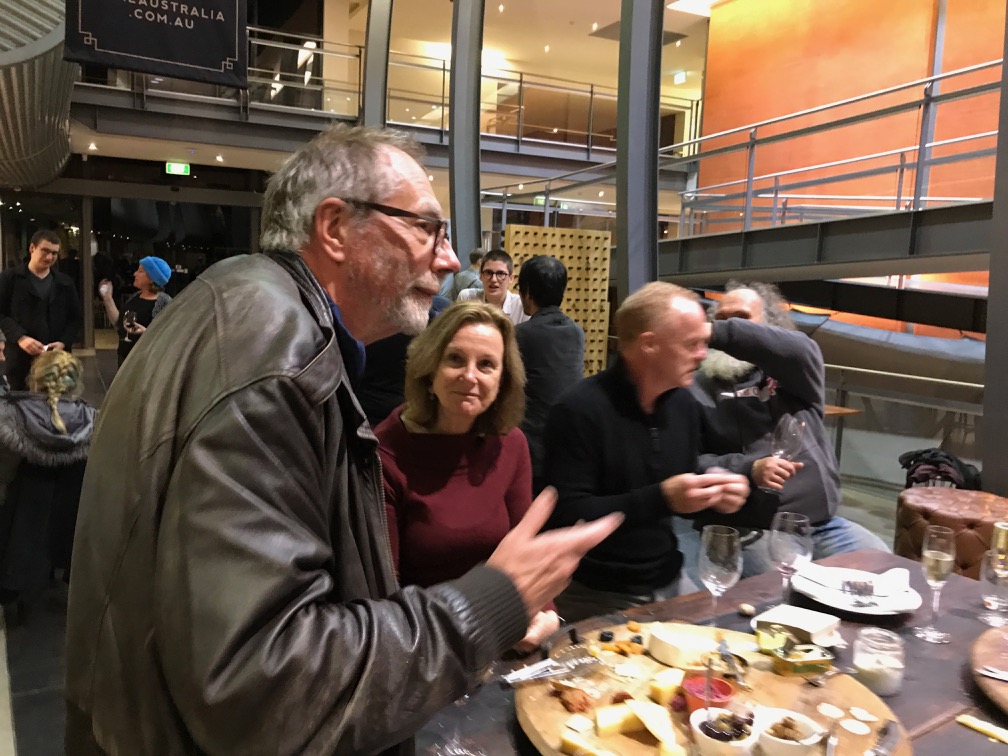 Graham Priest, Jeanette Kennett, Gerard O'Brien and Kim Sterelny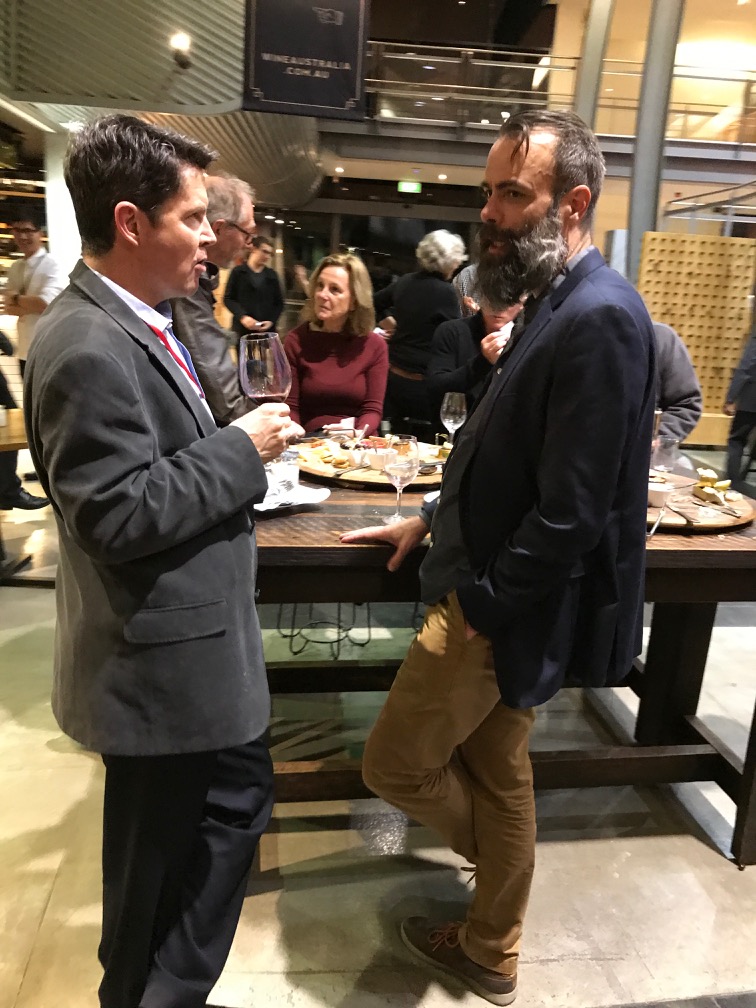 Garrett Cullity and Patrick McGivern
Daniel Muñoz and Eddy Chen (and action-packed background)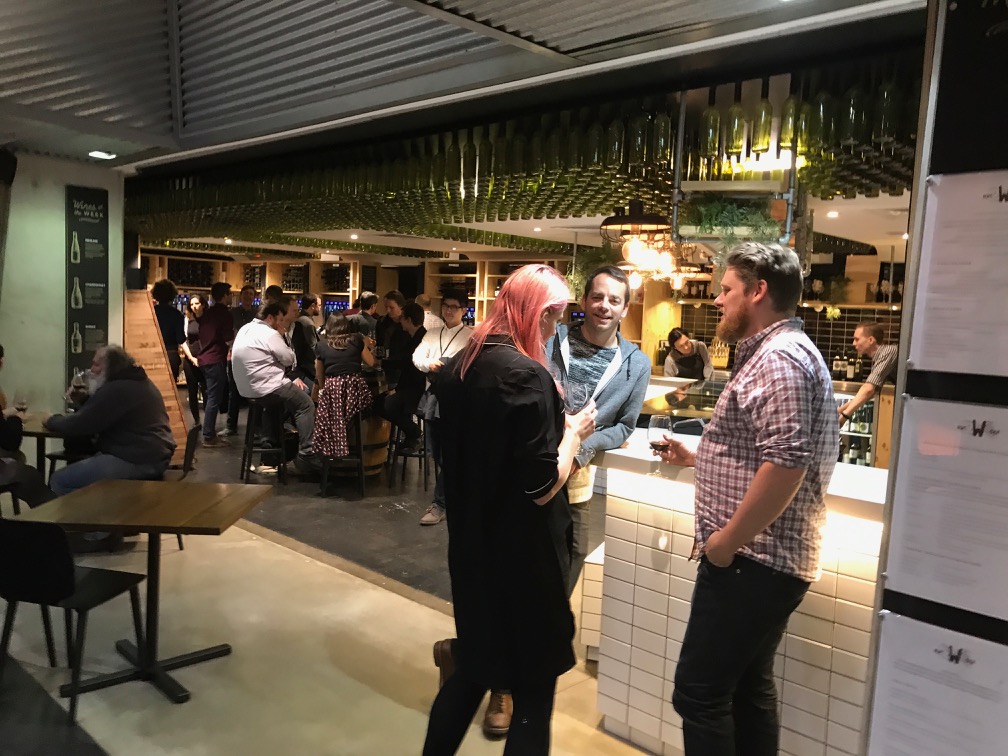 Gill, Sam Cumming and Antony Eagle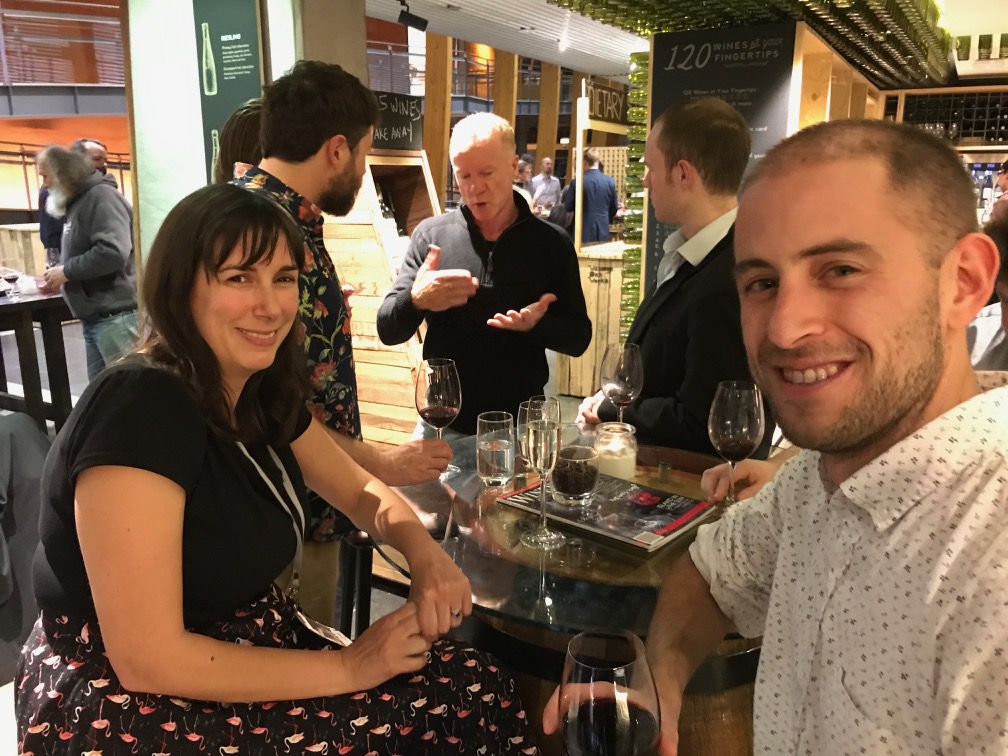 Heather Browning and David Kinney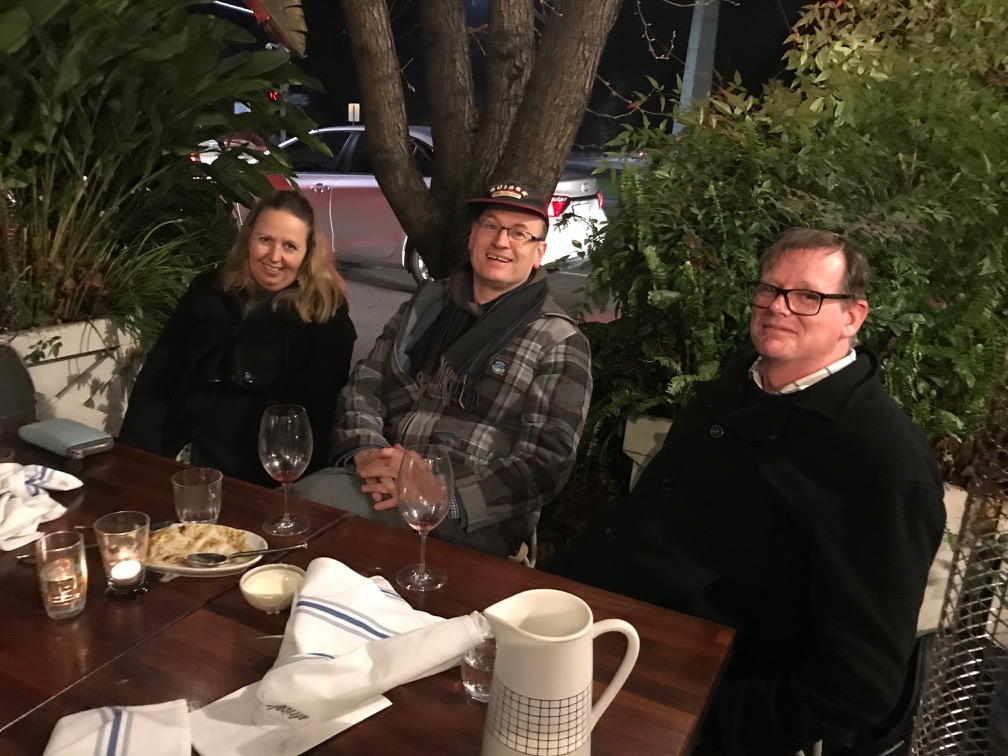 Cathy Legg, Steven Clarke and Damian Cox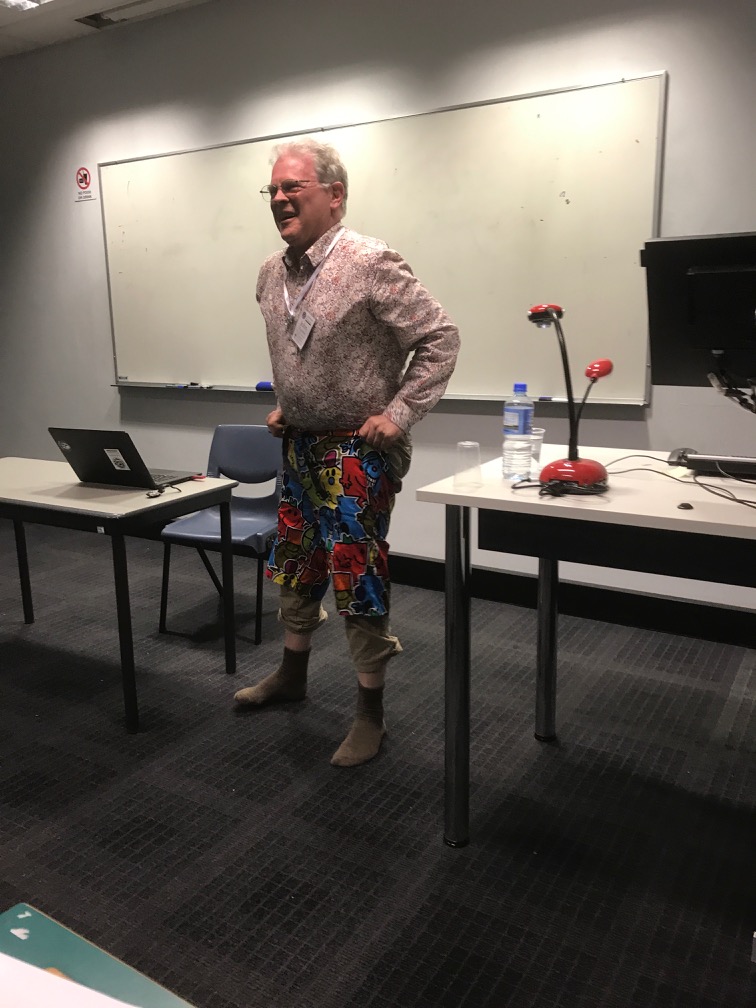 John Bigelow puts on the crazypants.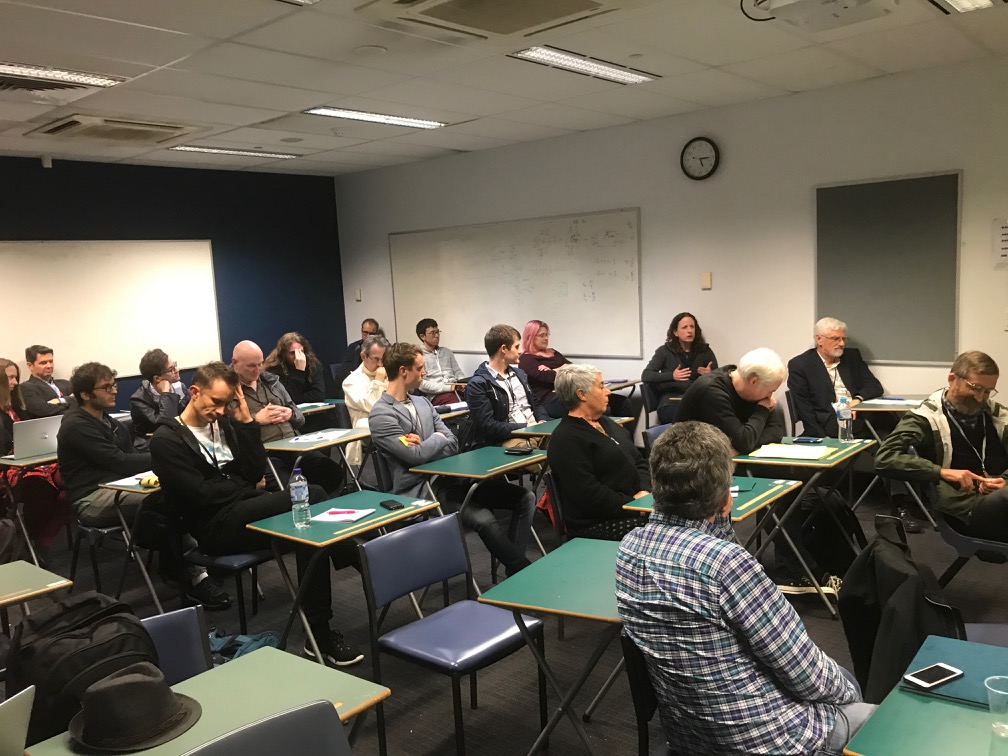 Karen sets the record straight on crazypants bajillion thingism.

Dan Marshall asks a question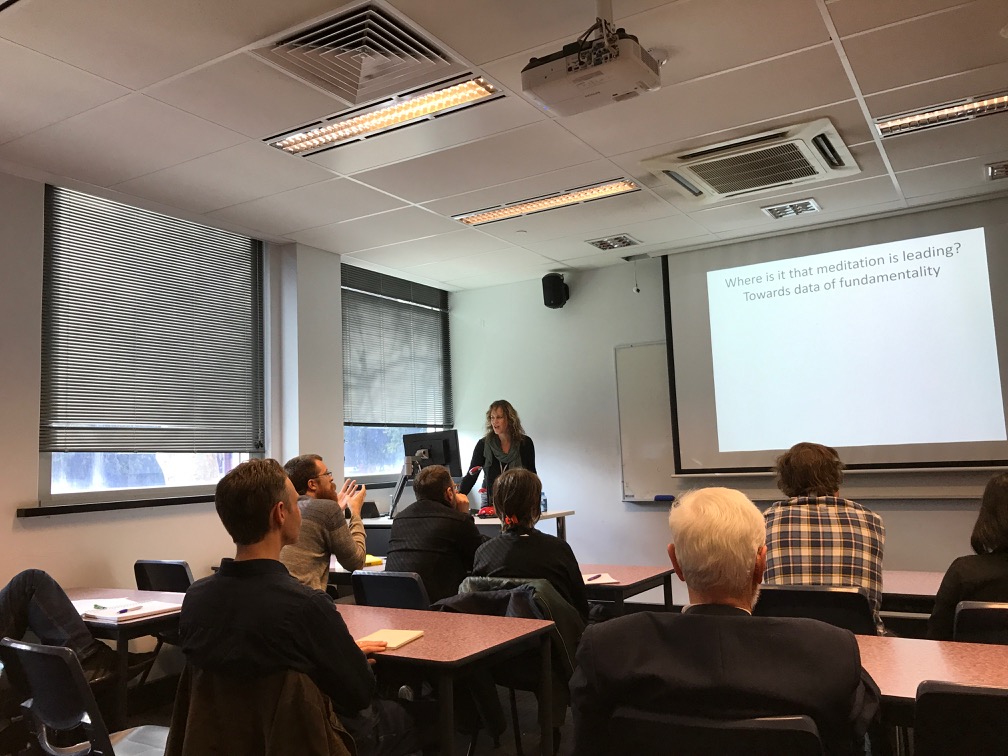 Miri on the philosophical role of meditation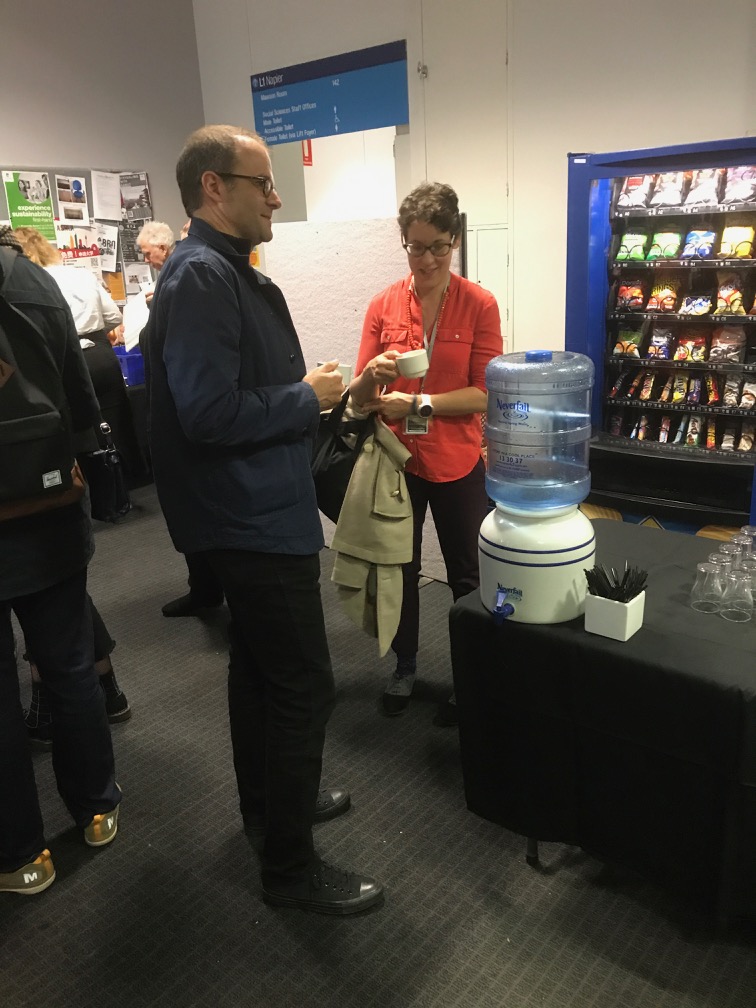 Philippe Chuard and Lauren Ashwell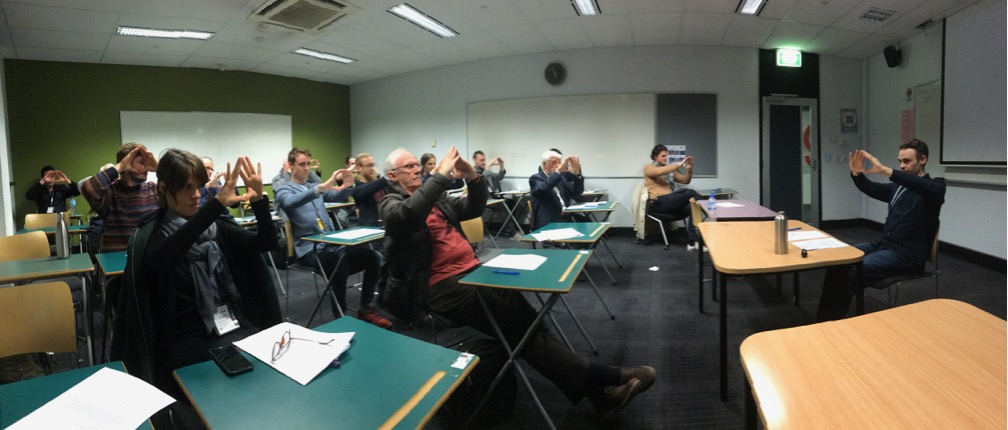 Brentyn Ramm leads the audience in experimental phenomenology.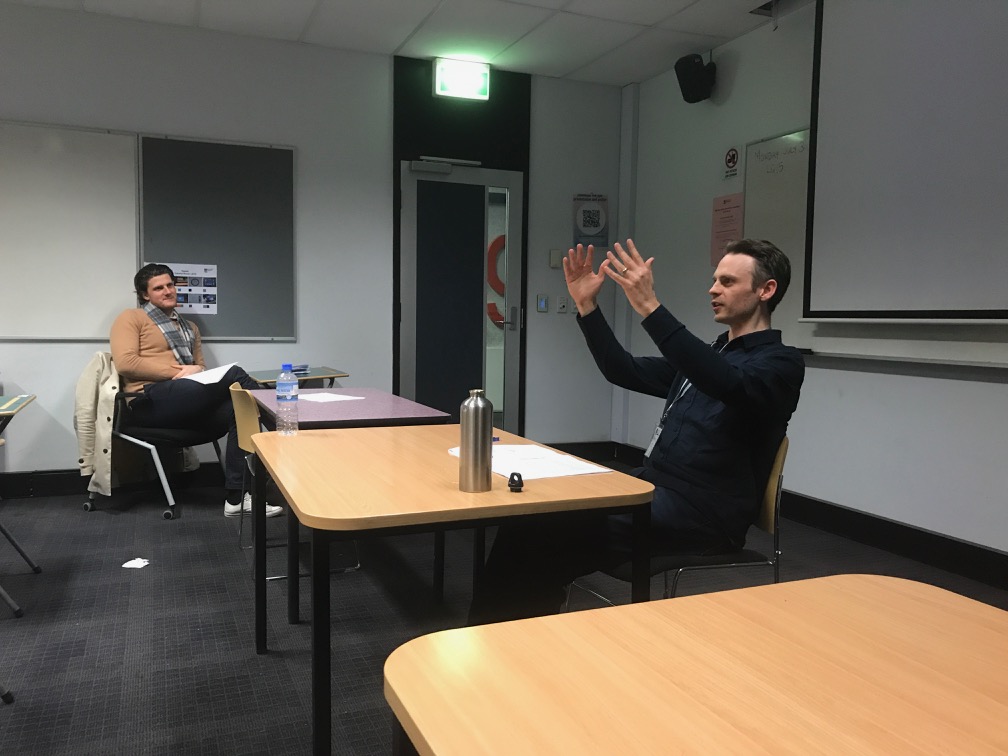 Brentyn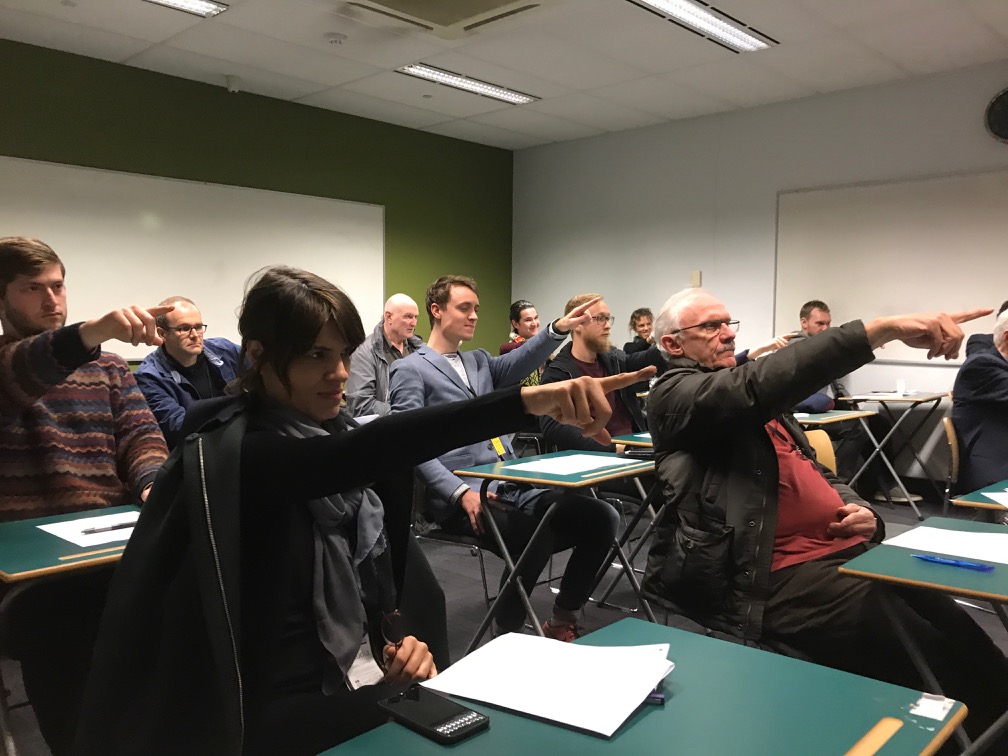 More experimental phenomenology.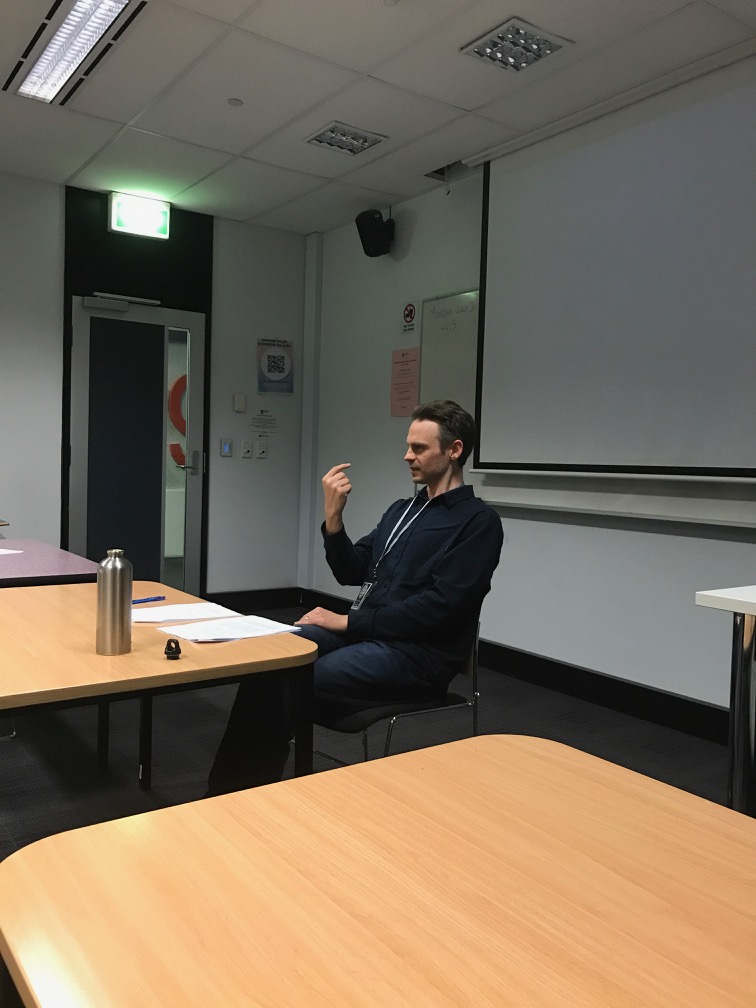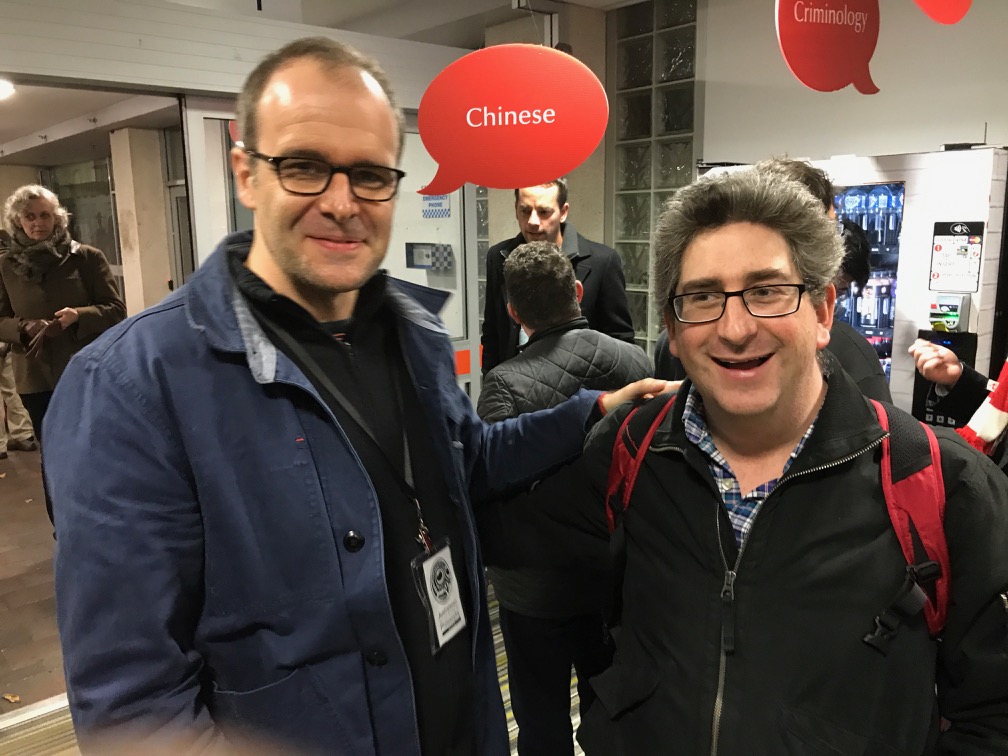 Philippe Chuard and Daniel Cohen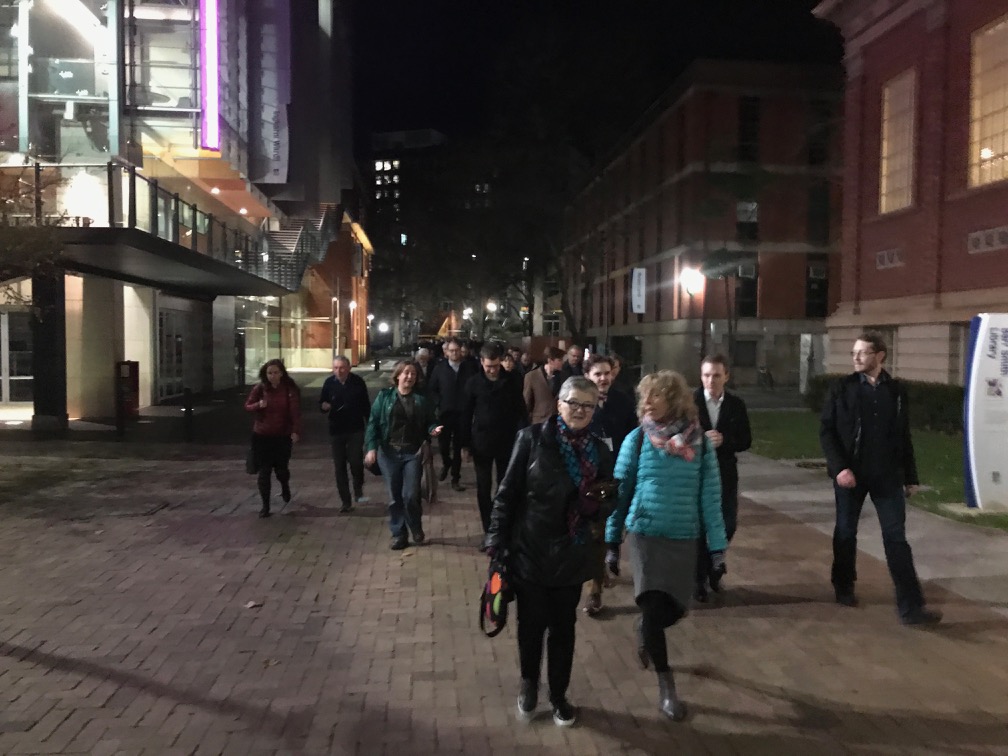 Cynthia Freeland and Nancy Sherman

Daniel Stoljar's presidential toast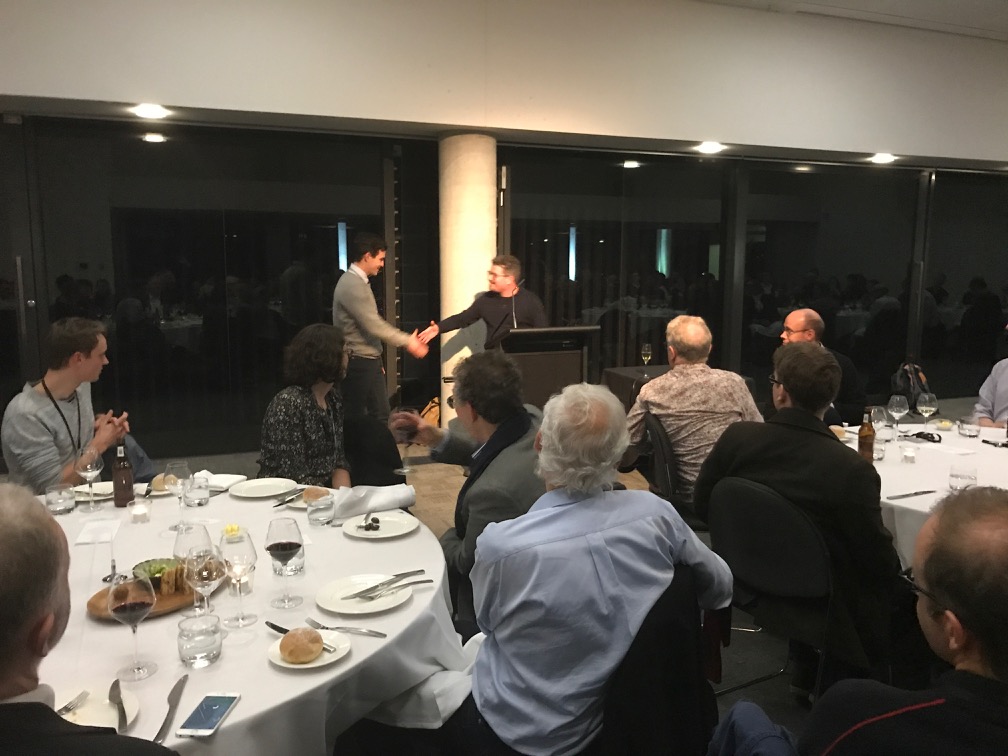 Daniel congratulates Hayden Wilkinson on AAP postgrad prize.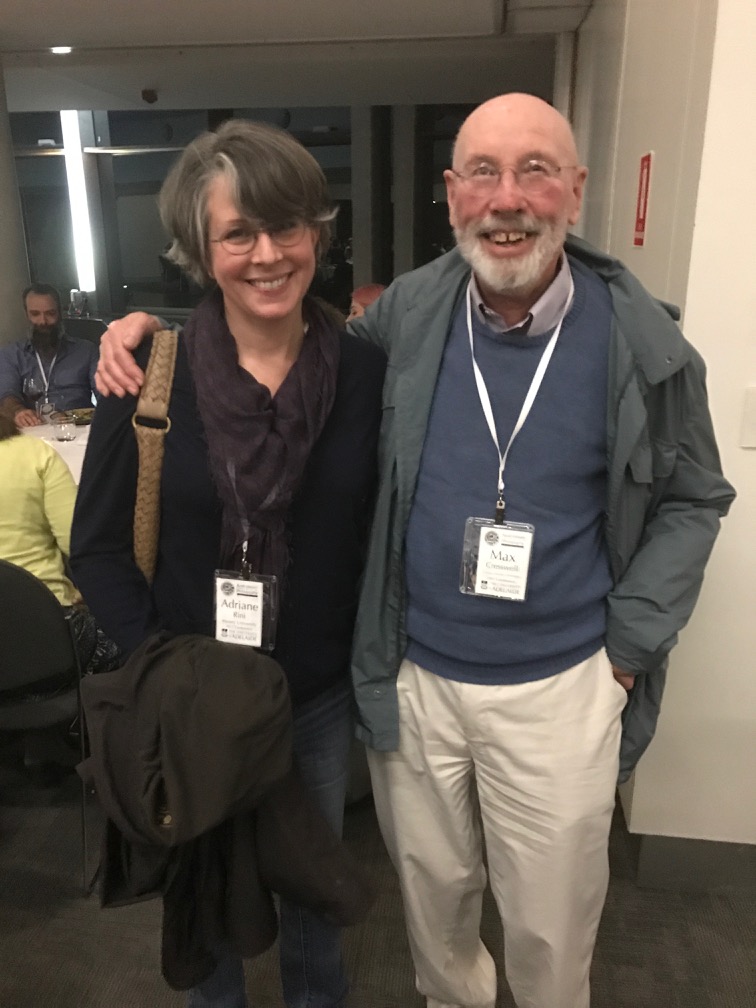 Adriane Rini and Max Cresswell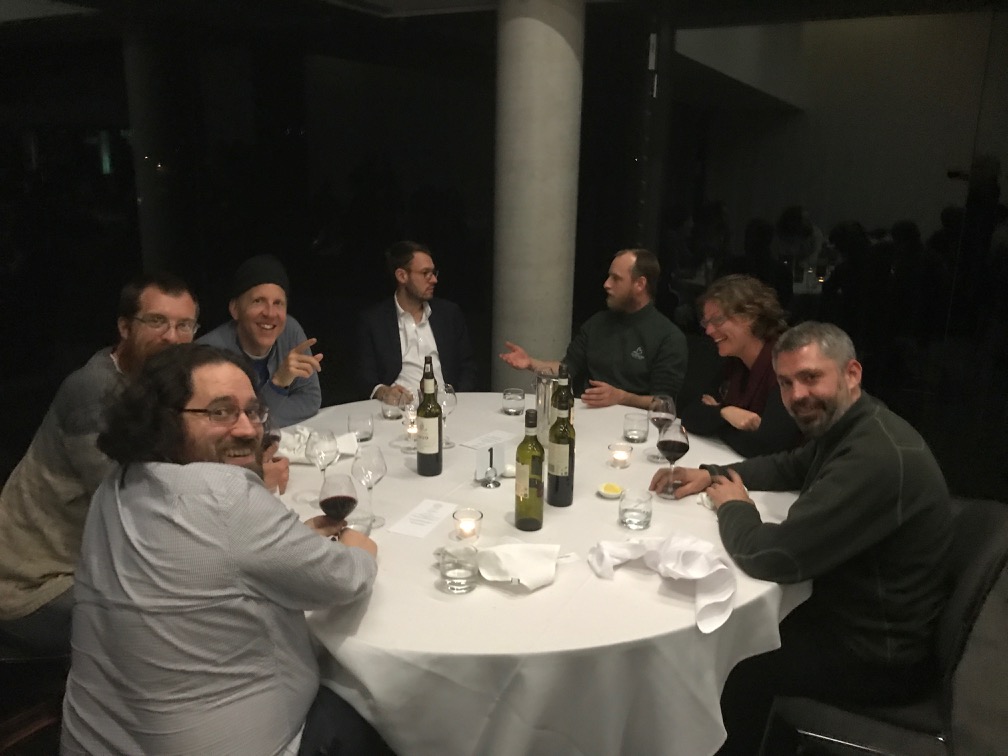 Logicians' table: Dave Ripley, Suzy Killmister, Patrick Girard and JC Beall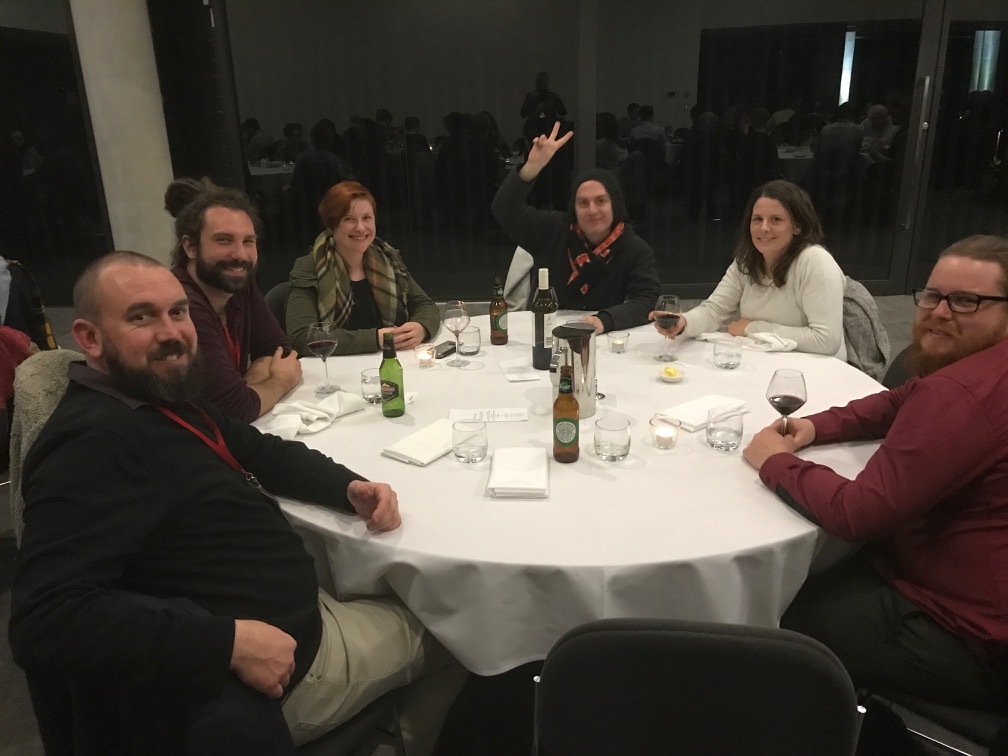 Adelaide table: Chris Lawless, Matthew Nestor, Laurati May and Harley Morphett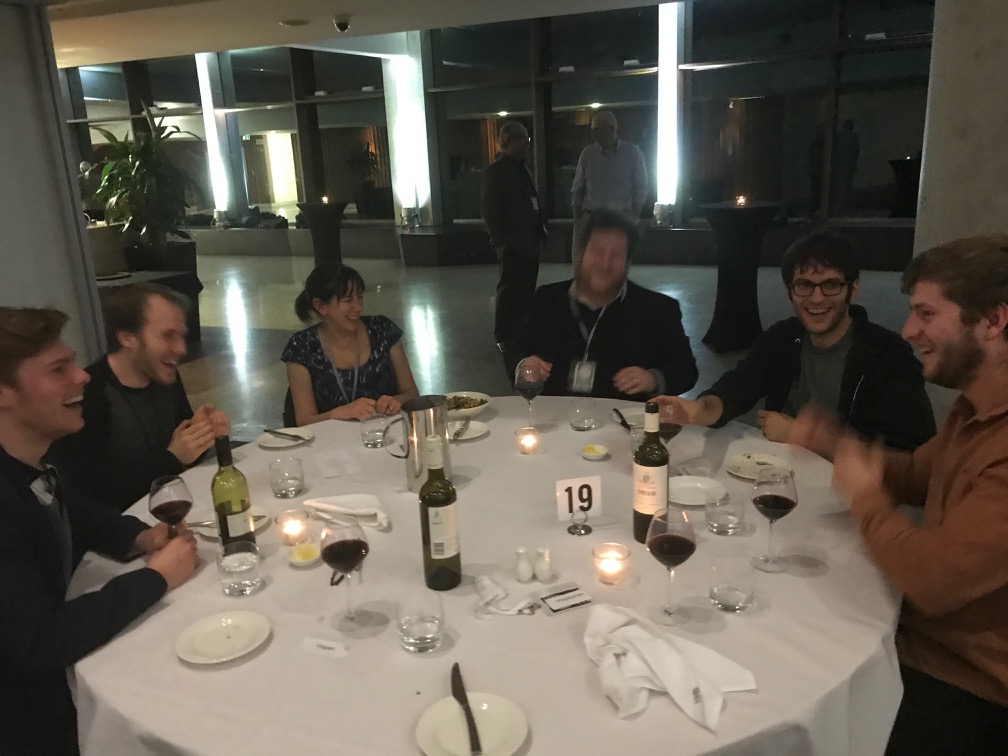 ANU table: Lachlan Walmsley, Jeremy Strasser, Heather Browning, James Willoughby, Nicholas DiBella and Don Nordblom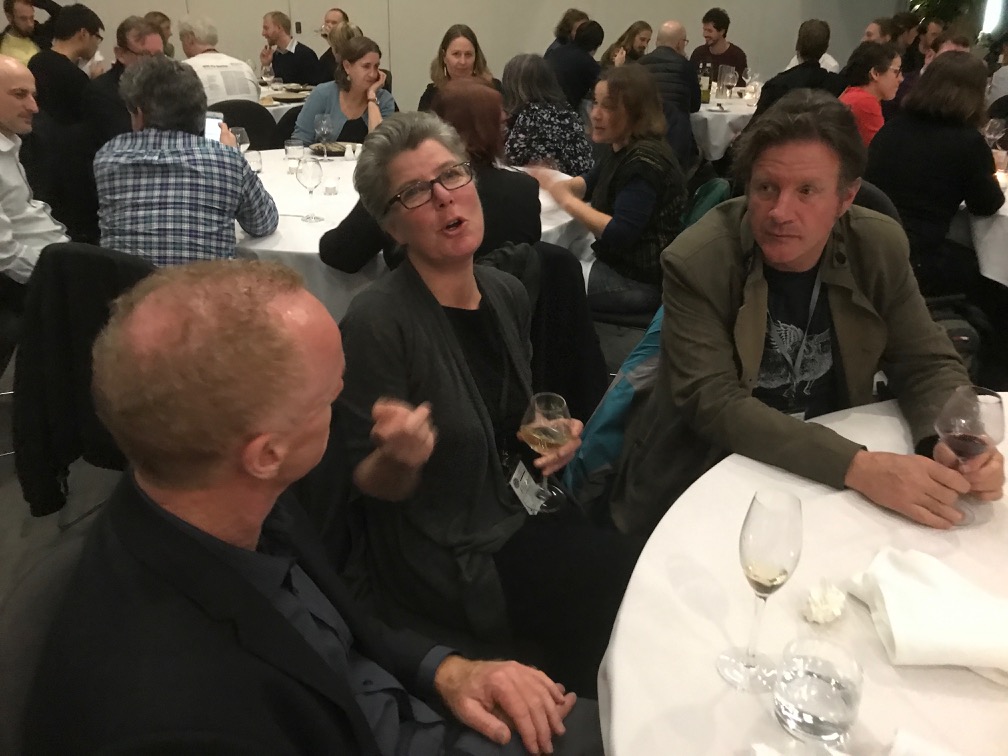 Gerard O'Brien, Eliza Goddard and Adrian Walsh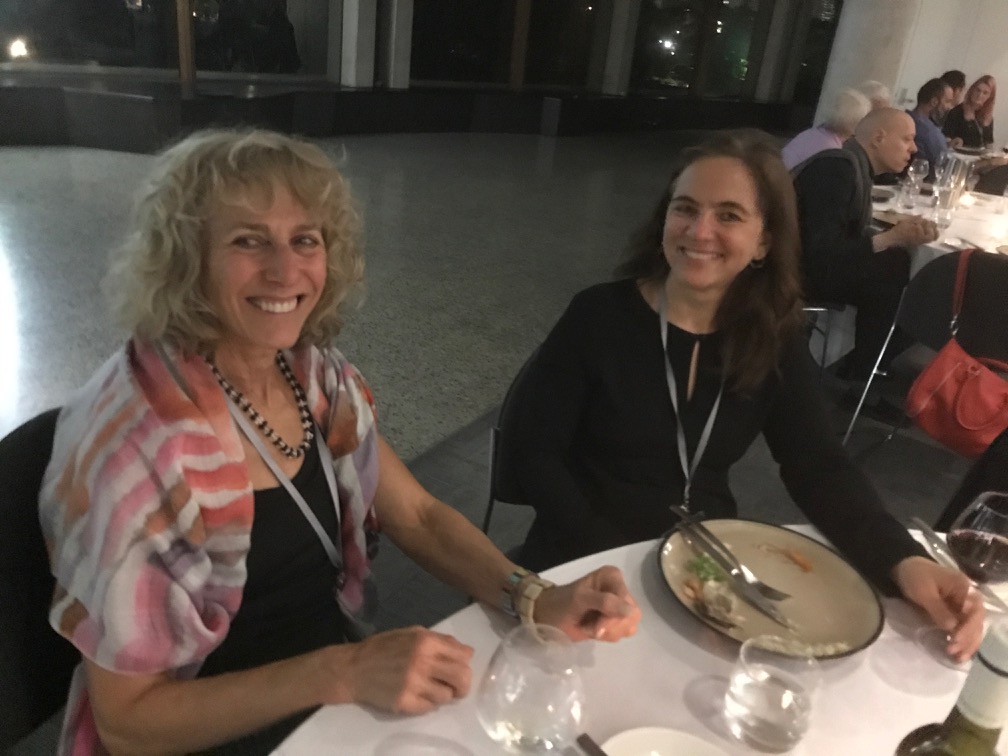 Nancy Sherman and Lucy Allais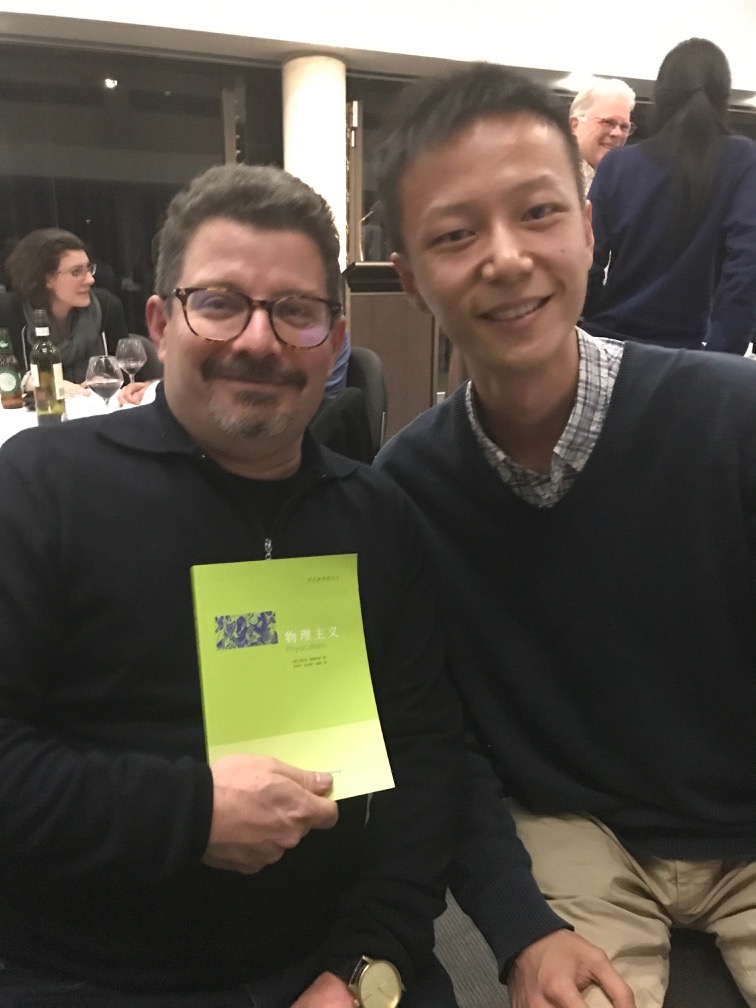 Daniel and 张文俊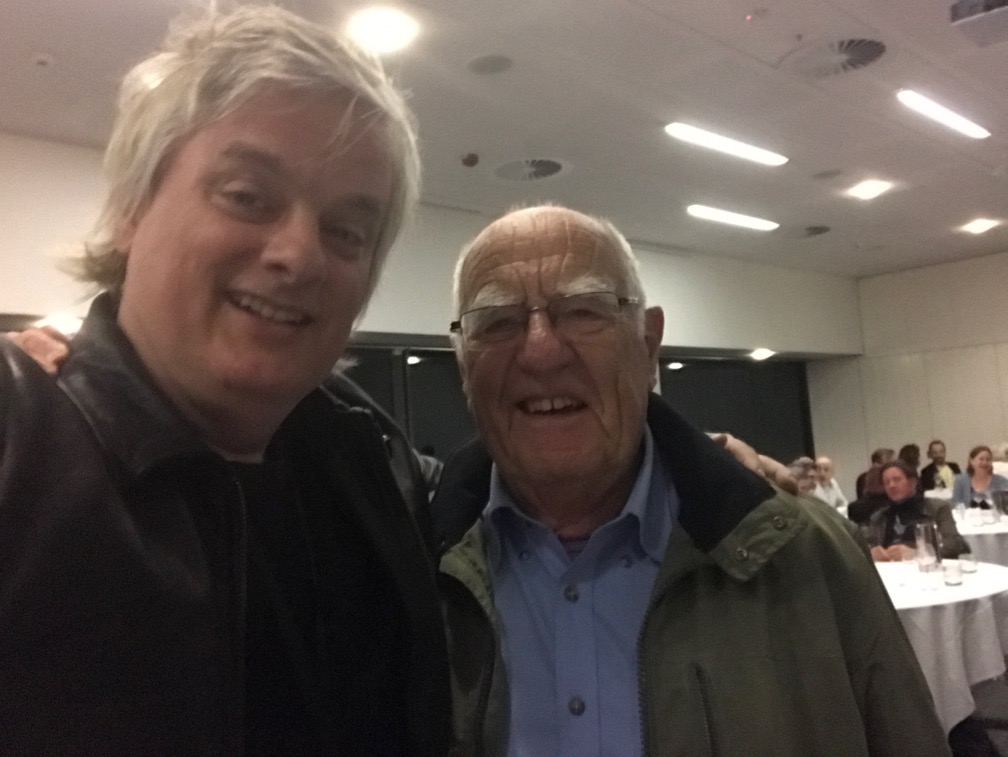 With Graham Nerlich, another Adelaide philosopher with a lot to answer for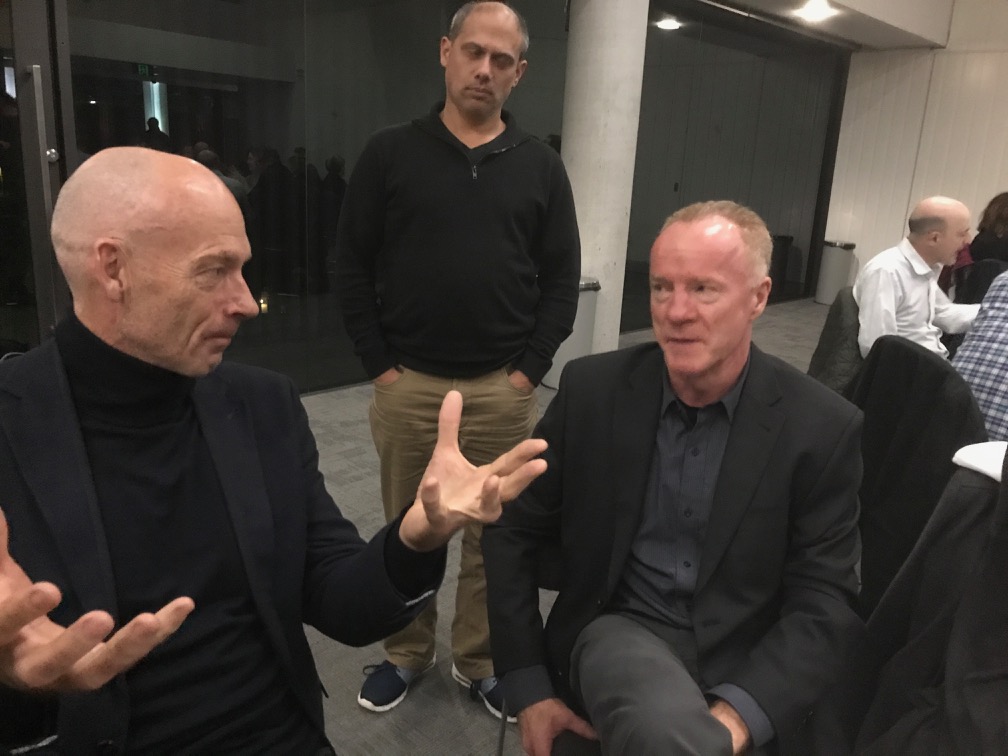 Philip Gerrans and Gerard O'Brien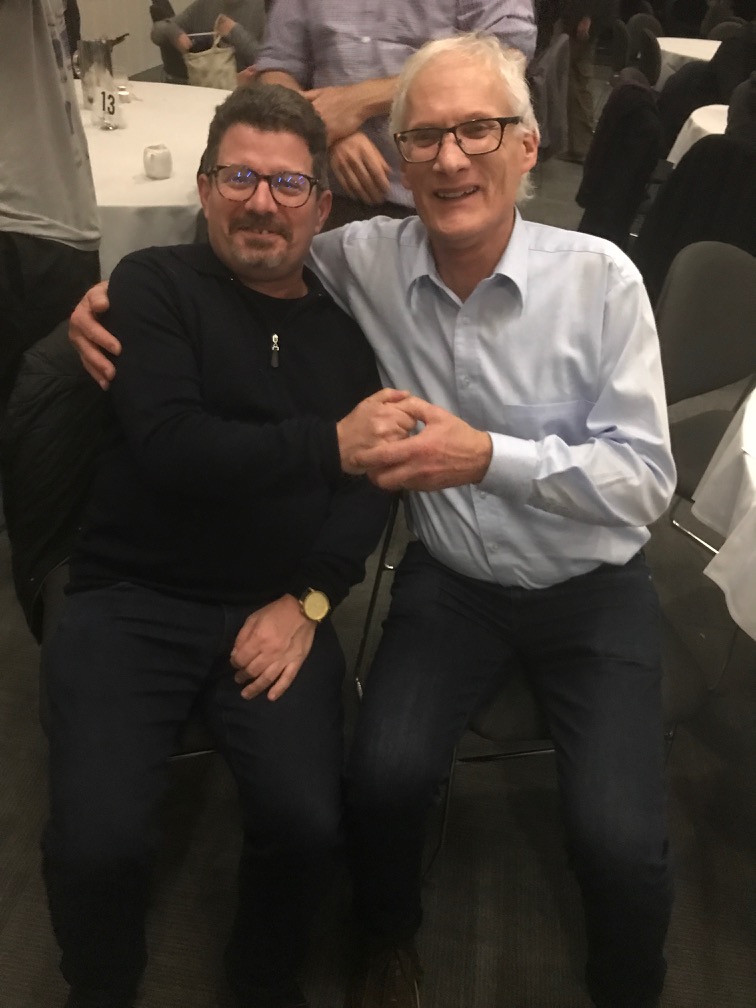 President Daniel Stoljar and president-elect Fred Kroon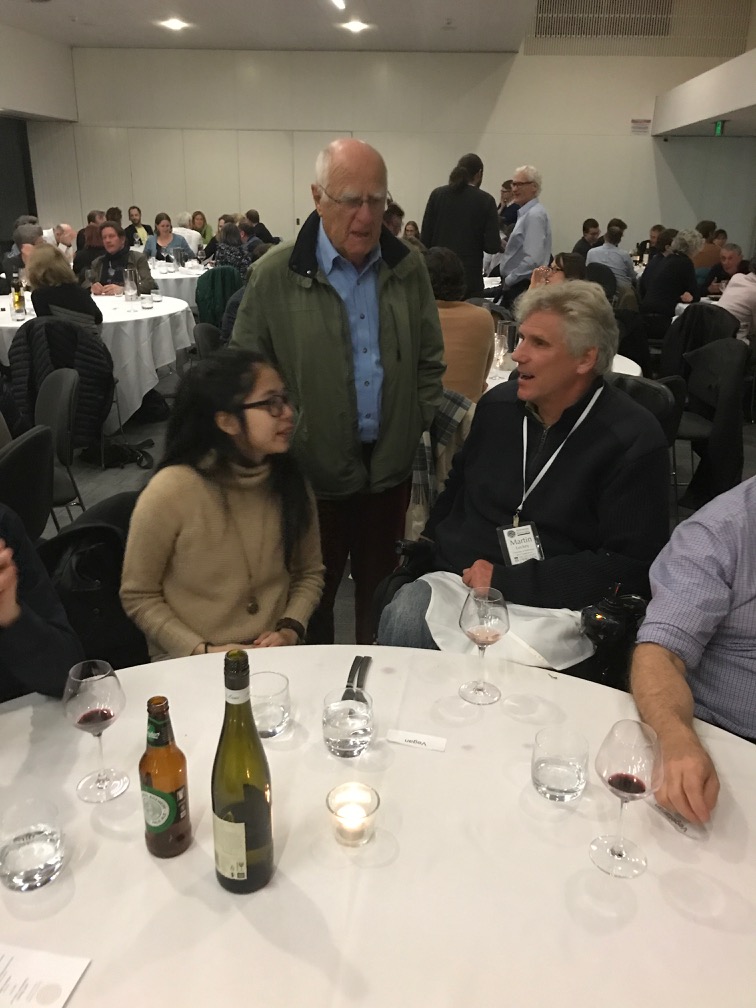 Graham Nerlich and Martin Leckey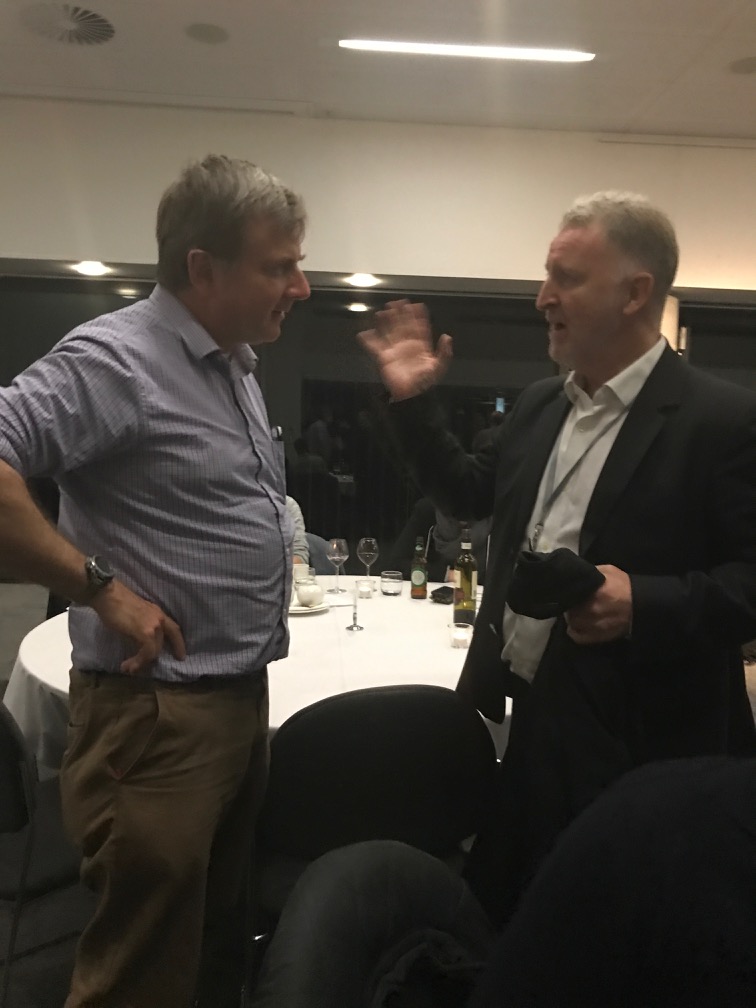 Al Hájek and Barry Smith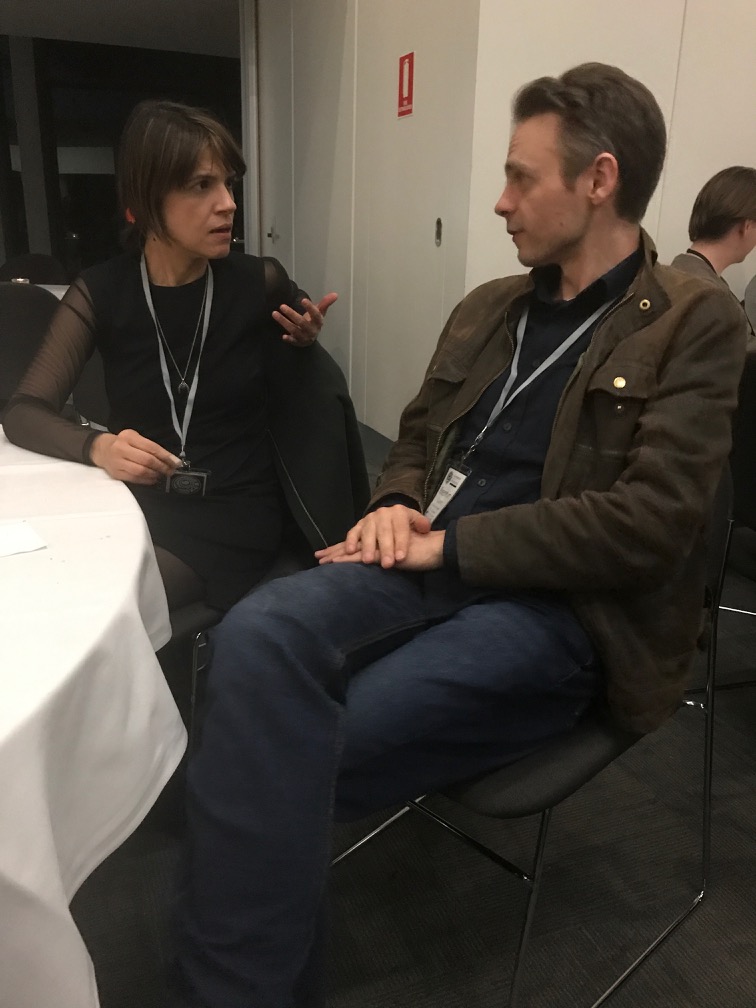 Claudia and Brentyn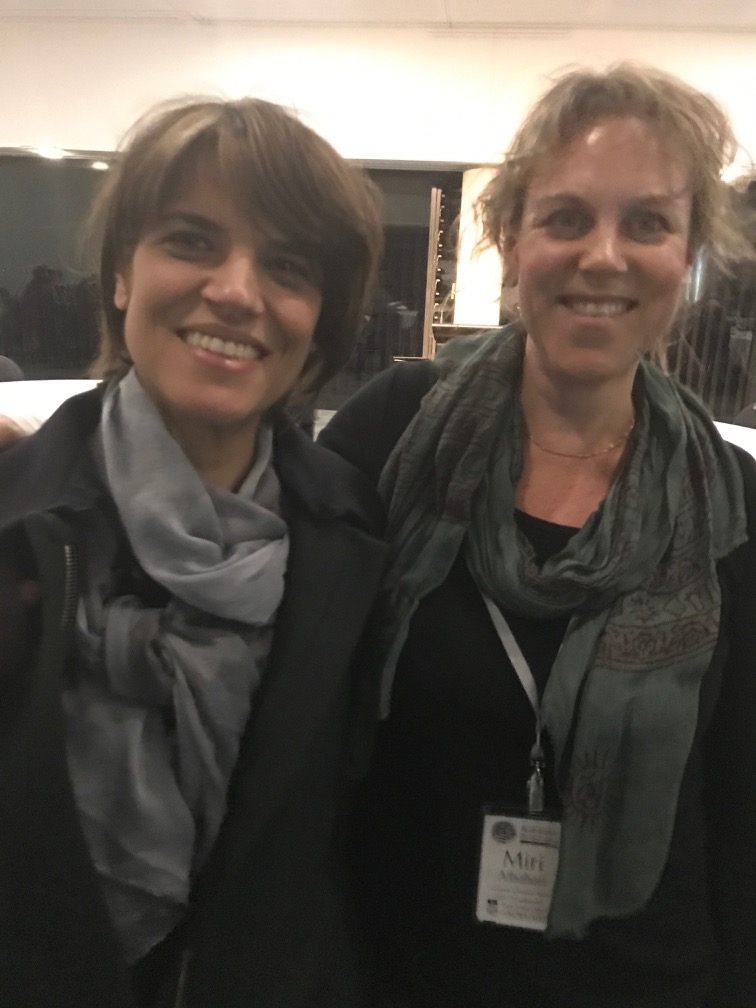 Claudia and Miri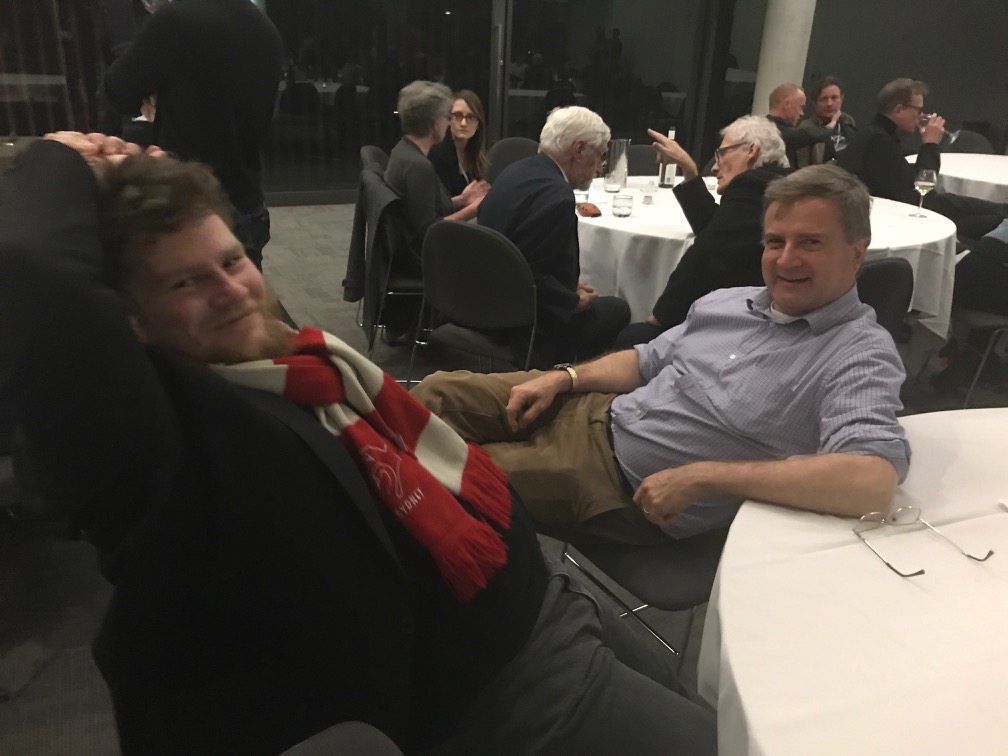 James Willoughby and Al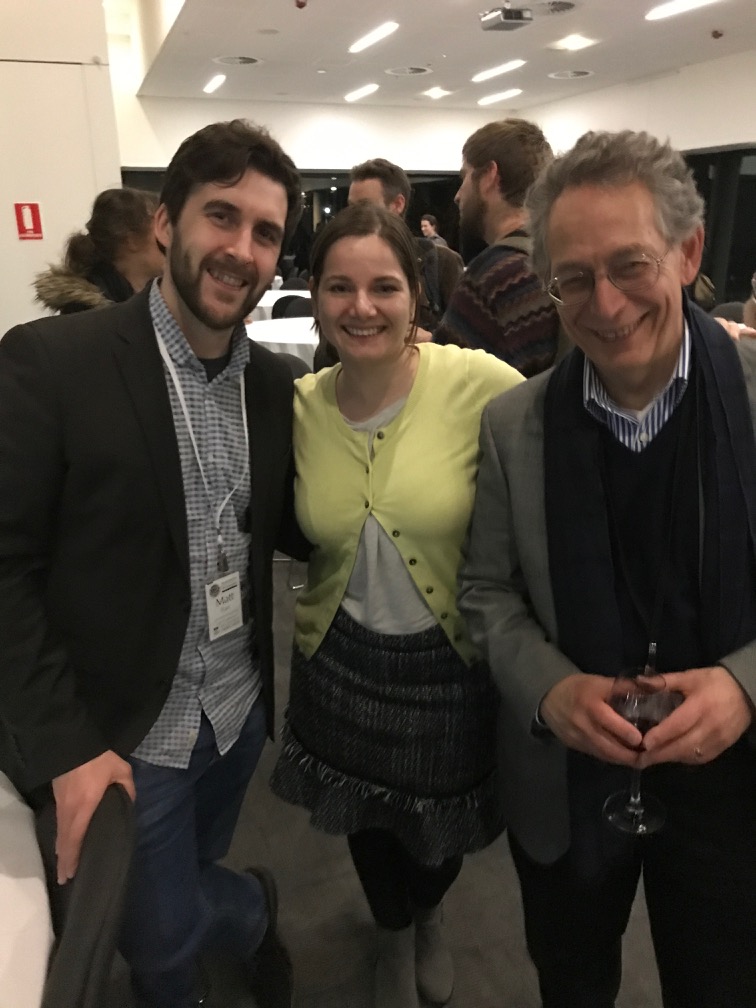 Matt Farr, Milena Ivanova and Paul Oppenheimer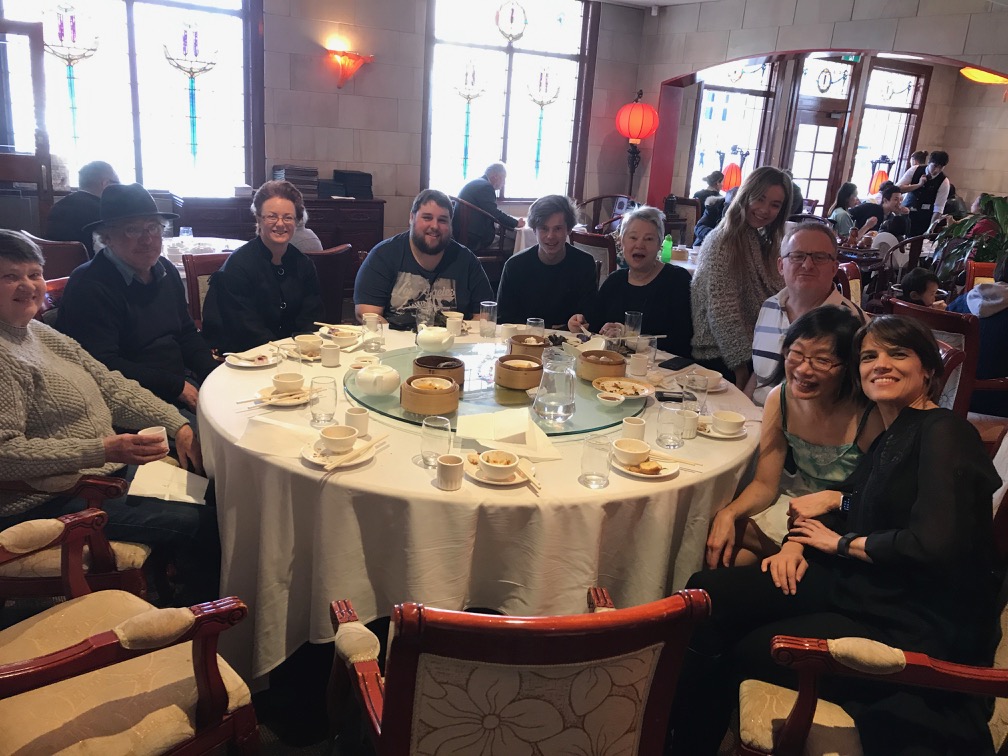 Family get together for Yum Cha: Margie, Jim, Helen, Daniel, Tom, Alison, Rachel, Mike, Theen, and Claudia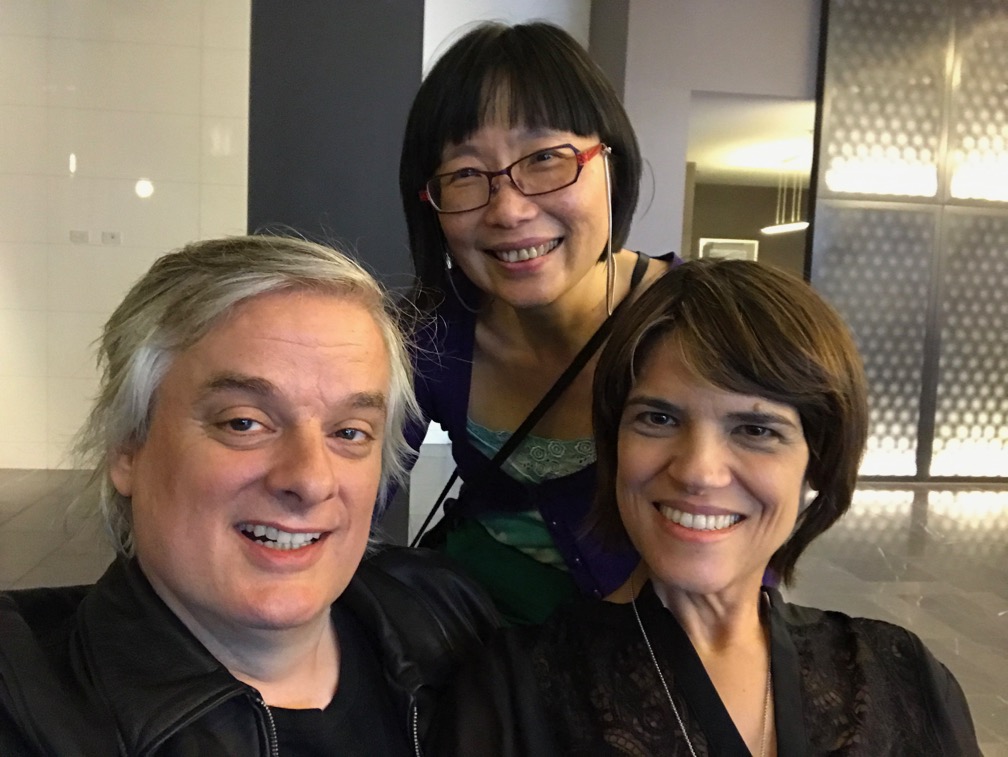 Catching up with Theen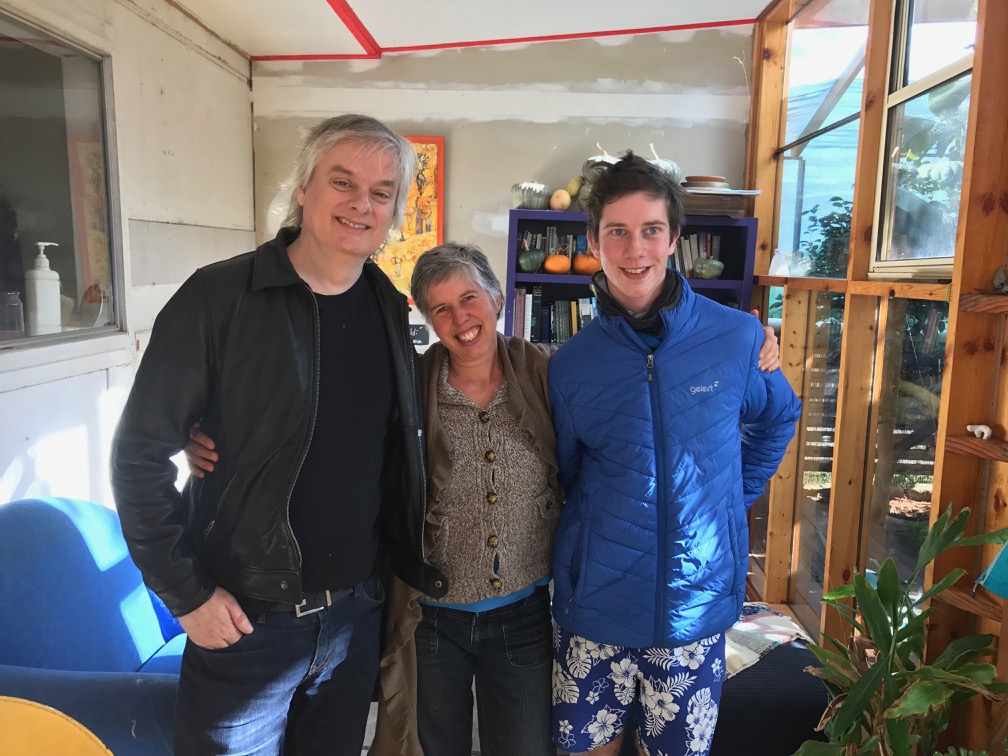 Kirsty's place in Willunga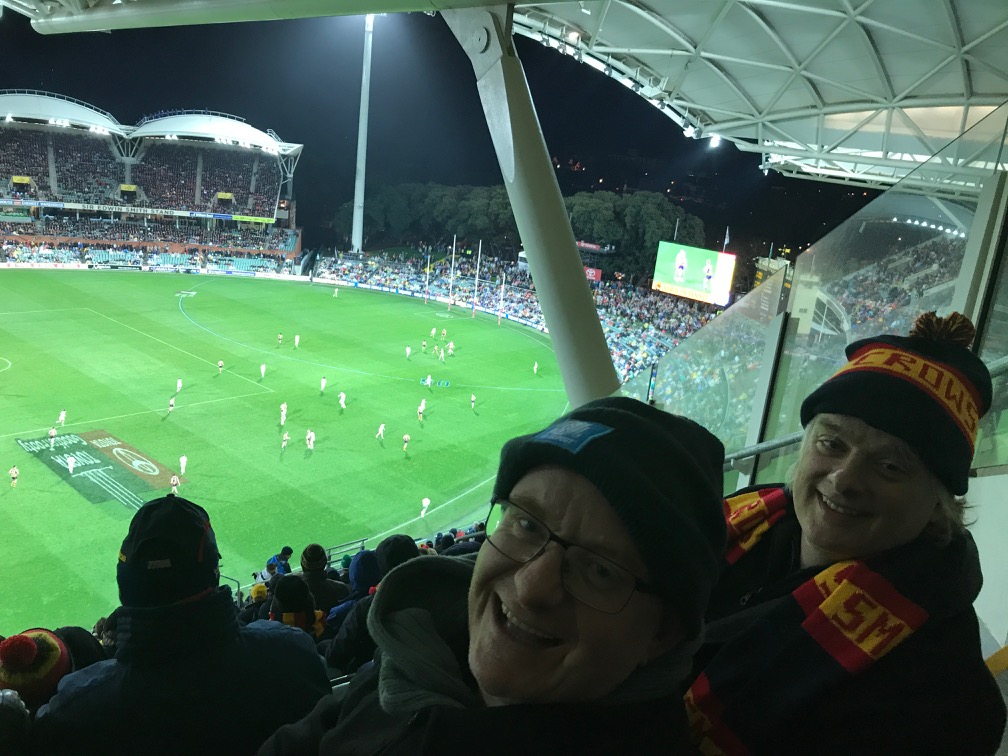 Friday night footy with Mike at Adelaide Oval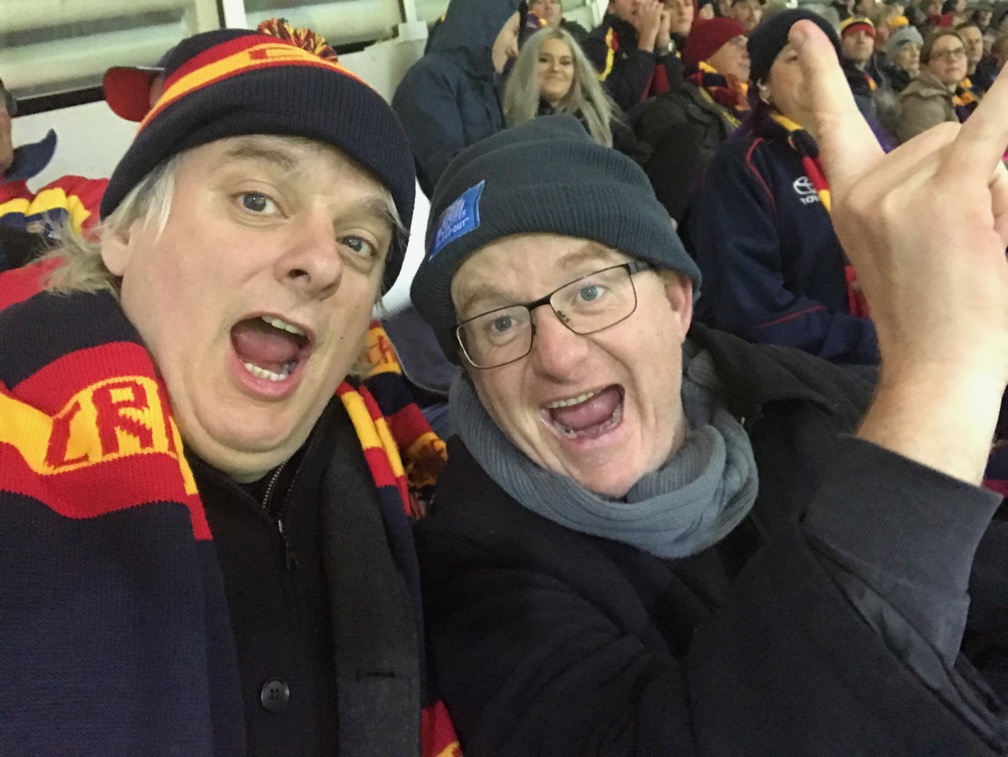 Carn the Crows!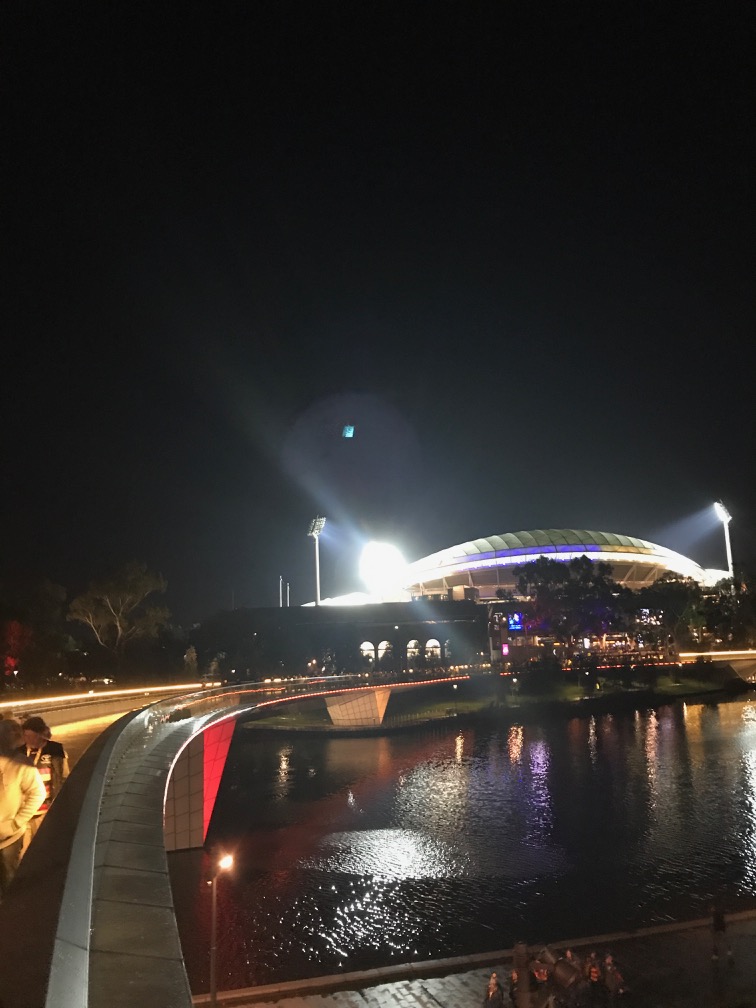 ---
Go to: