Crossing the seven bridges of Königsberg (Kaliningrad, June 2012)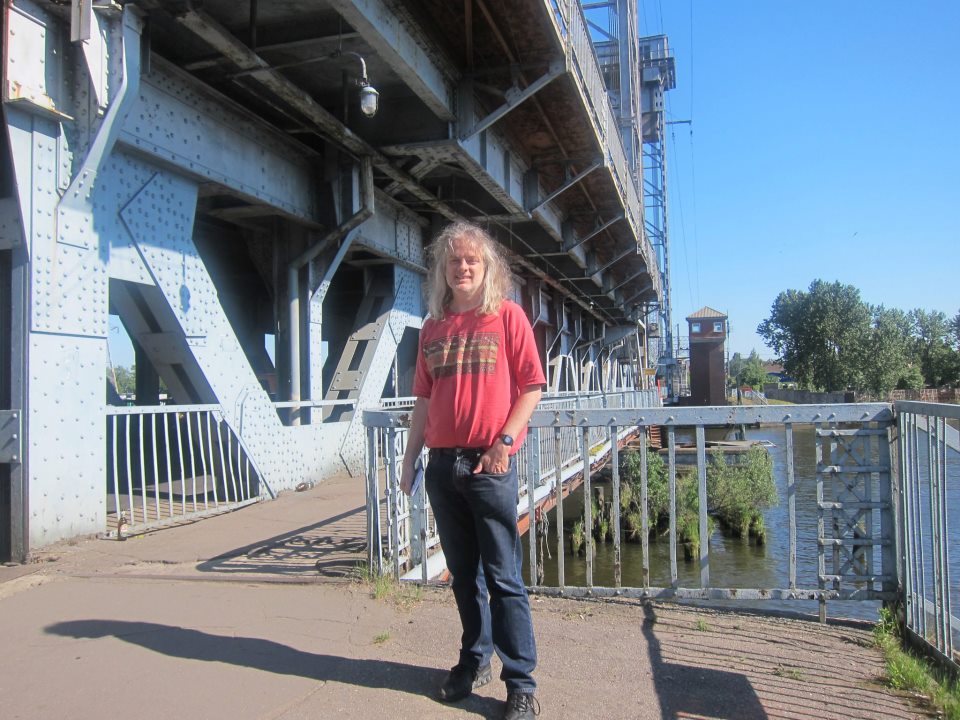 First bridge -- the Reichsbahnbrücke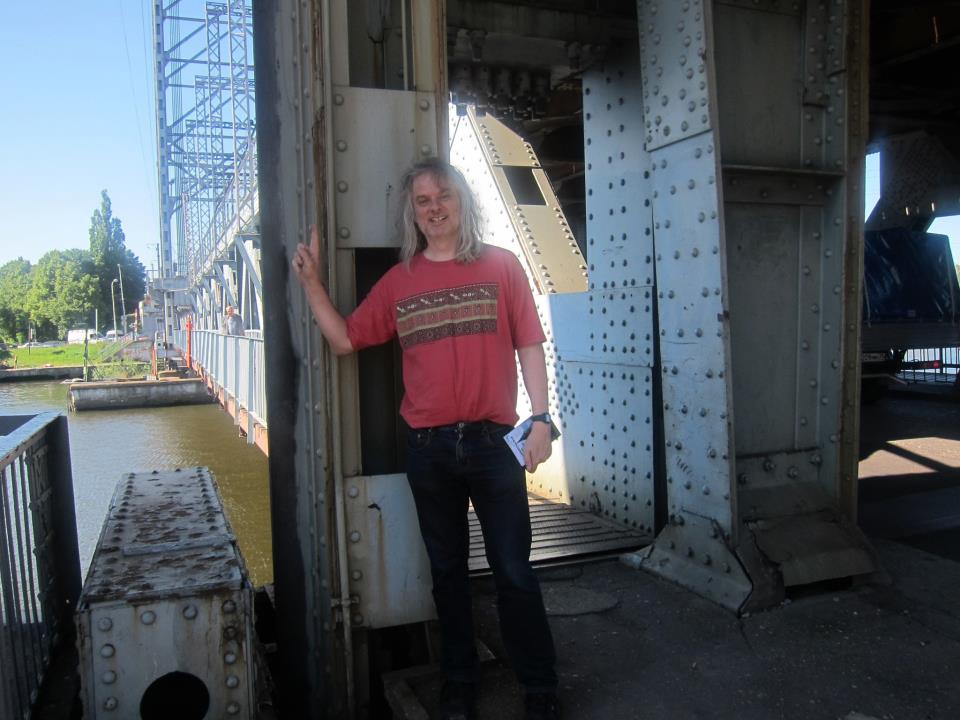 One down, six to go!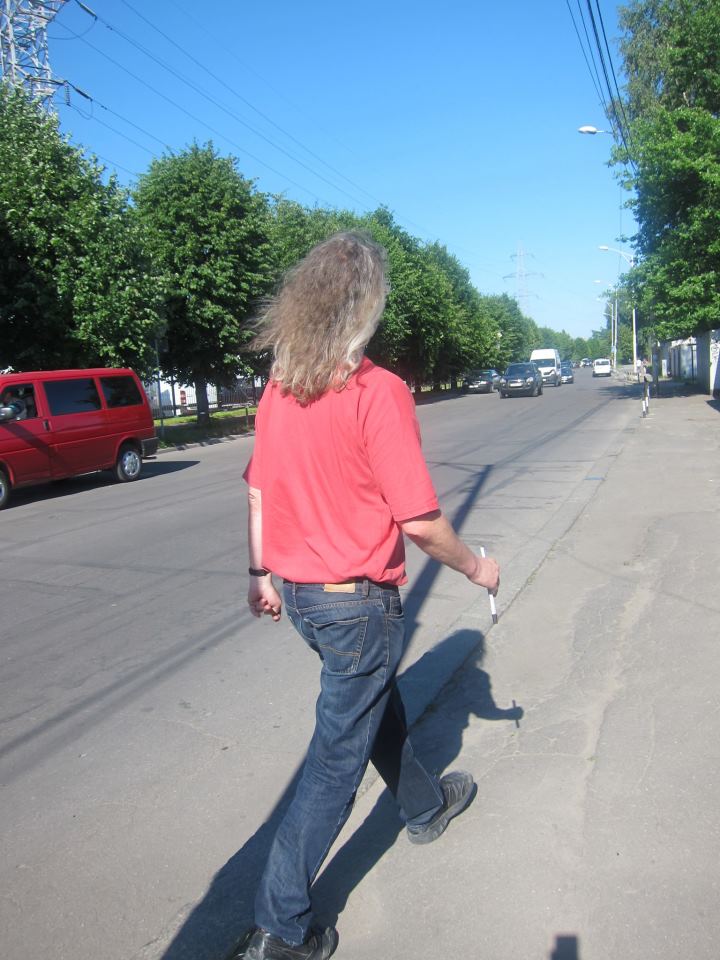 Walking to second bridge -- Karina thinks am crazy at this point, says we should drive, I say that's breaking the rules!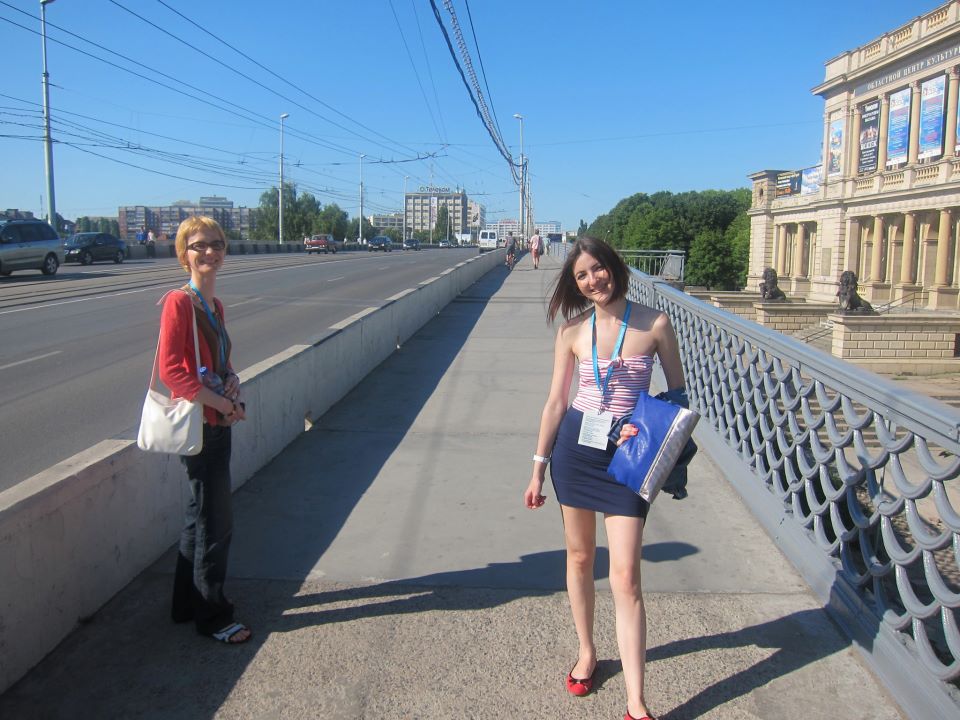 Anzhalika Dubasava and Karina Baral at bridge #2 (new version of the old Grüne Brücke)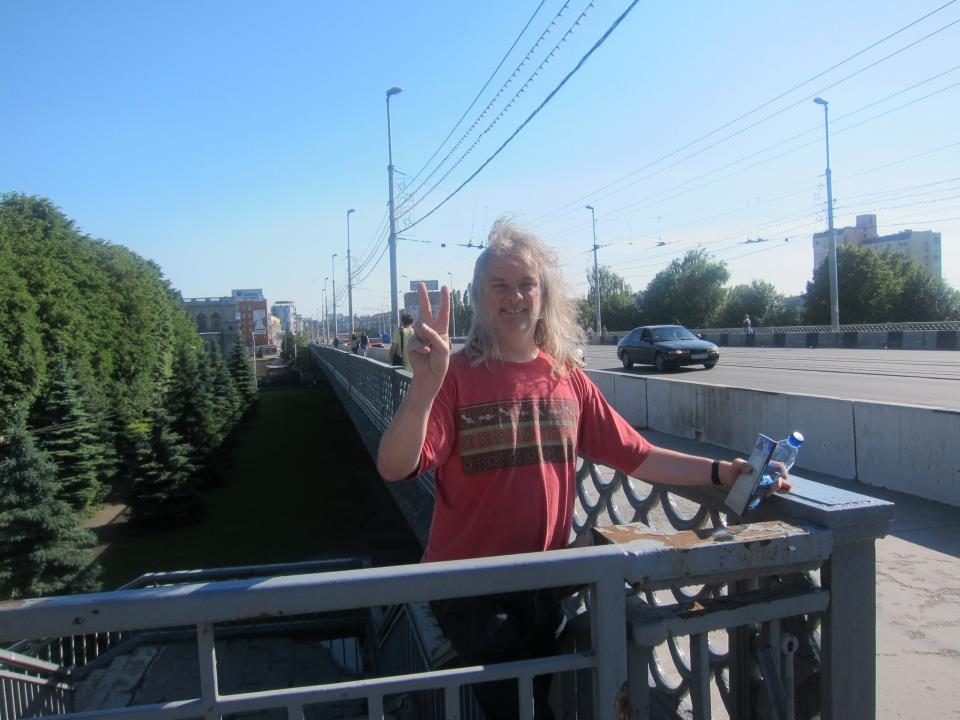 Two down, five to go!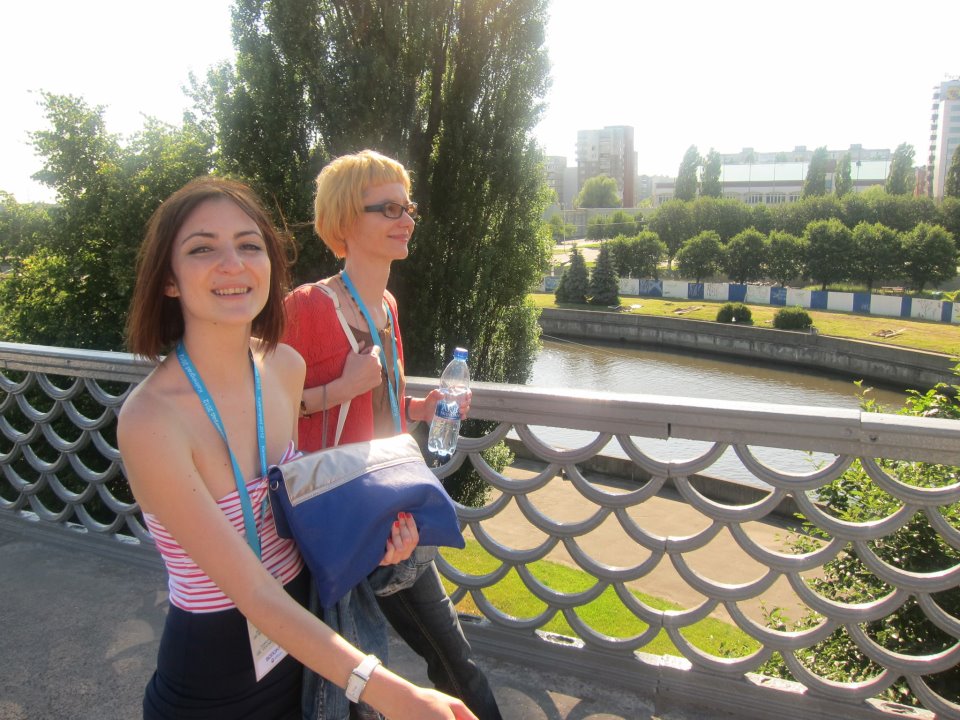 K&A on bridge #3 -- new version of the old Krämerbrucke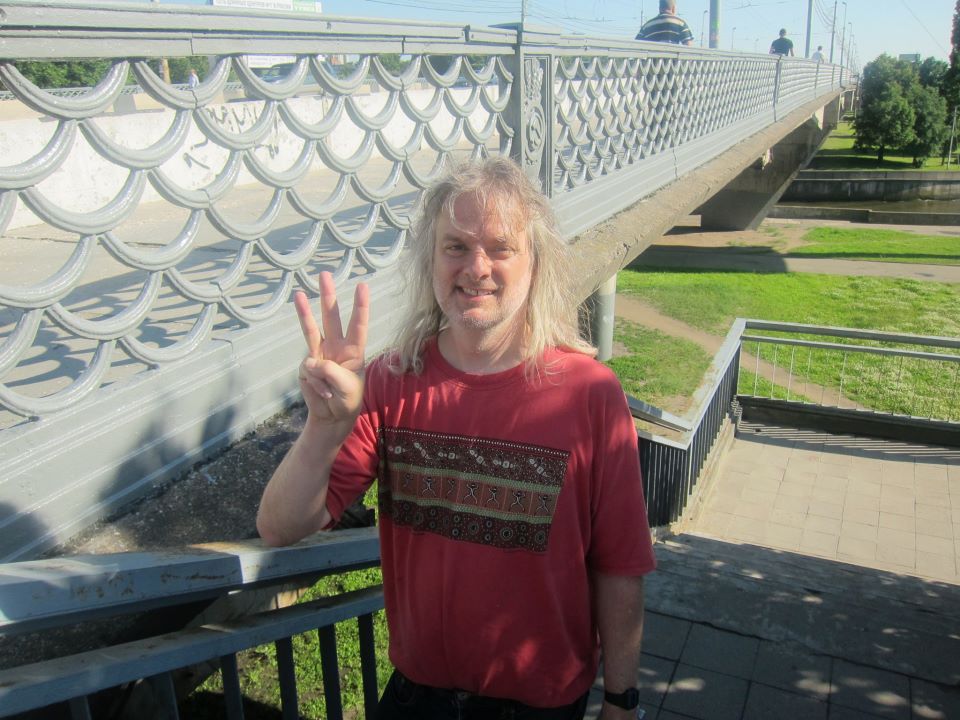 Three down!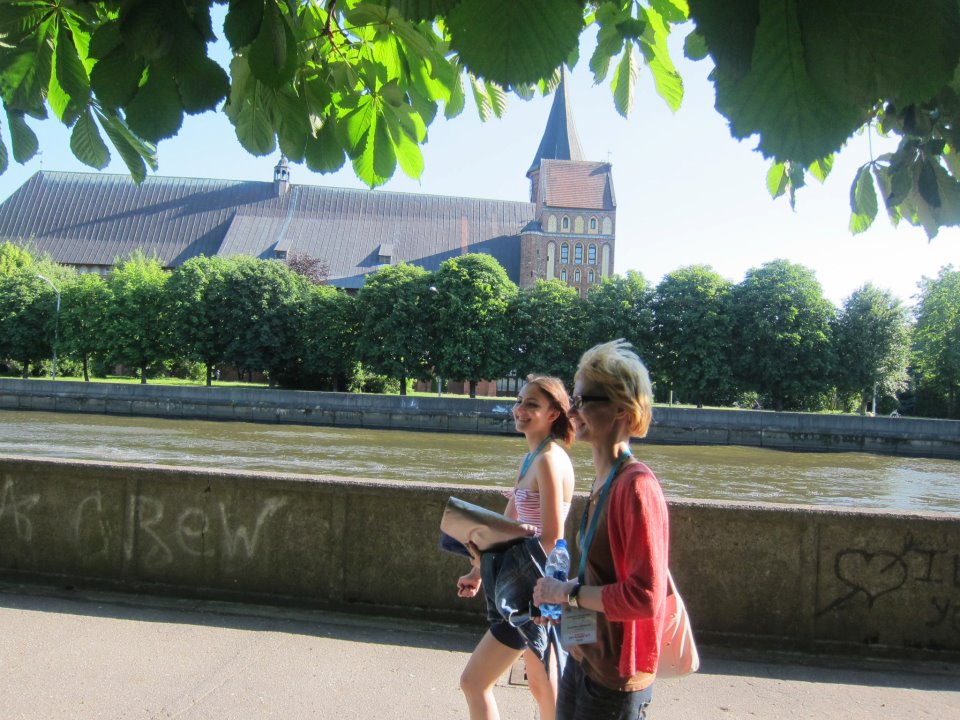 En route to bridge #4, passing the cathedral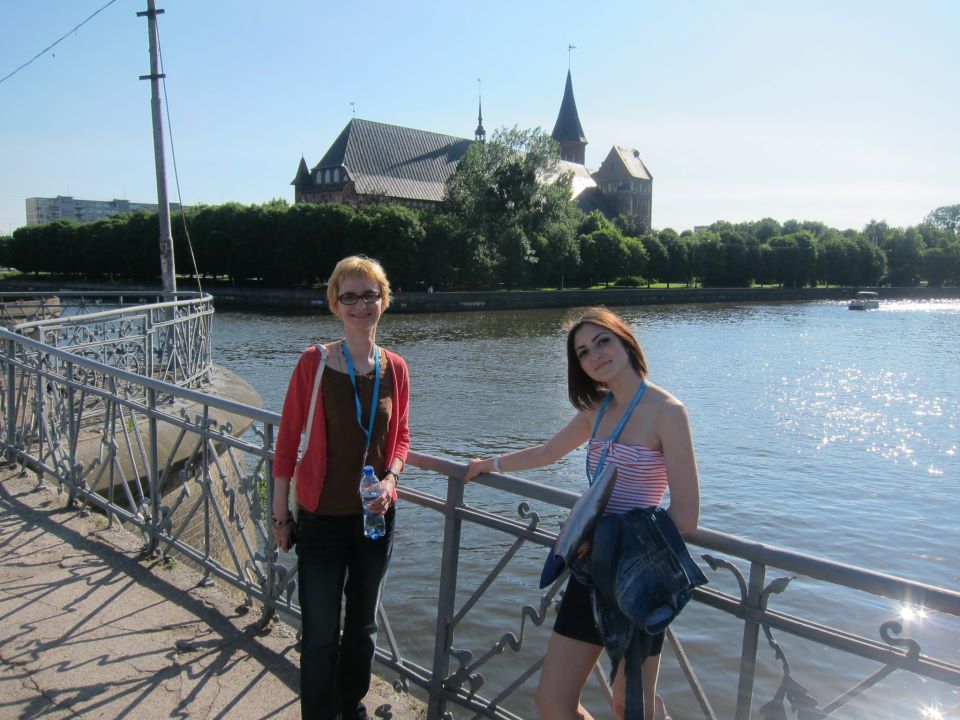 On bridge #4 -- the Holzbrücke (one of the almost-originals)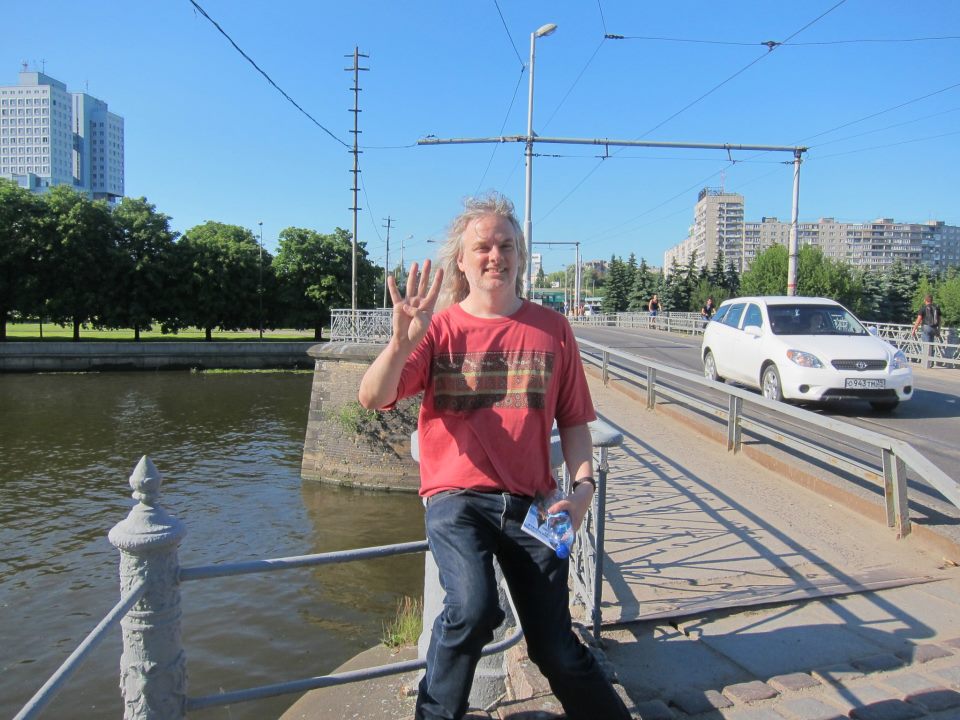 Four down!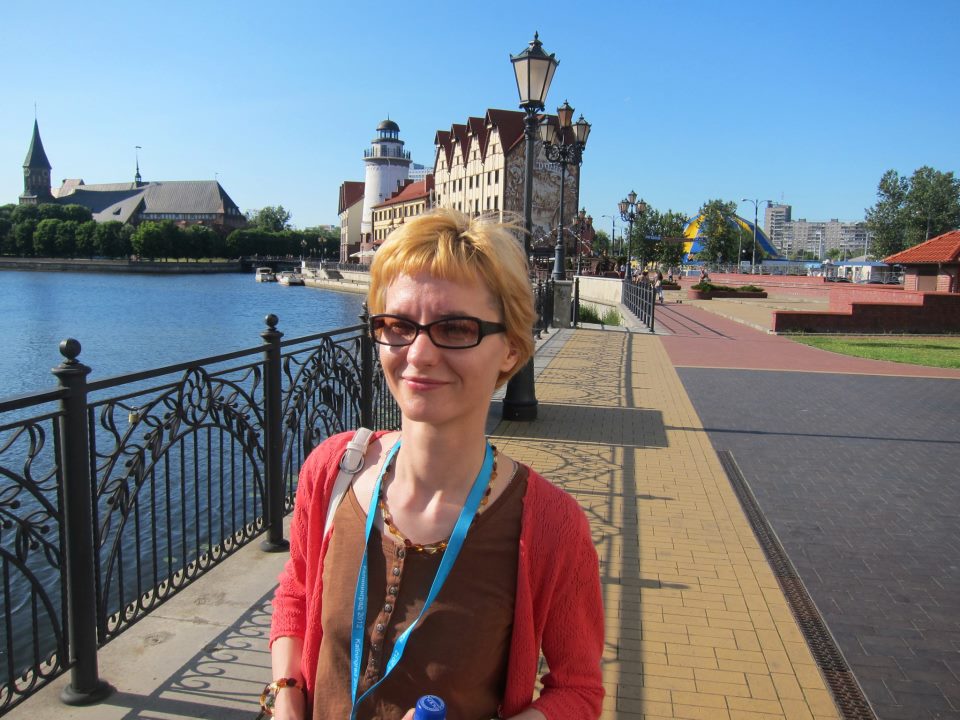 Trekking down the Pregel to bridge #5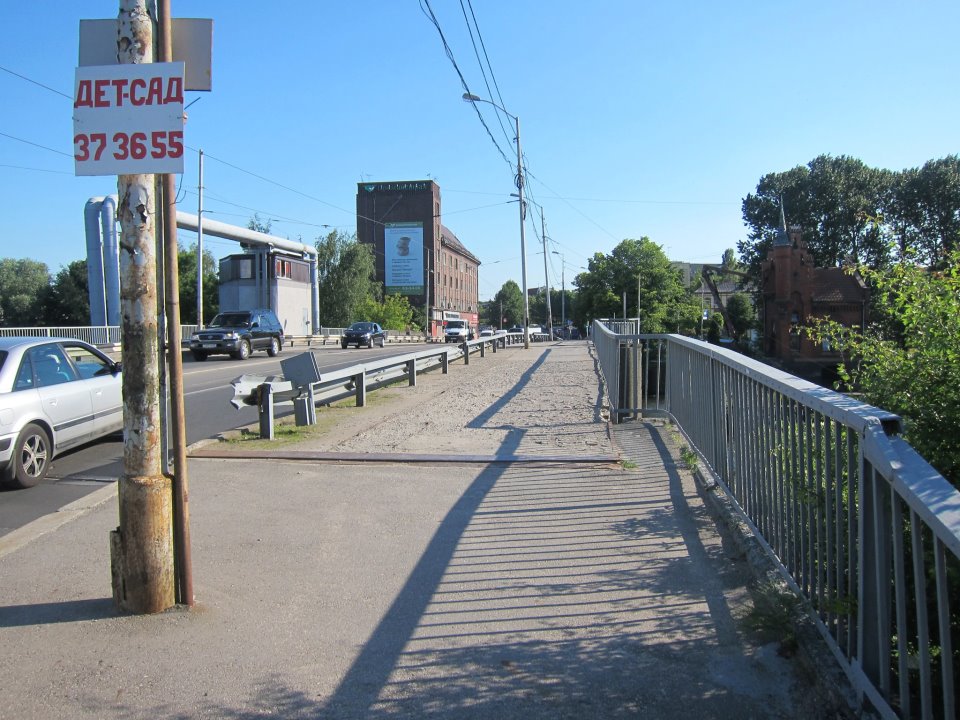 En route to #5 -- the area getting a bit seedy at this point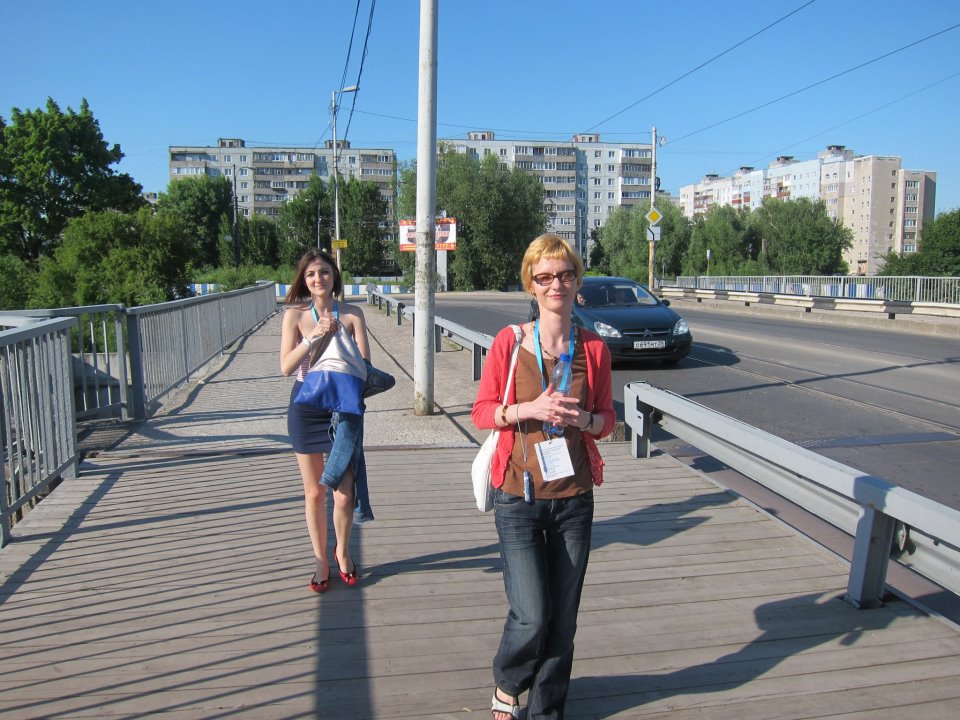 A&K crossing #5 -- the old Hohebrucke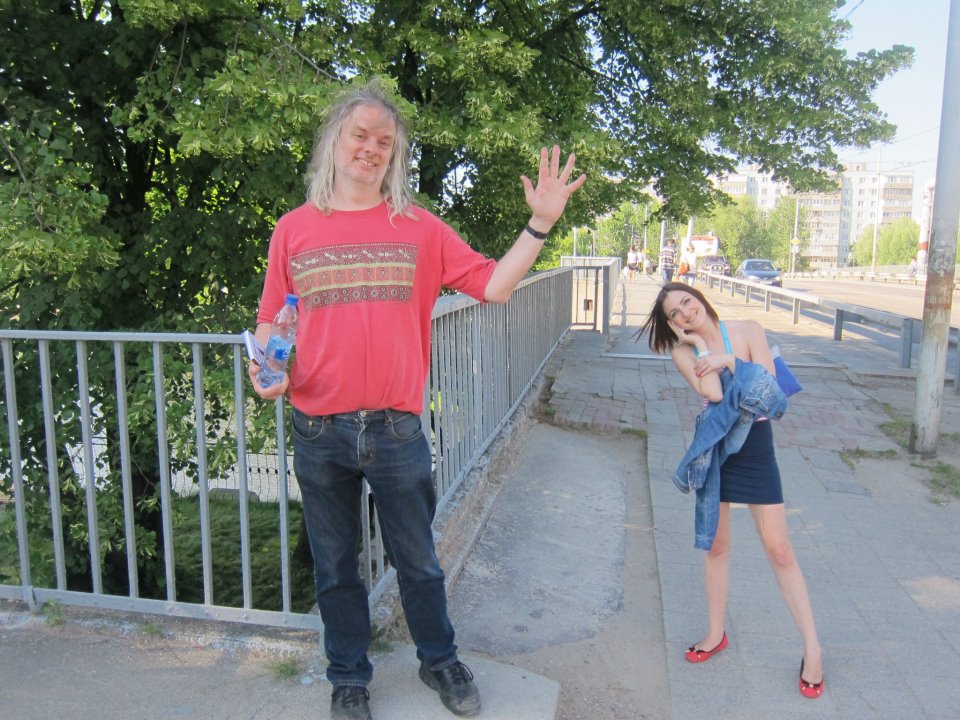 Five down! (I think Karina is phoning the authorities.)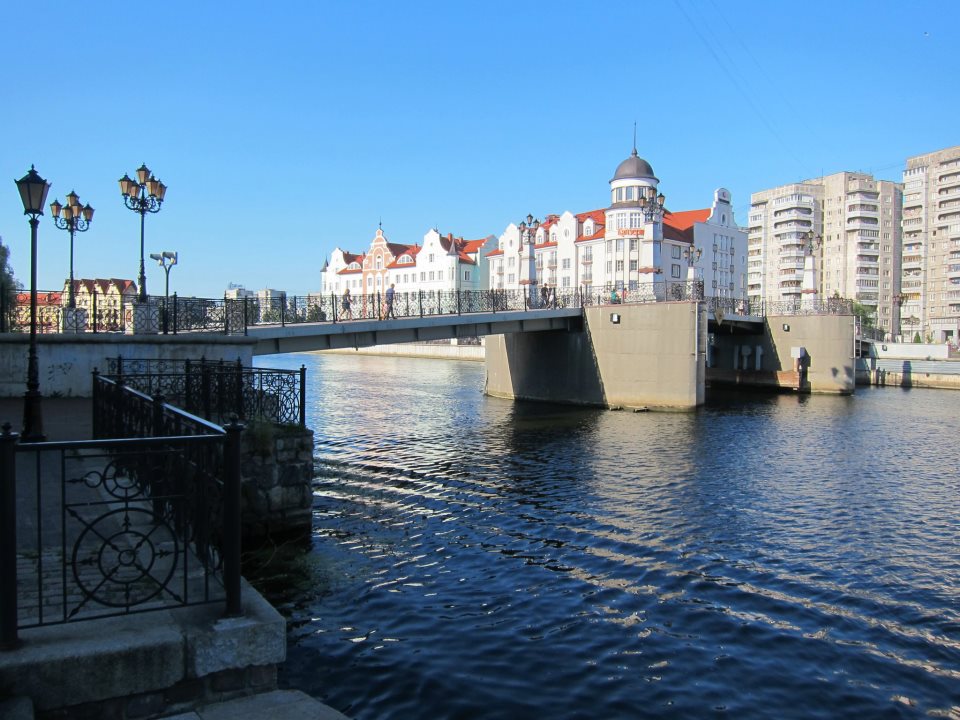 Approaching bridge #6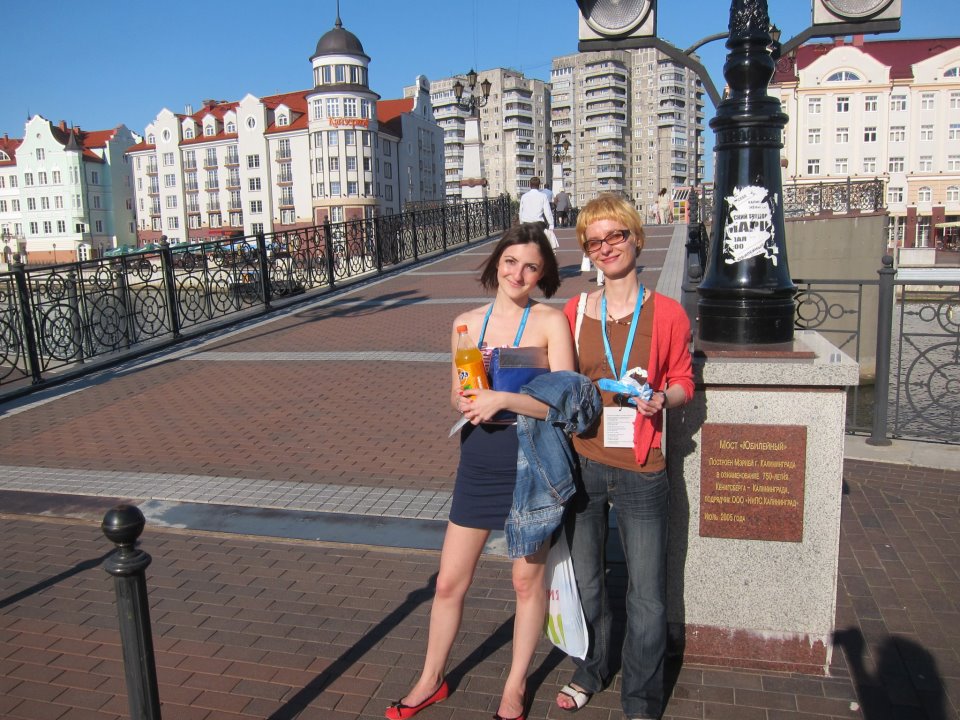 A&K at bridge #6 -- the new Kaiserbrücke (one of two bridges in locations that had no bridge in Euler's time, along with bridge #1)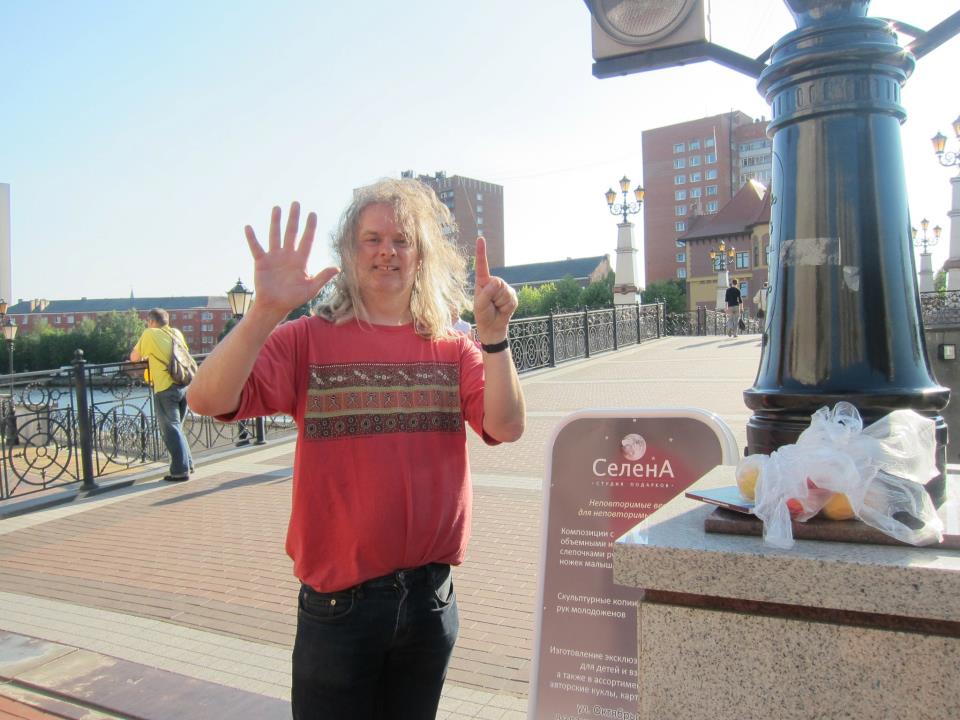 Six down!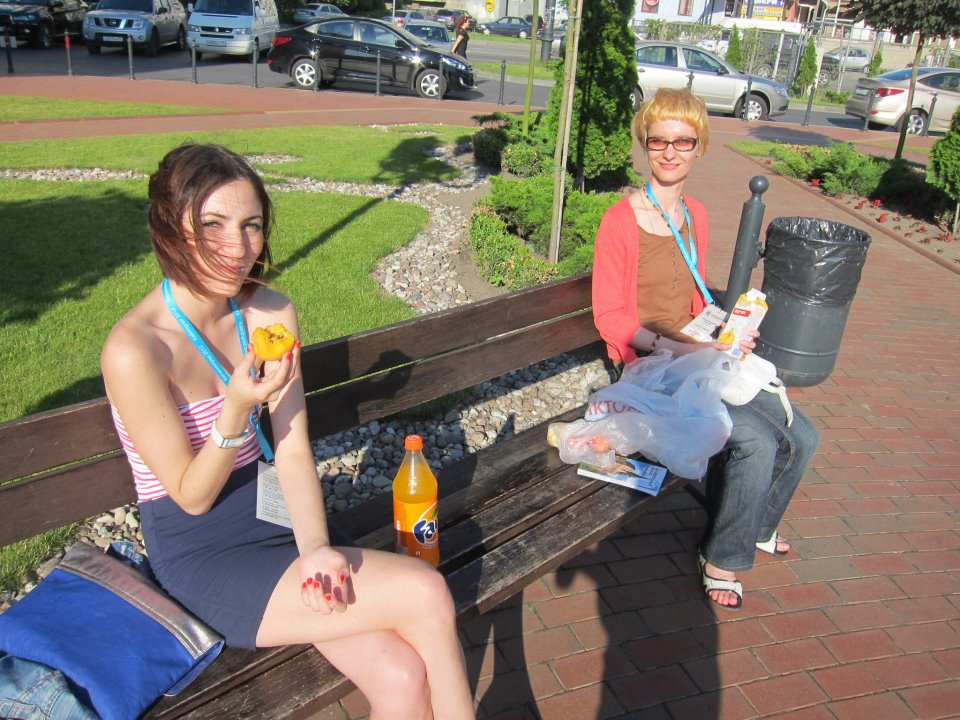 Food break before the final push -- people getting hungry and thirsty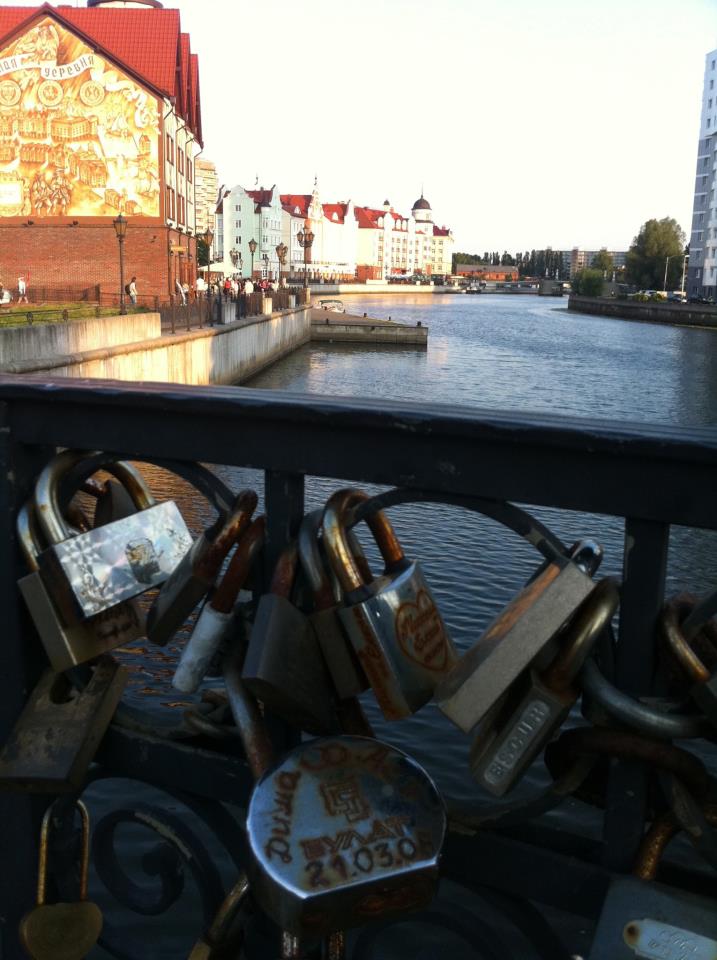 On bridge #7 -- the old Honigsbrücke (Honey bridge)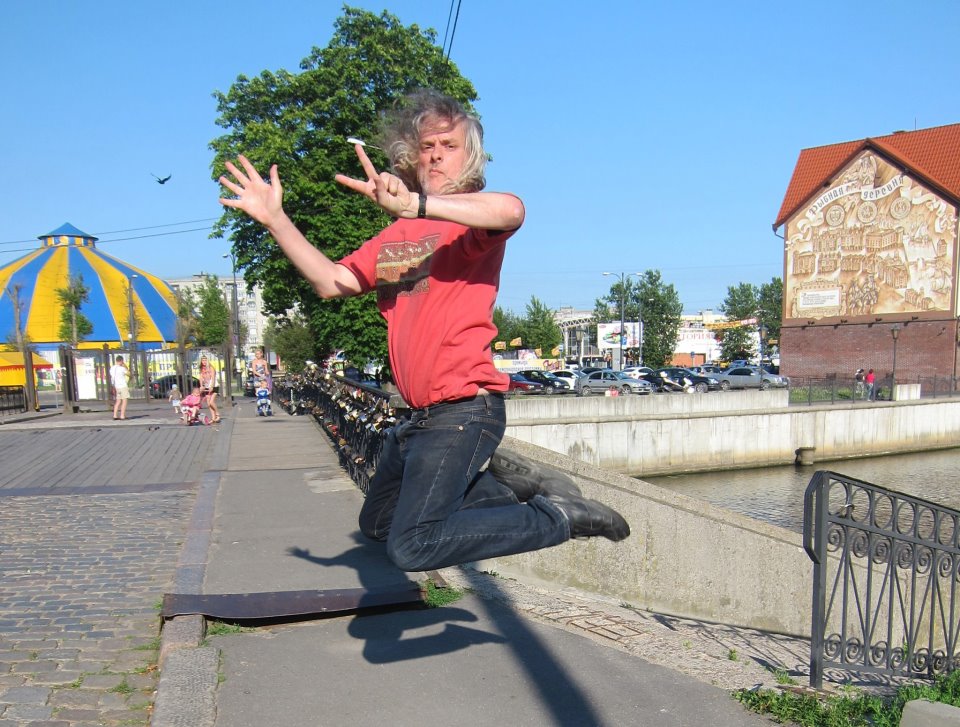 Did the impossible!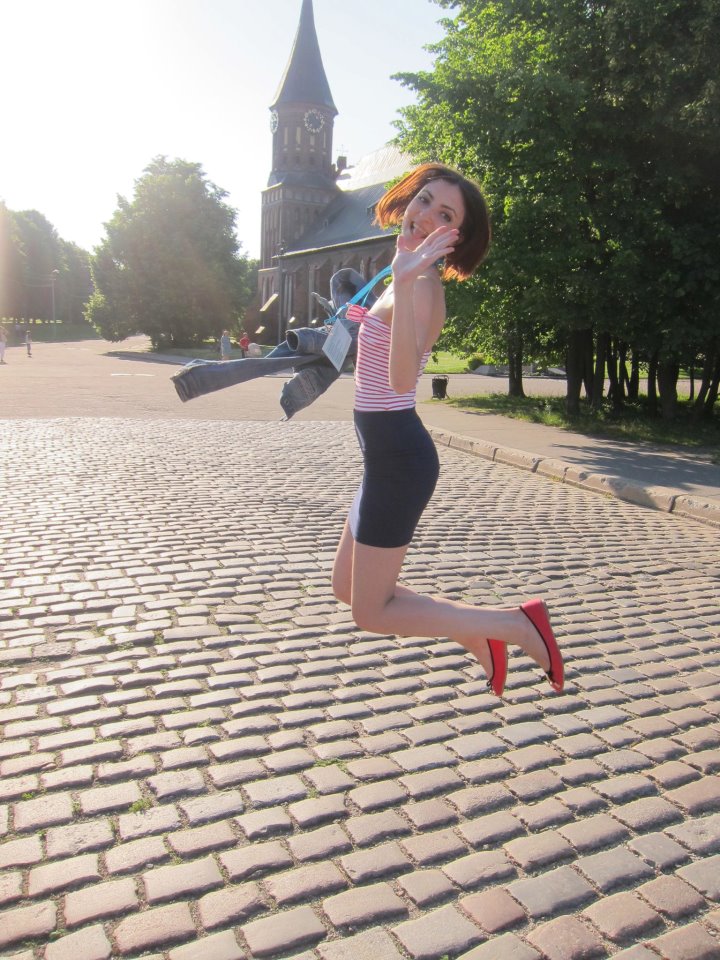 Celebration!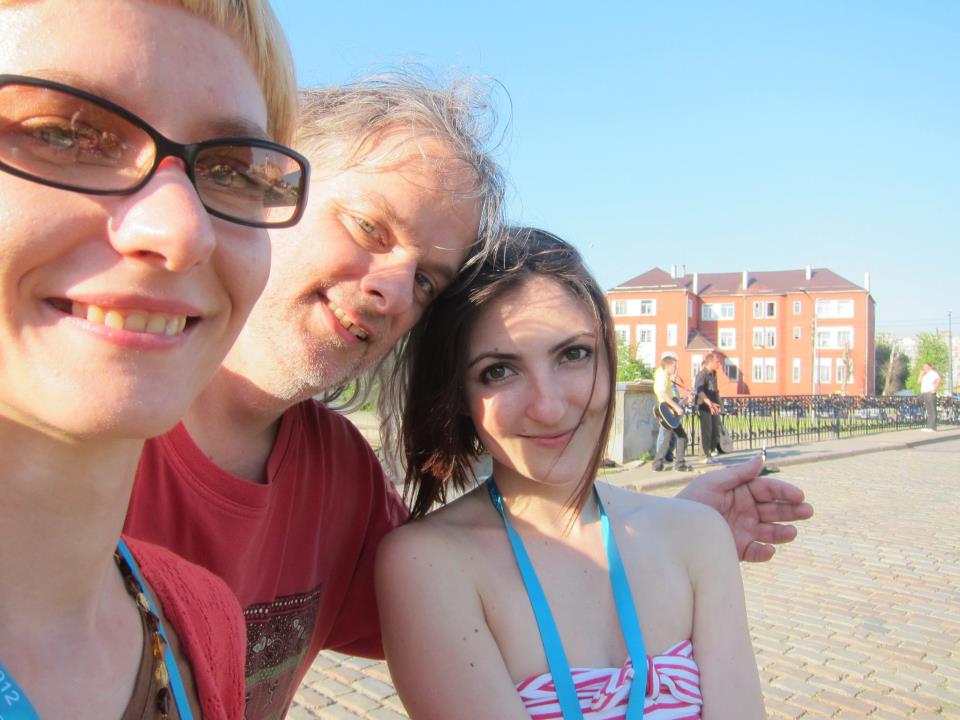 The seven bridges team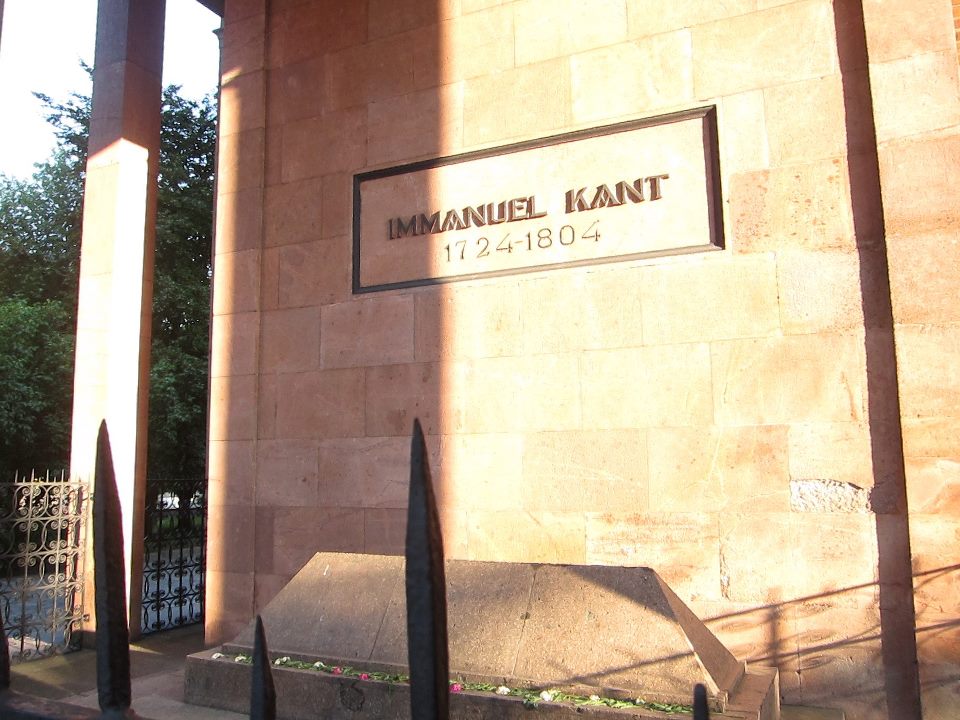 Kant's grave (on the island not far from the Honey bridge, at the culmination of the route)
---
Go to: