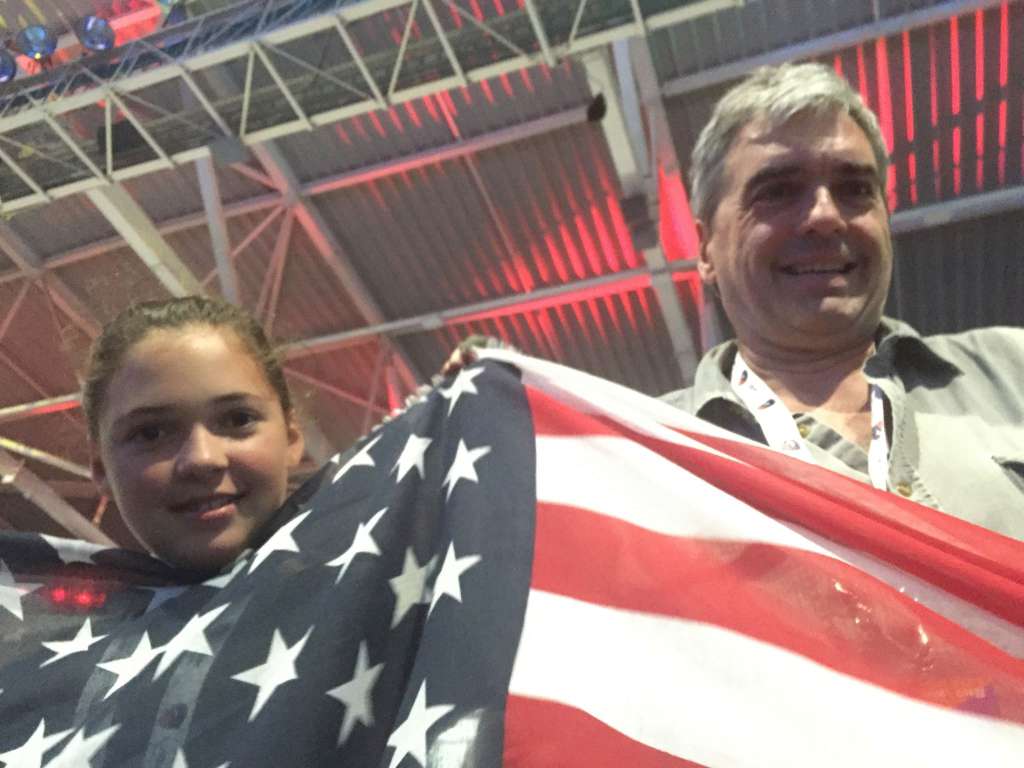 Our Hudson valley neighbors Jim and Sophie, supporting the US fencers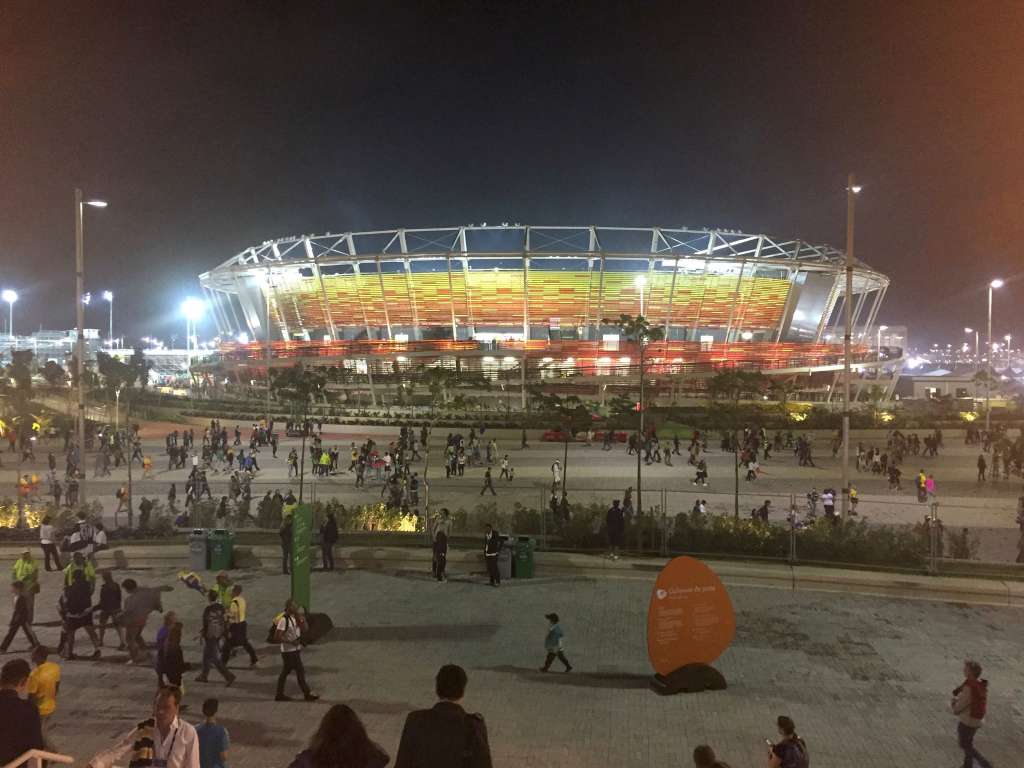 Tennis center (definitely our favorite venue in Olympic Park)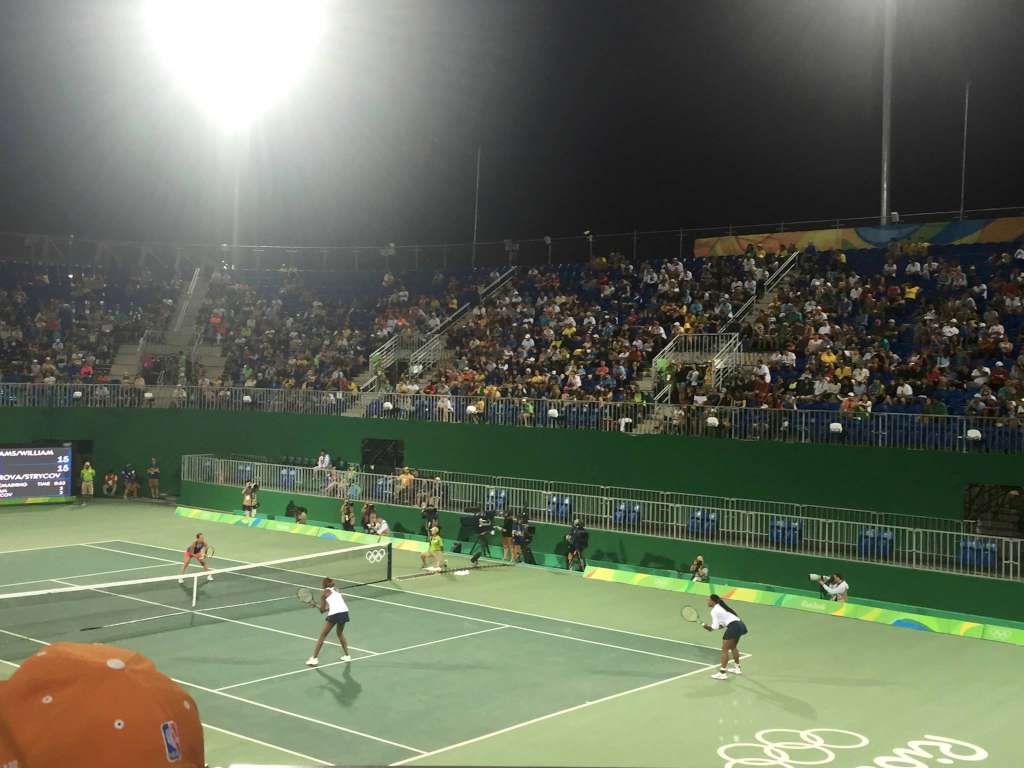 Venus and Serena playing doubles on court 1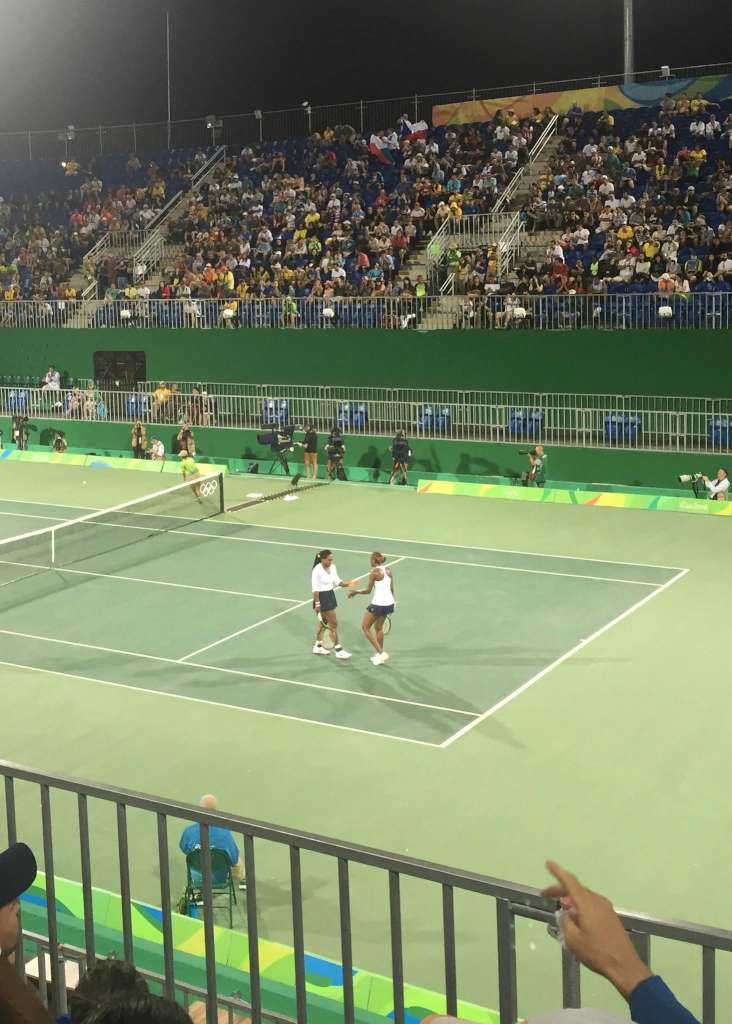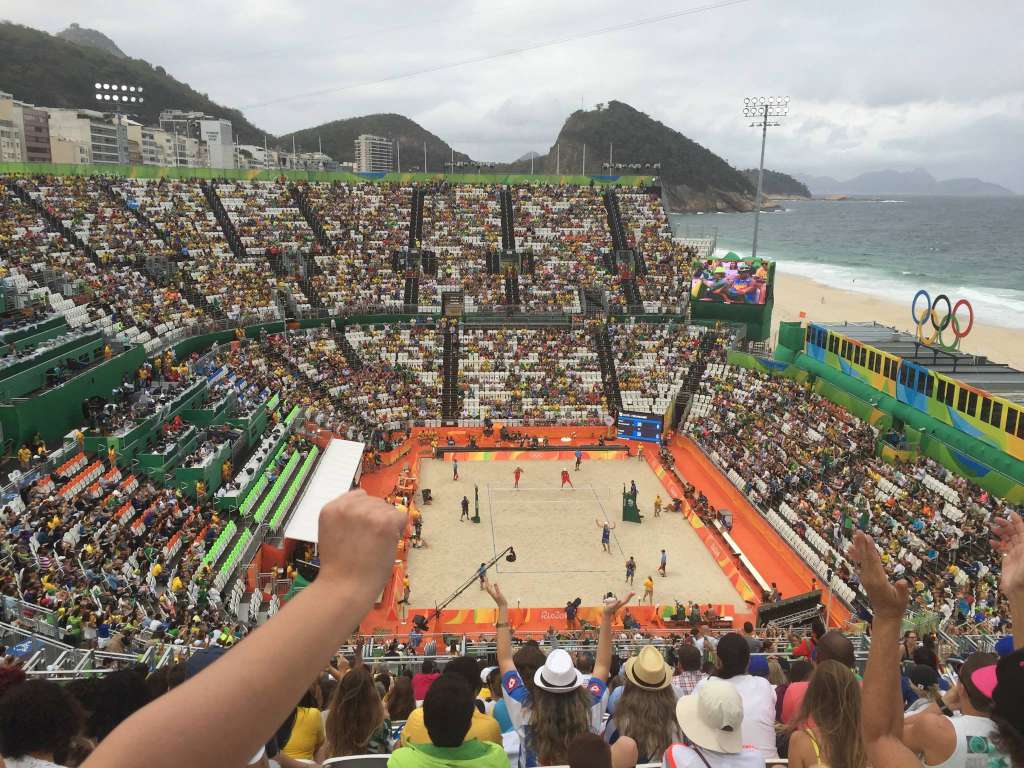 More beach volleyball, this time with view from row Z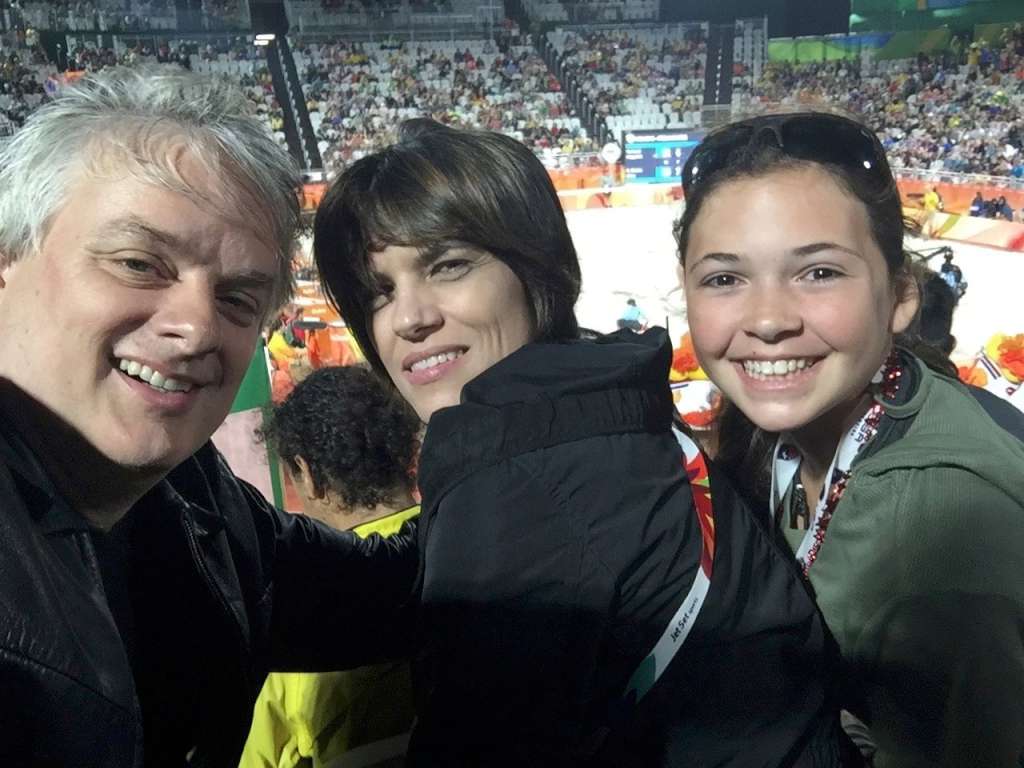 With Claudia and Sophie at beach volleyball after dark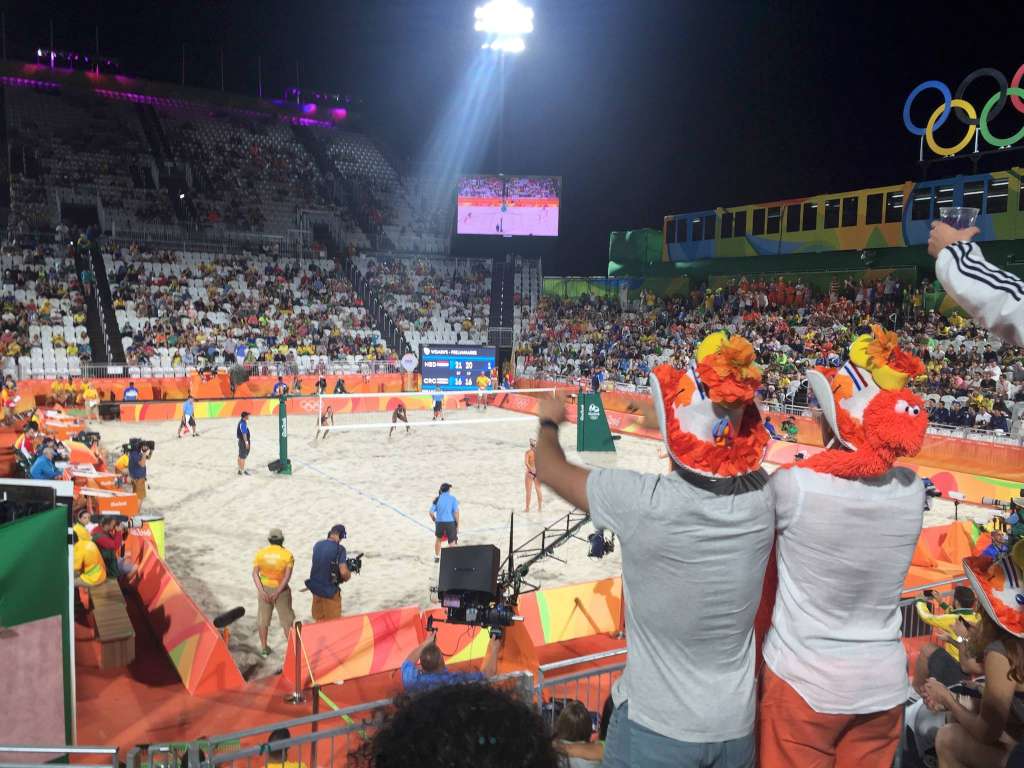 Dutch cheersquad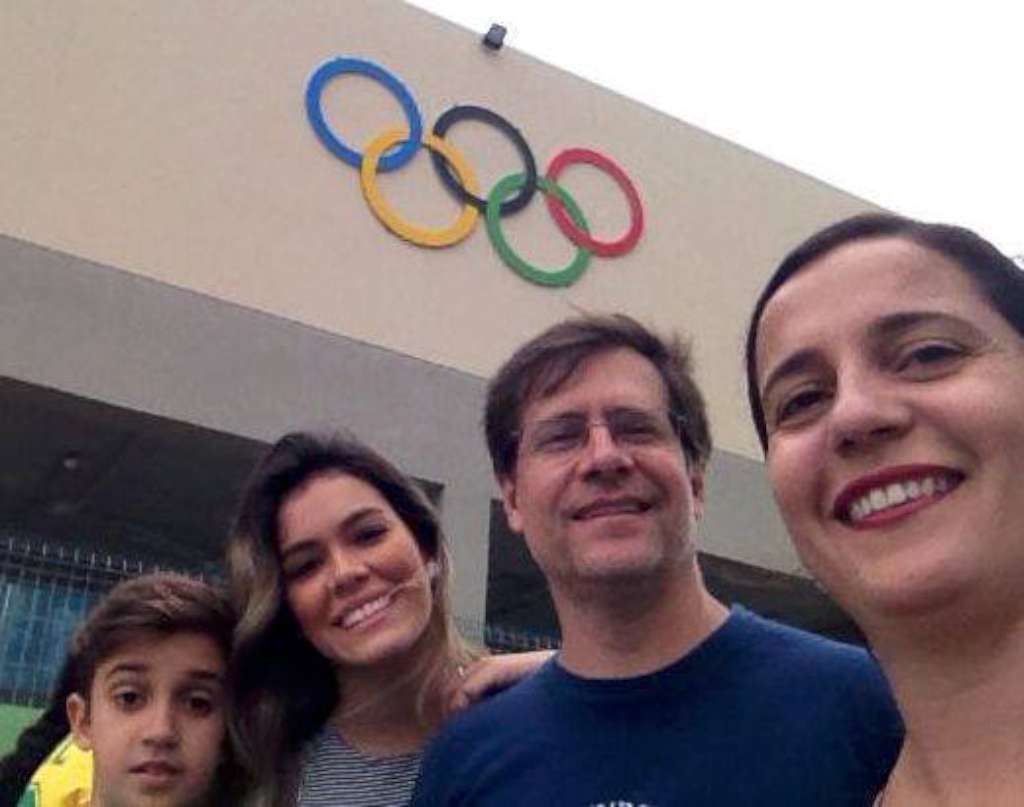 Mary Magalhães, Karla Moreira and Márcio Ferreira and Cairo (XX) at the diving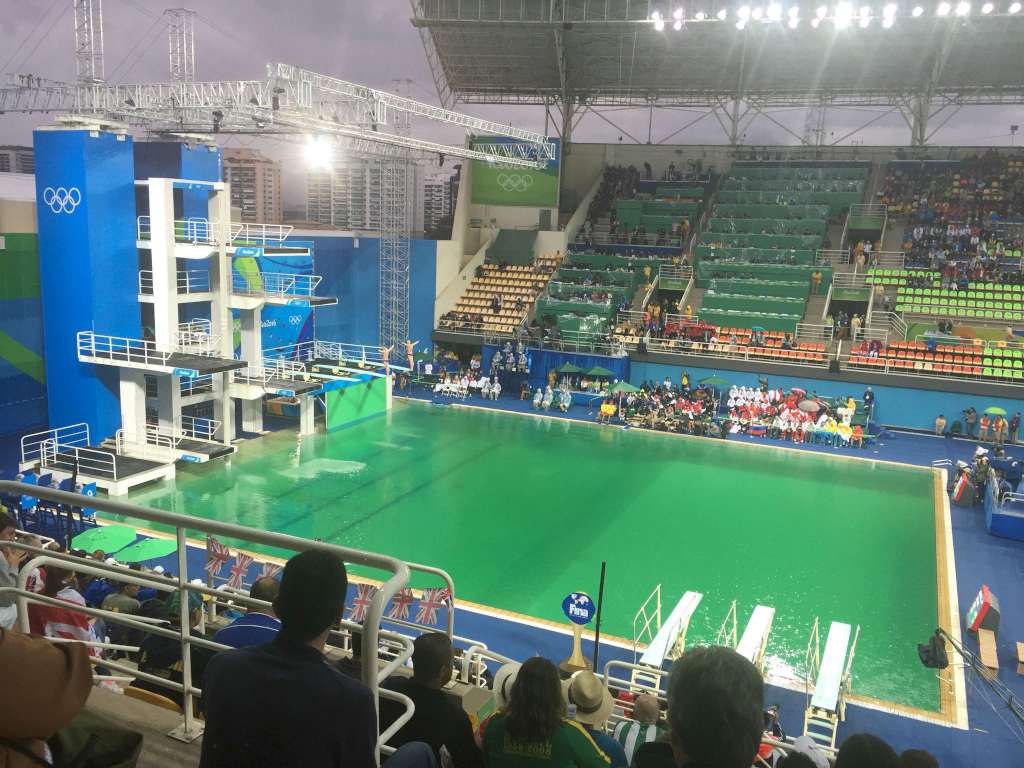 The diving pool really was green.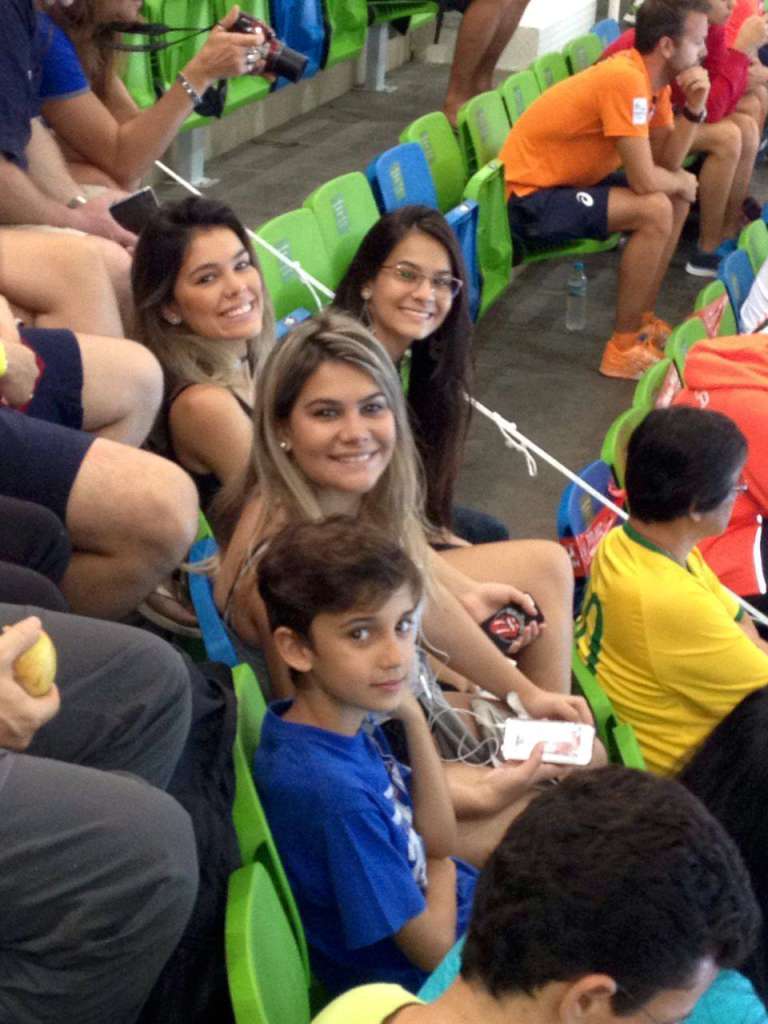 Olympic nieces and nephew: Mary, Clara, Alice, XX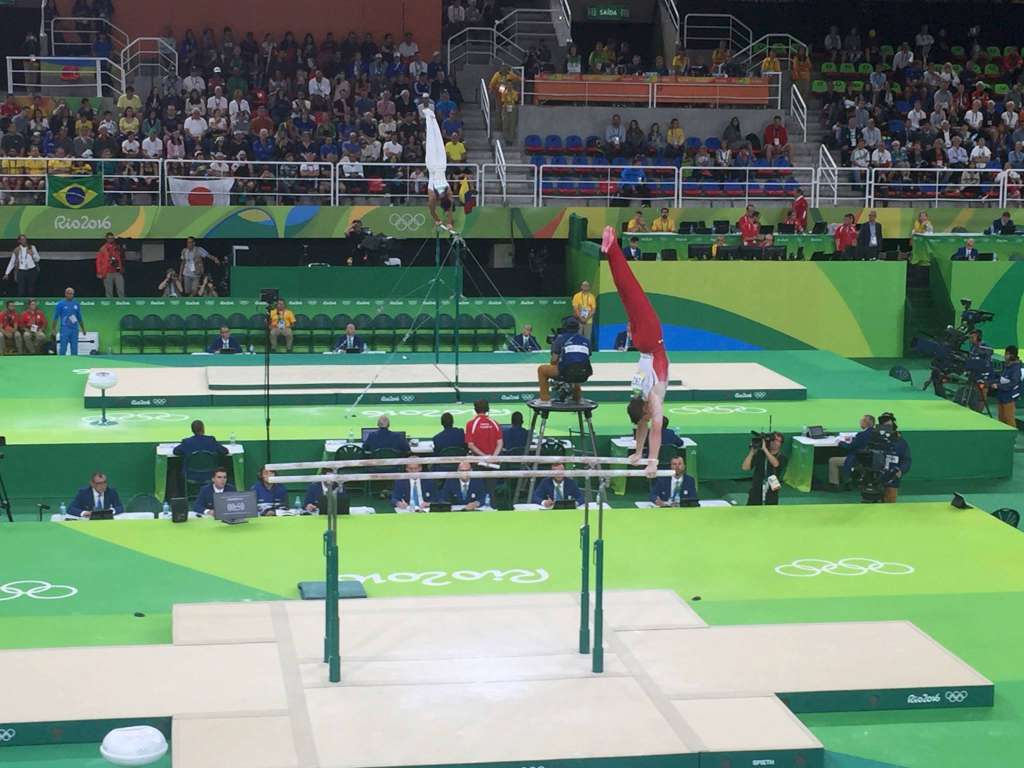 Accidental synchronization in men's all-around gymnastics final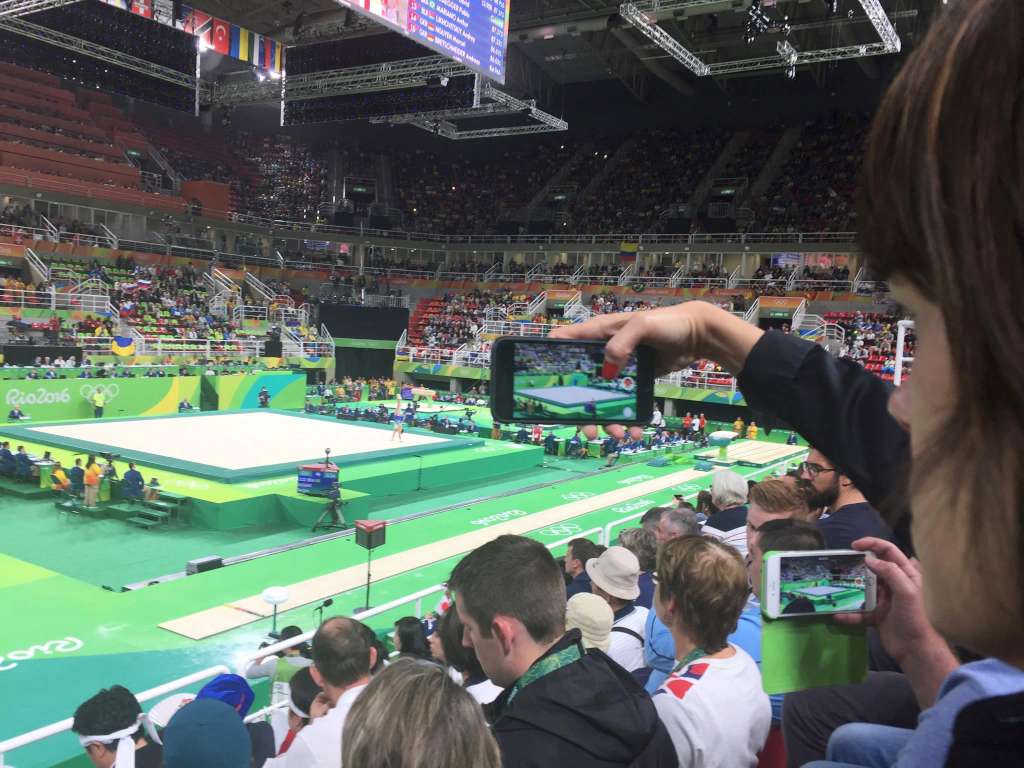 Floor competition with sense data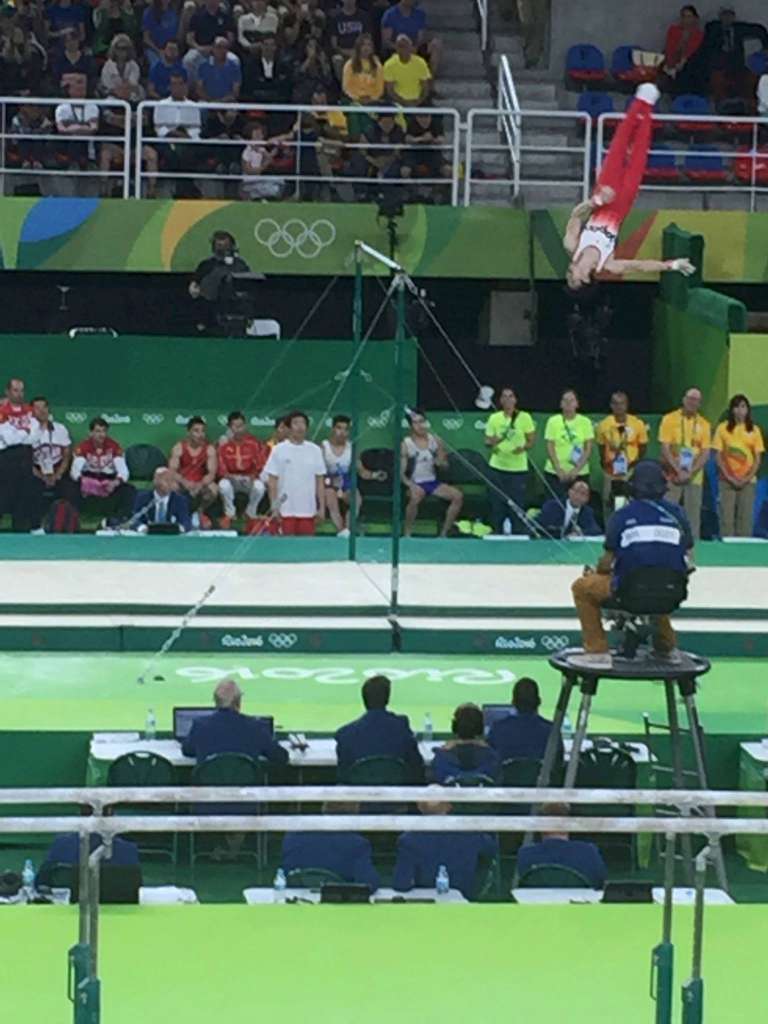 Kohei Uchimura dismounts to win.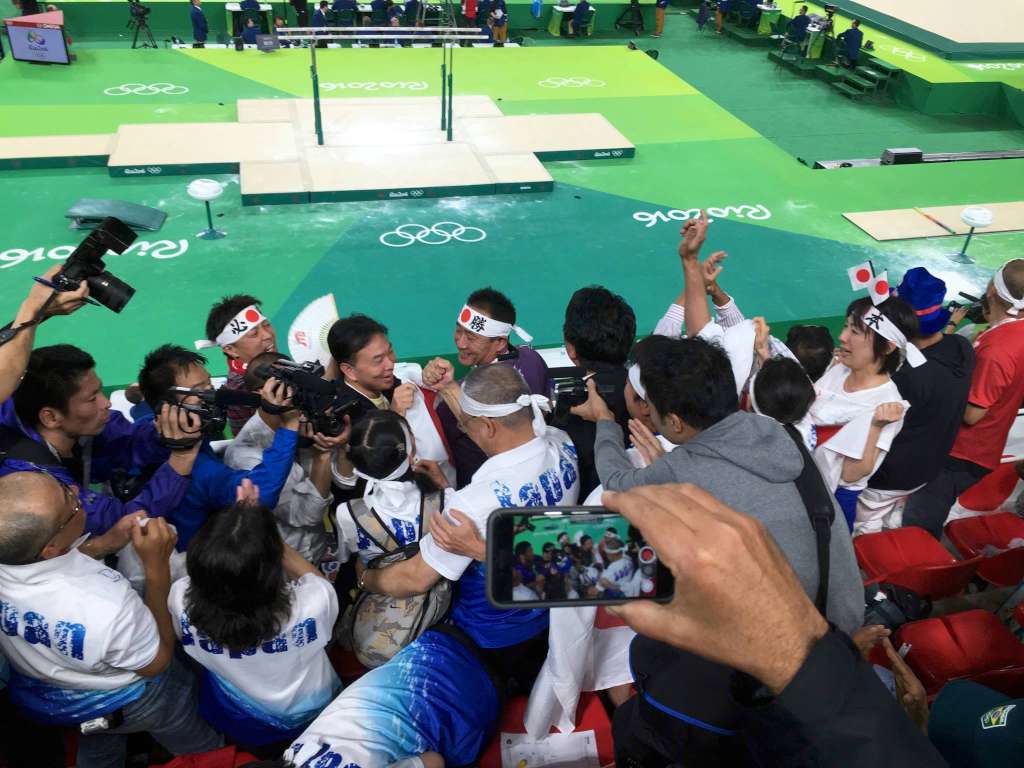 Celebration from the Japanese contingent.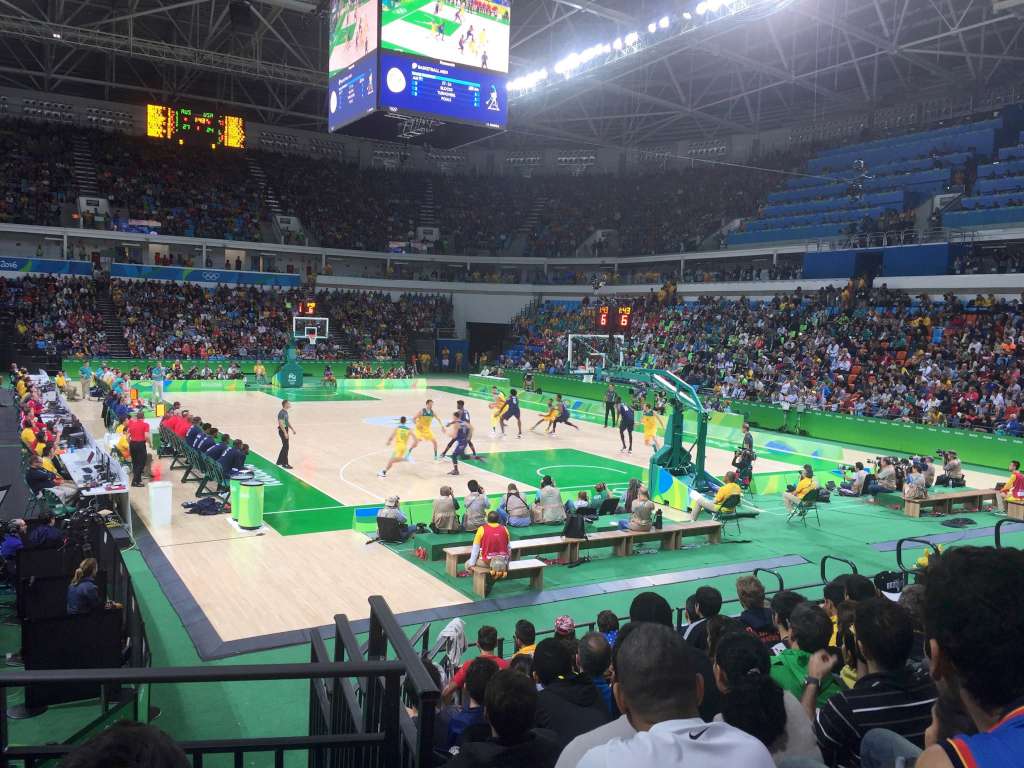 Unexpected Australian lead in US-Australia basketball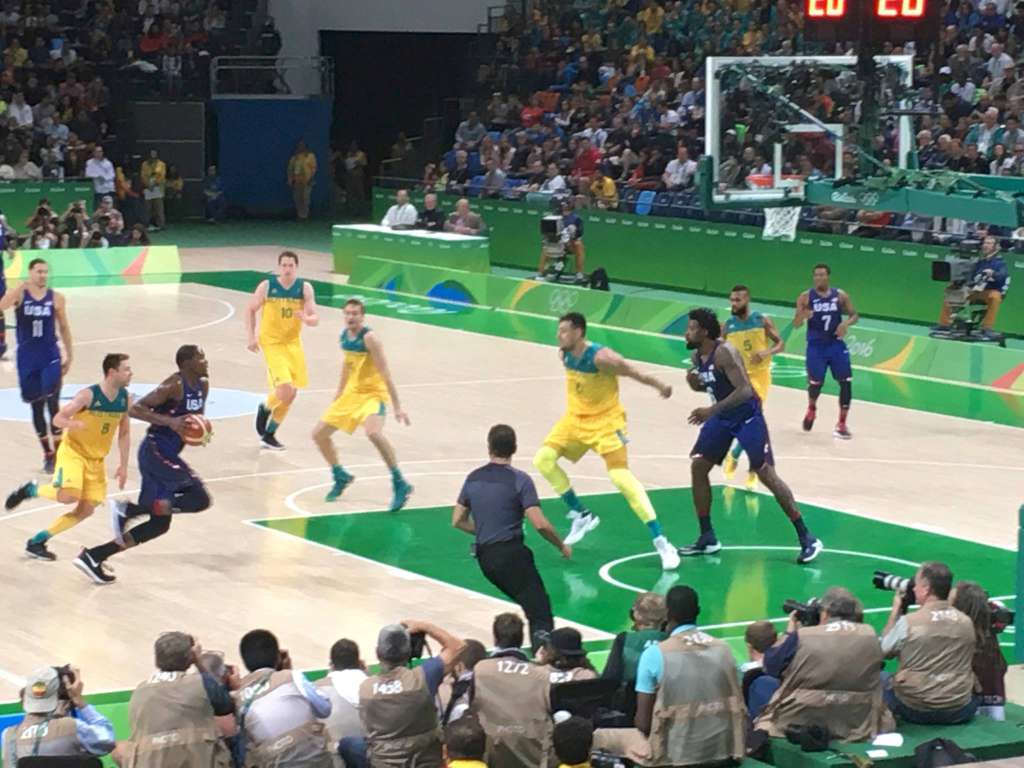 KD strikes back.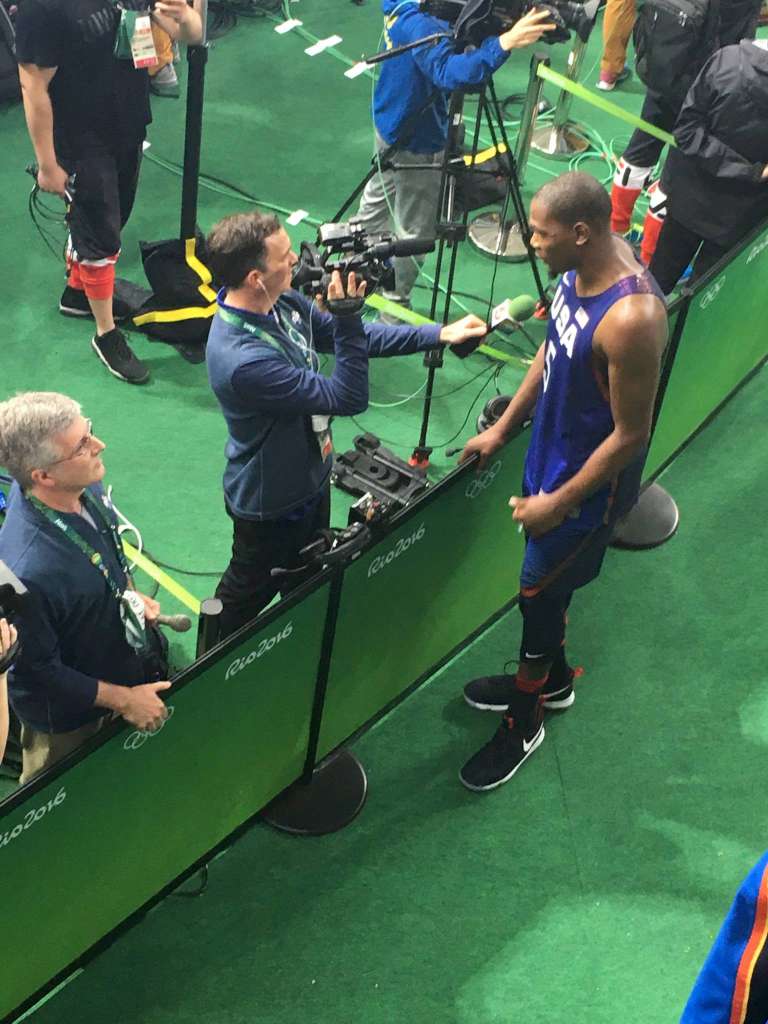 Postmortems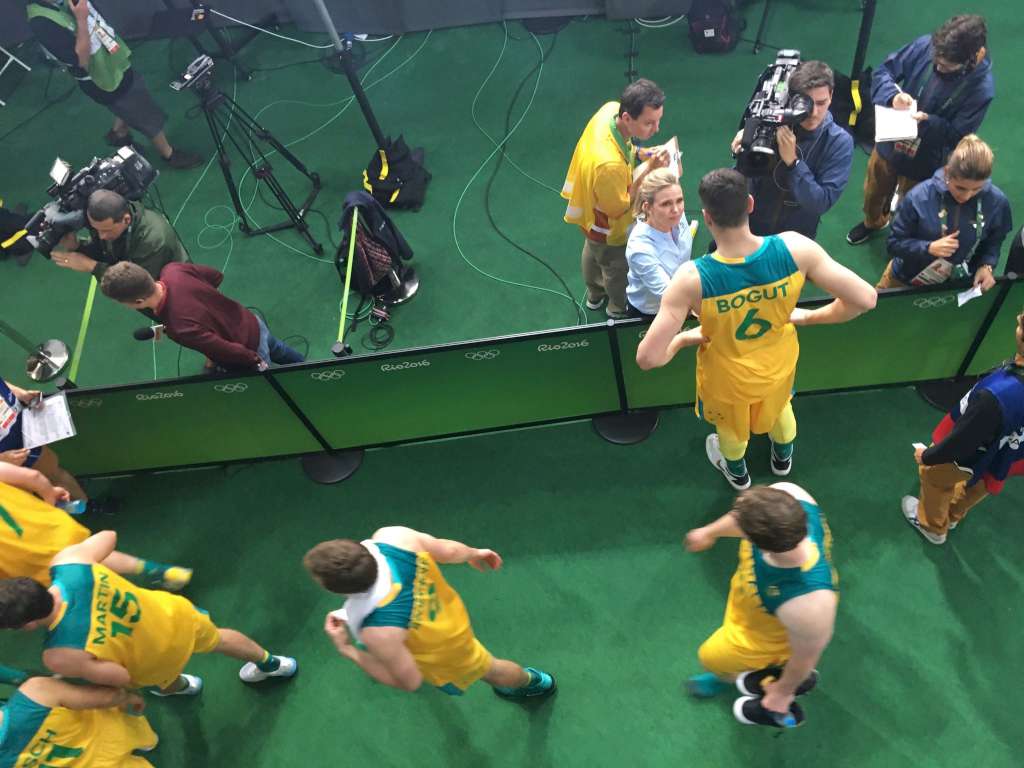 More postmortems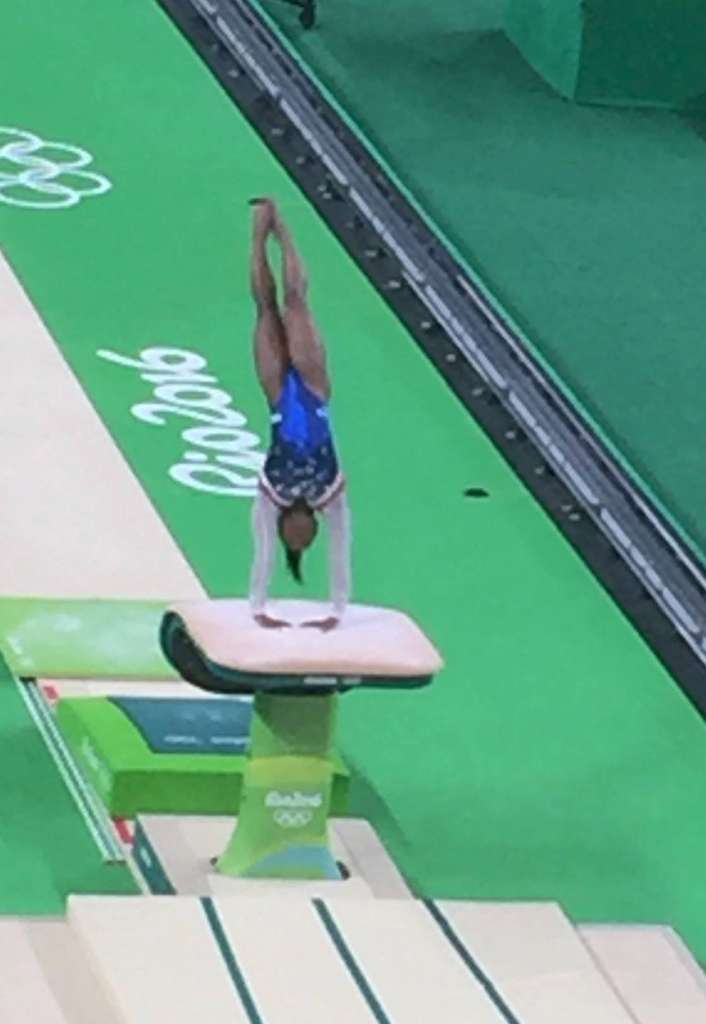 OK, Simone Biles is really quite impressive.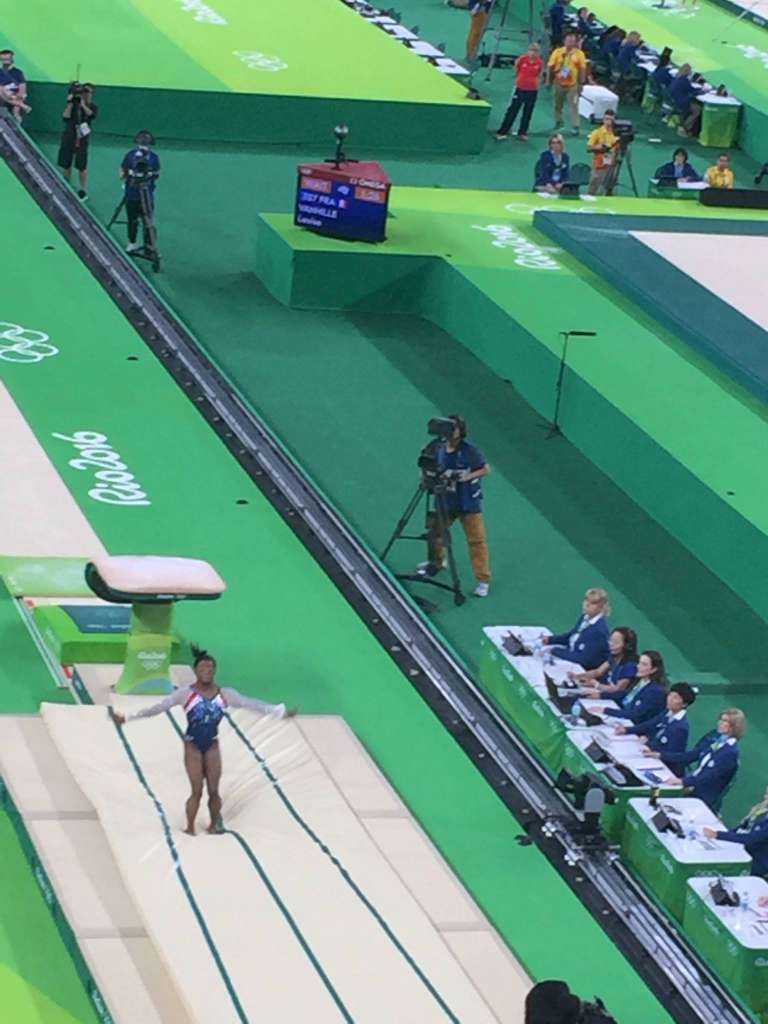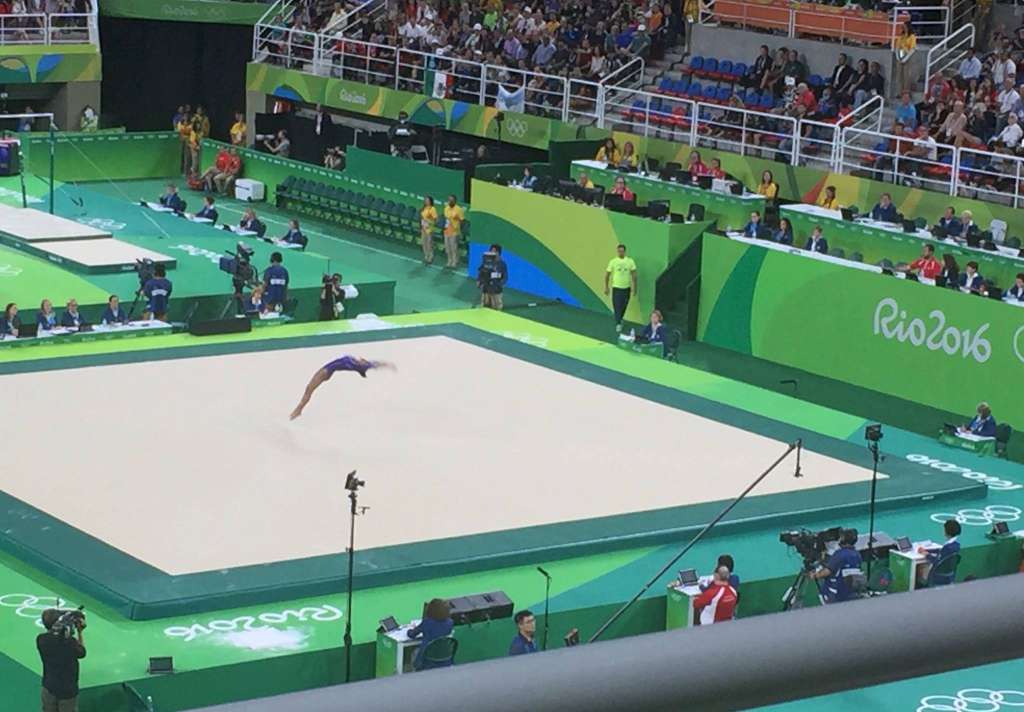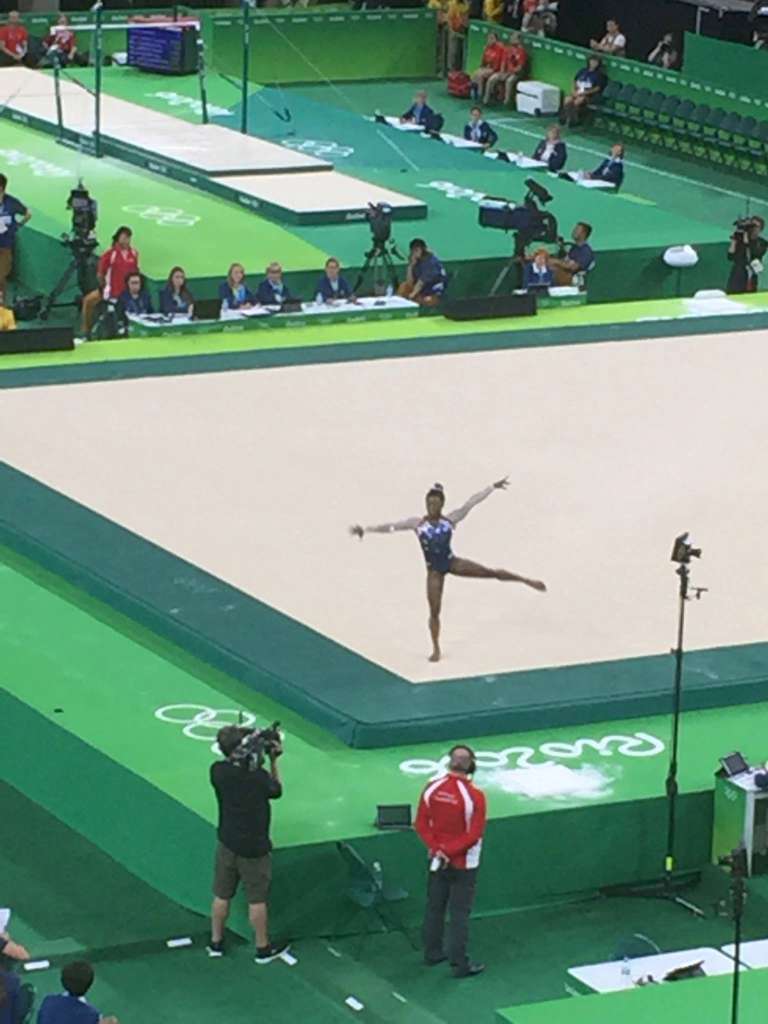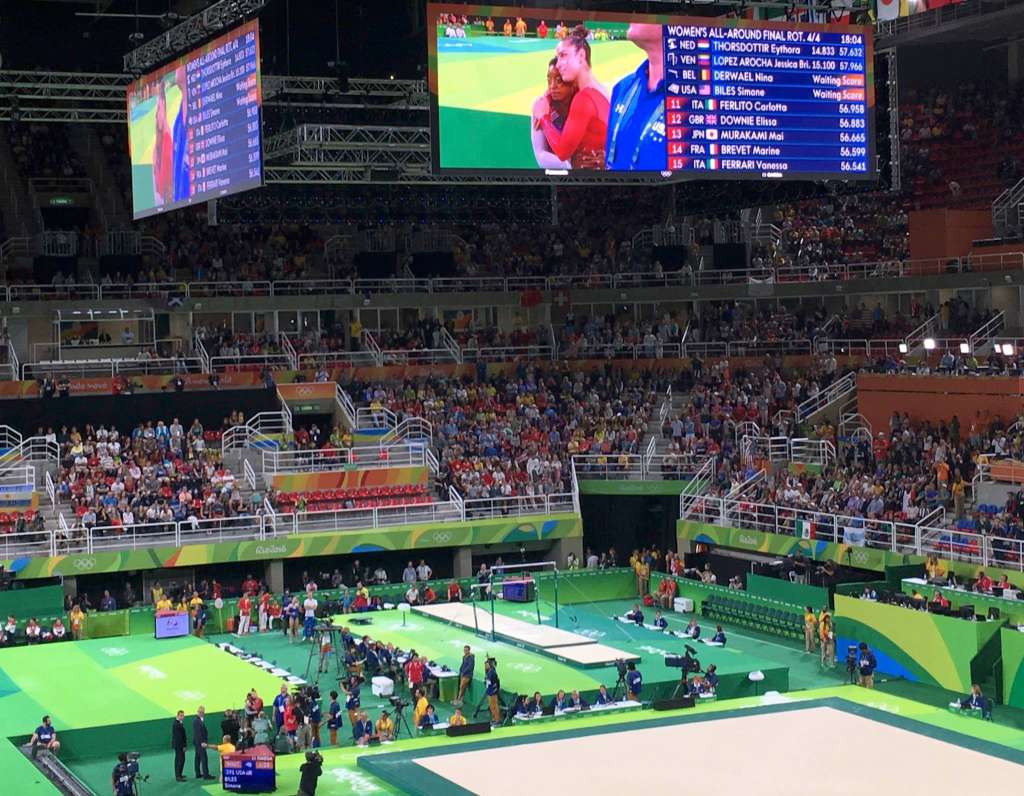 Nervously waiting after Biles' final routine (that's them toward bottom left)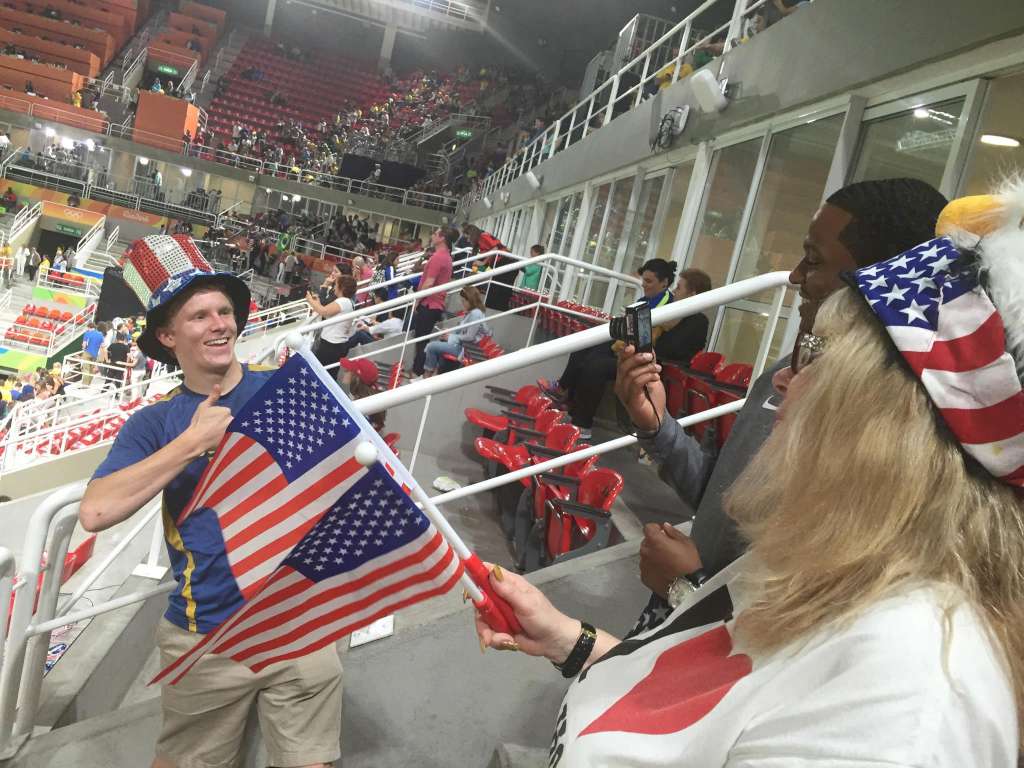 Incle Sam is unhappy.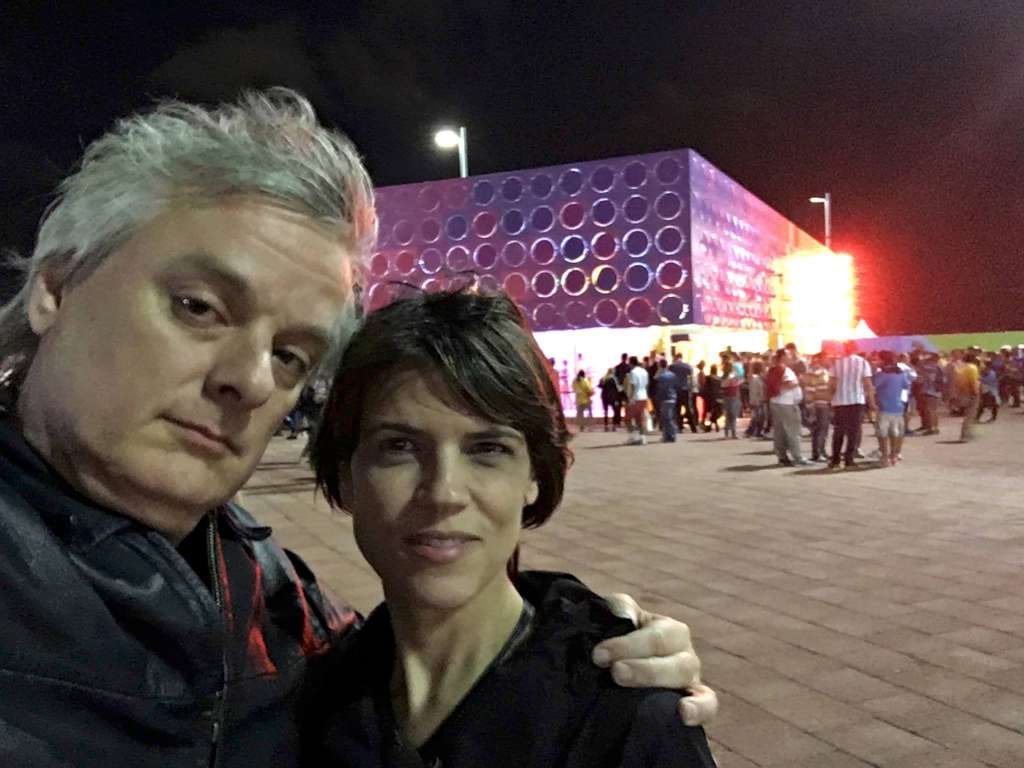 With Claudia outside the Olympic Park nightclub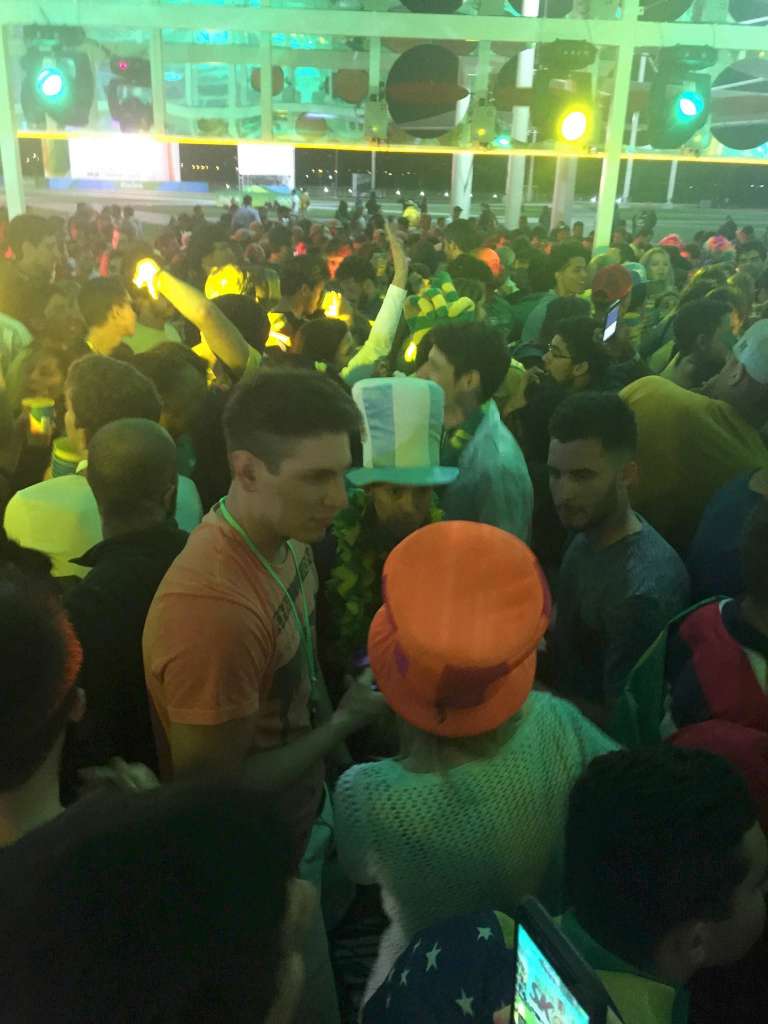 Inside the nightclub!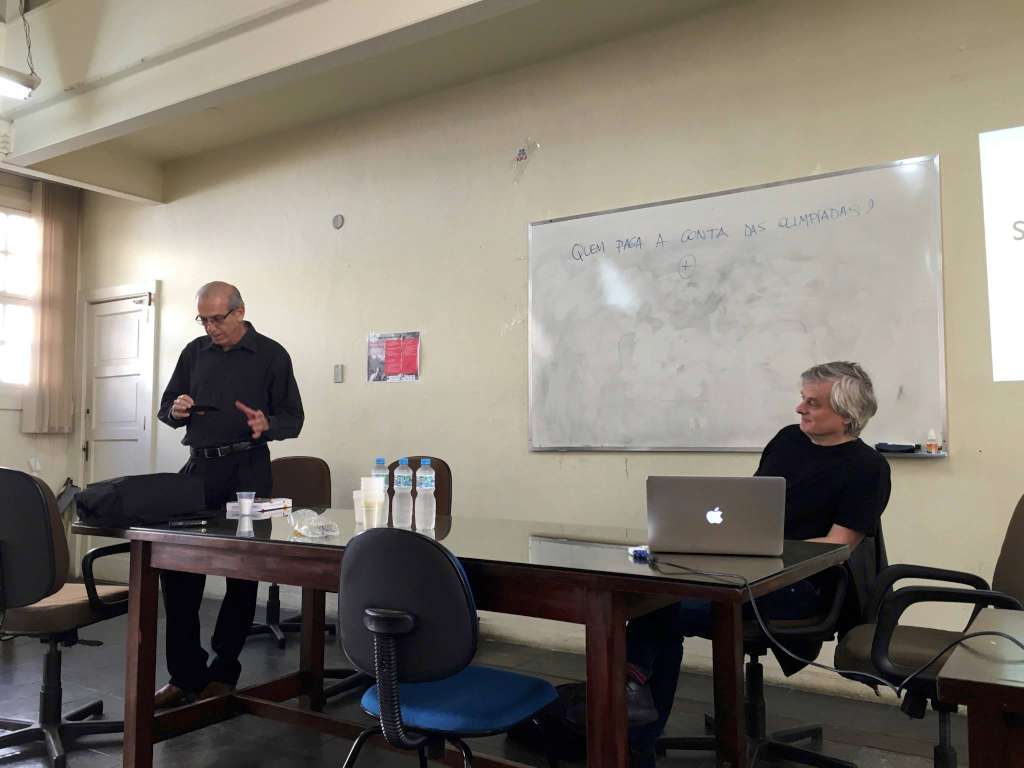 Philosophy olympics with Wilson Mendonca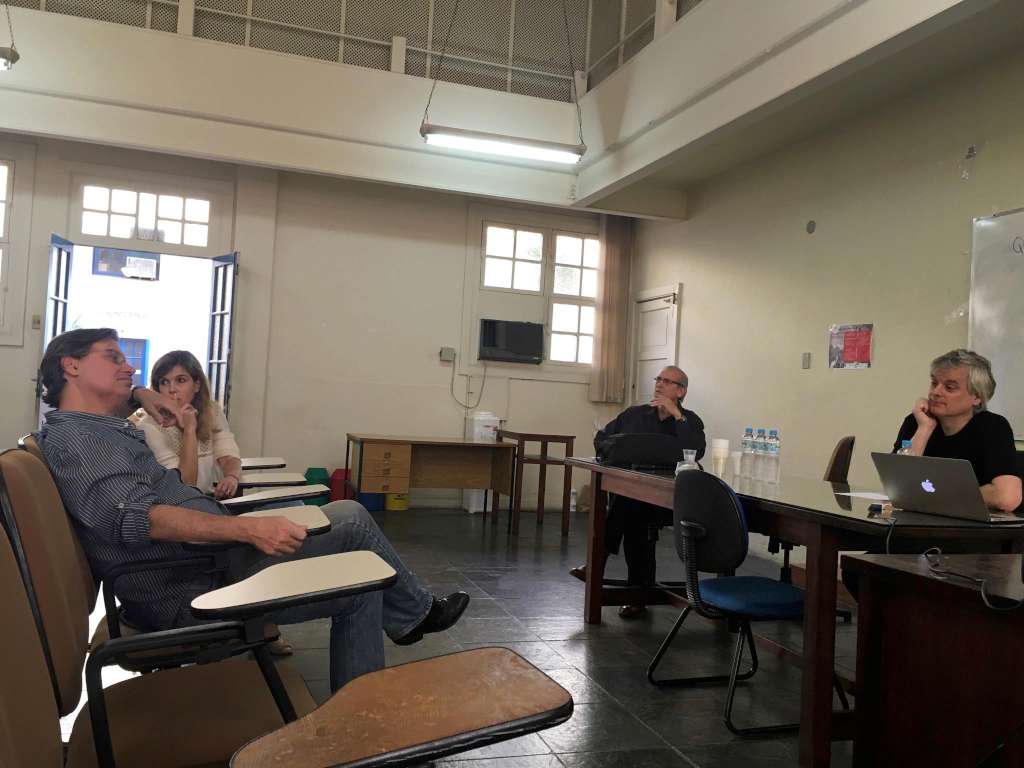 Roberto Horácio Sá Pereira is skeptical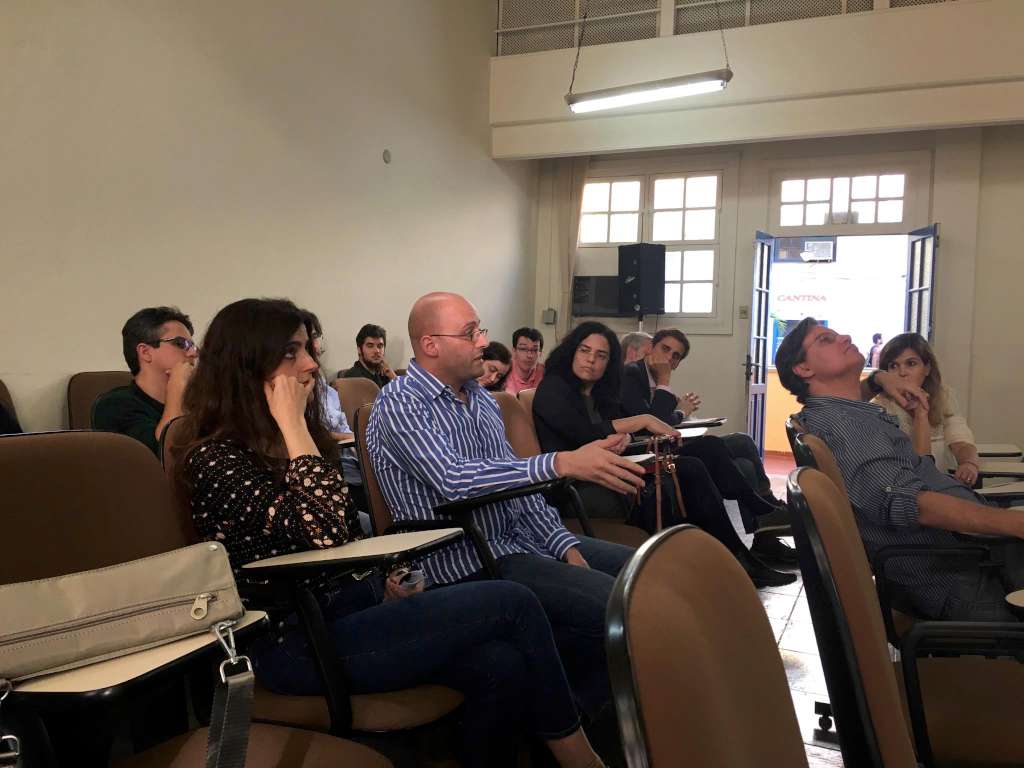 David Yates asks a question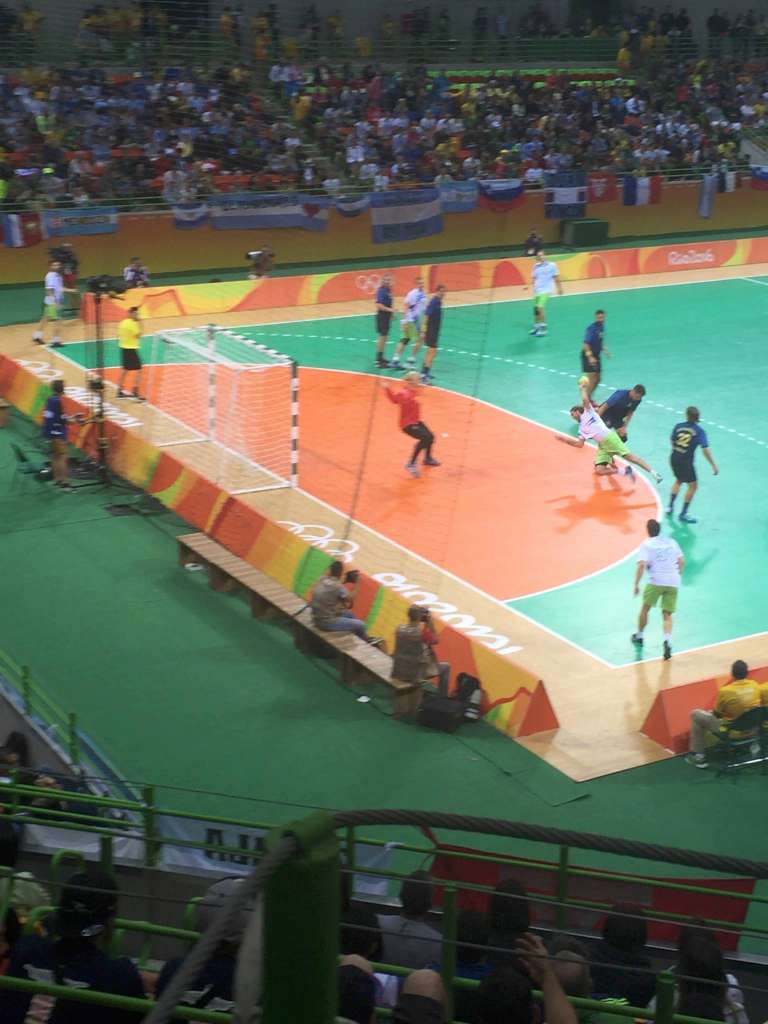 Handball!
Claudia's brothers Marcio and Leo at the handball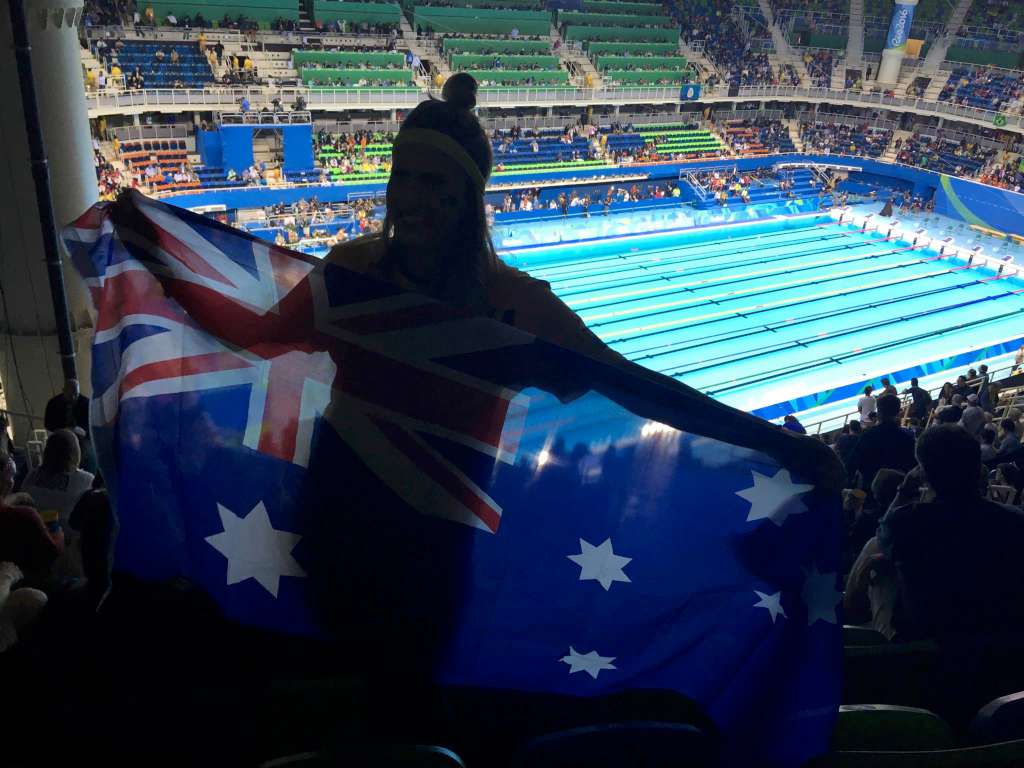 Australians out in force for the swimming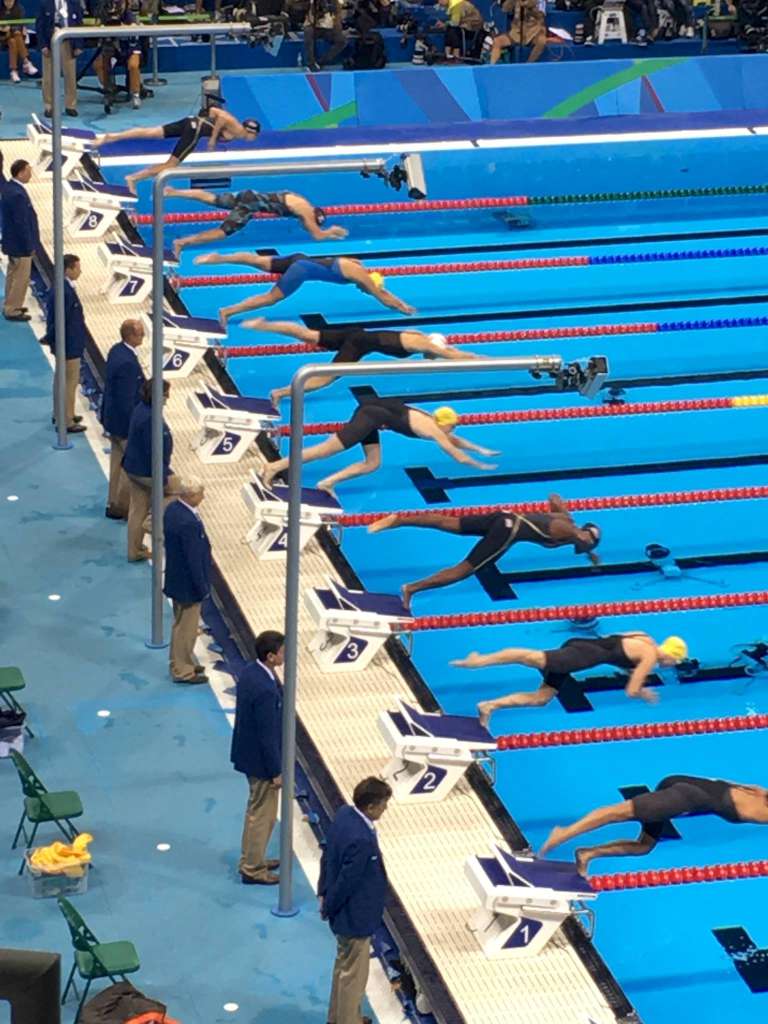 Cate Campbell in lane 4, slow off the blocks!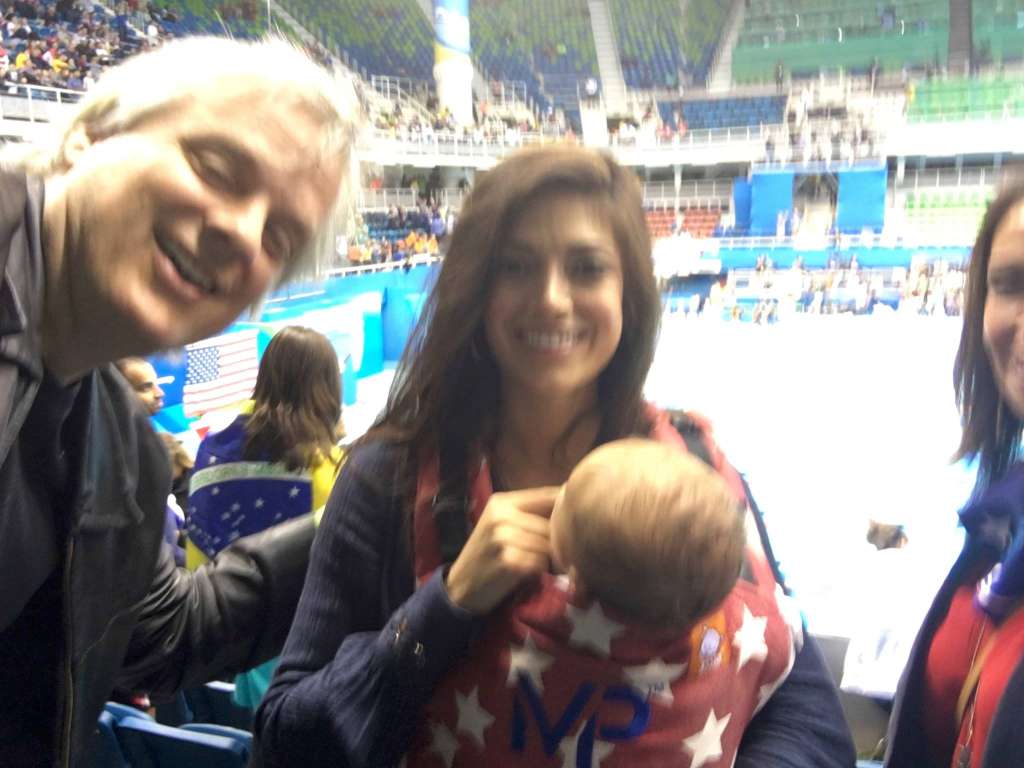 With Michael Phelps' wife Nicole and son Boomer (they were cool)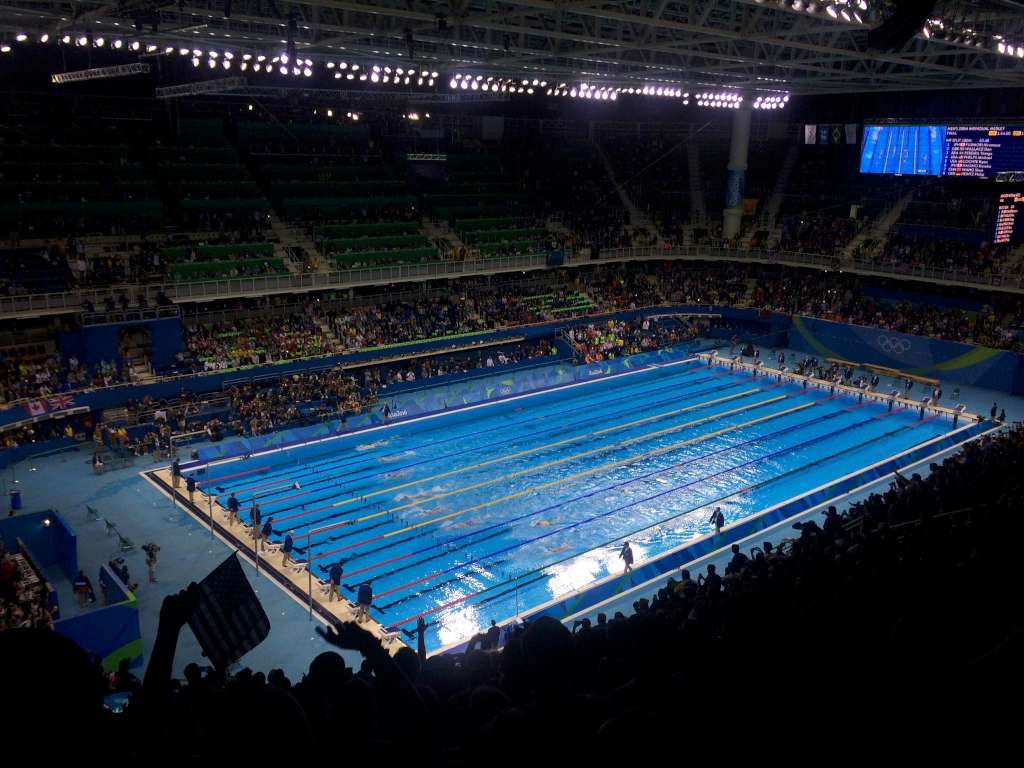 200m individual medley: Phelps in lane 4, holding off Ryan Lochte in lane 5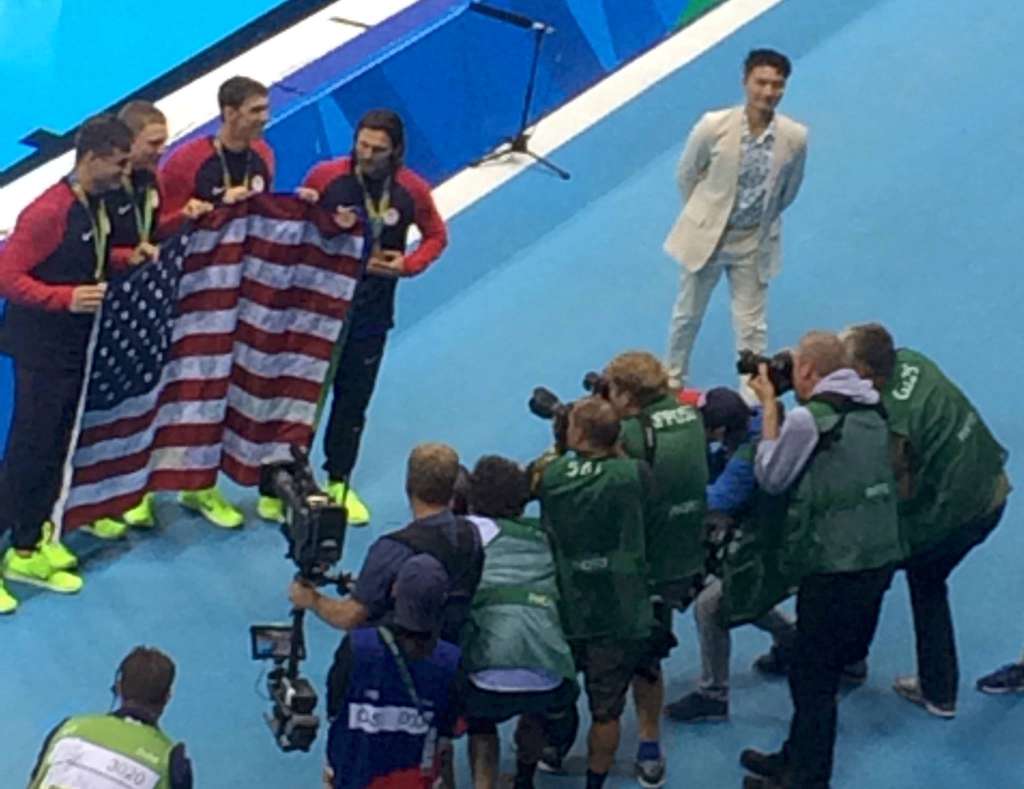 American medley relay team celebrates.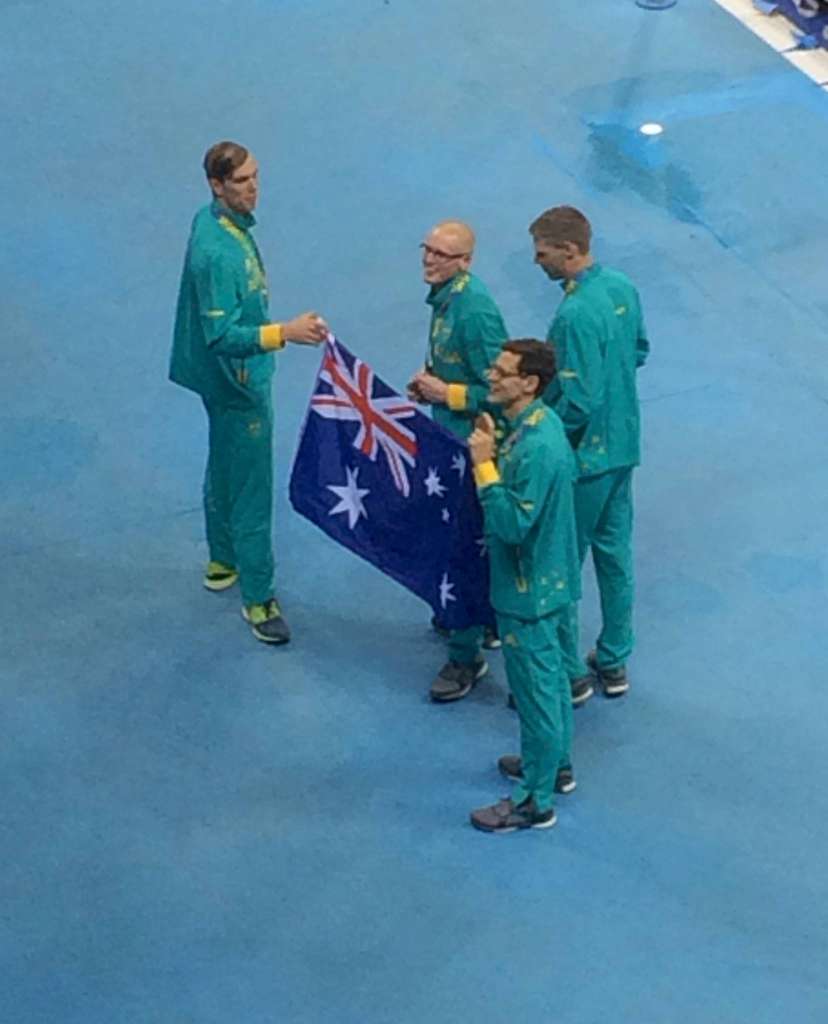 Australia takes silver (Kyle Chalmers on left!)

Cycling velodrome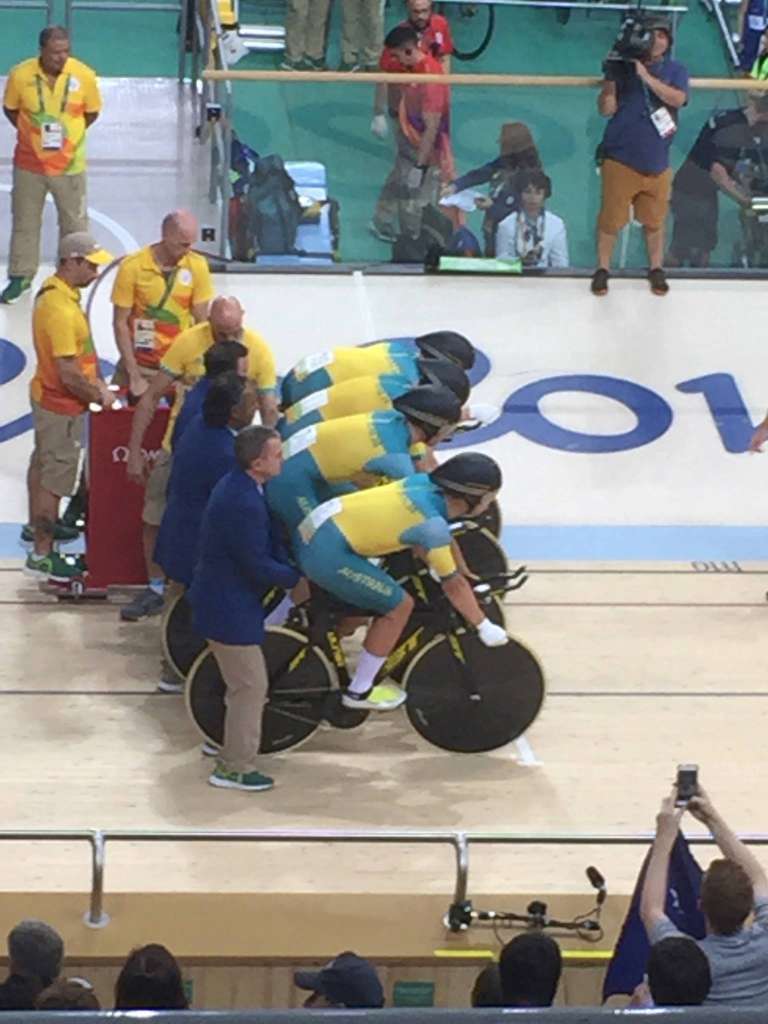 Australian team about to enter pursuit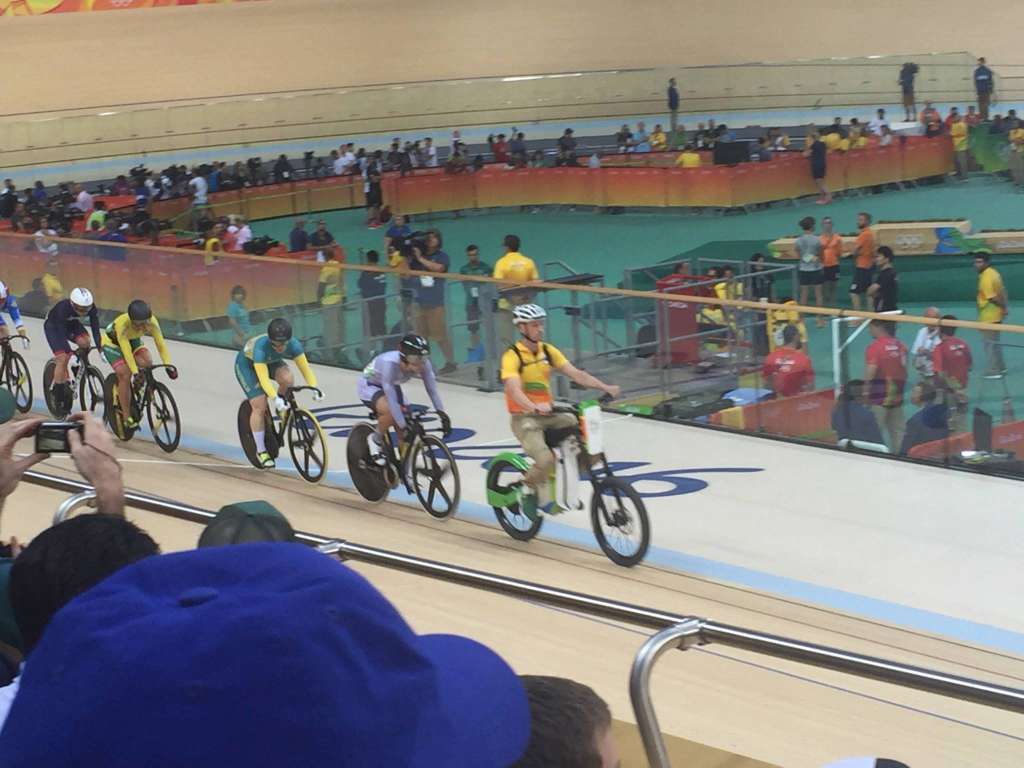 I grew fond of the guy leading the keirin.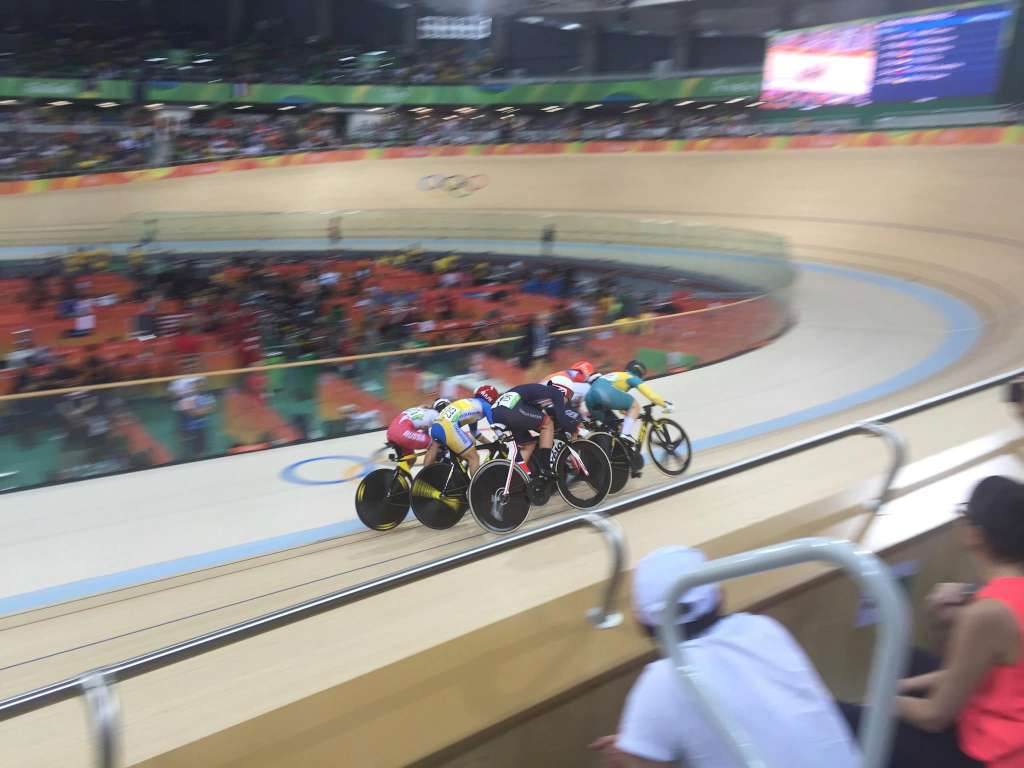 Anna Meares makes a break.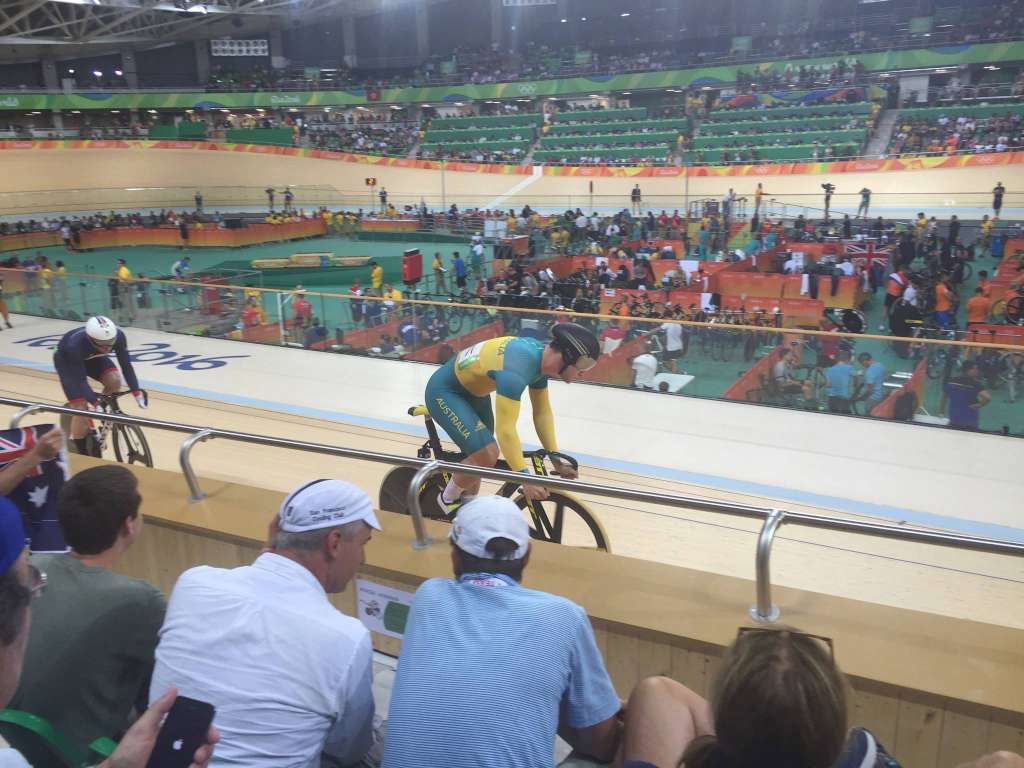 Cat and mouse in men's sprint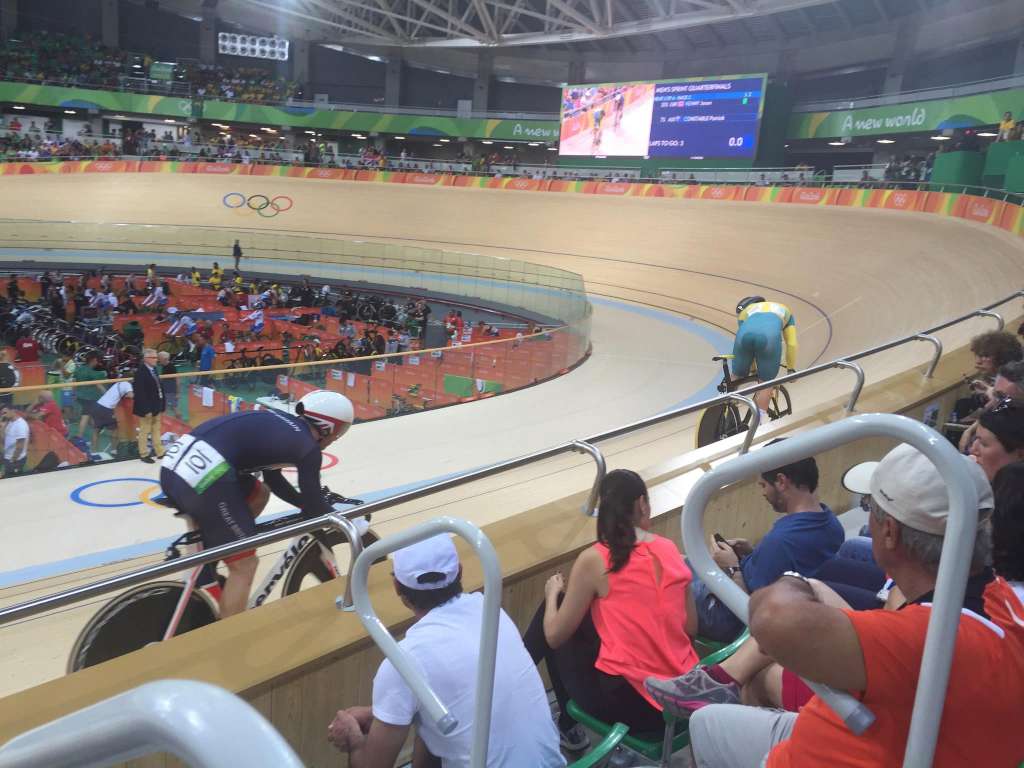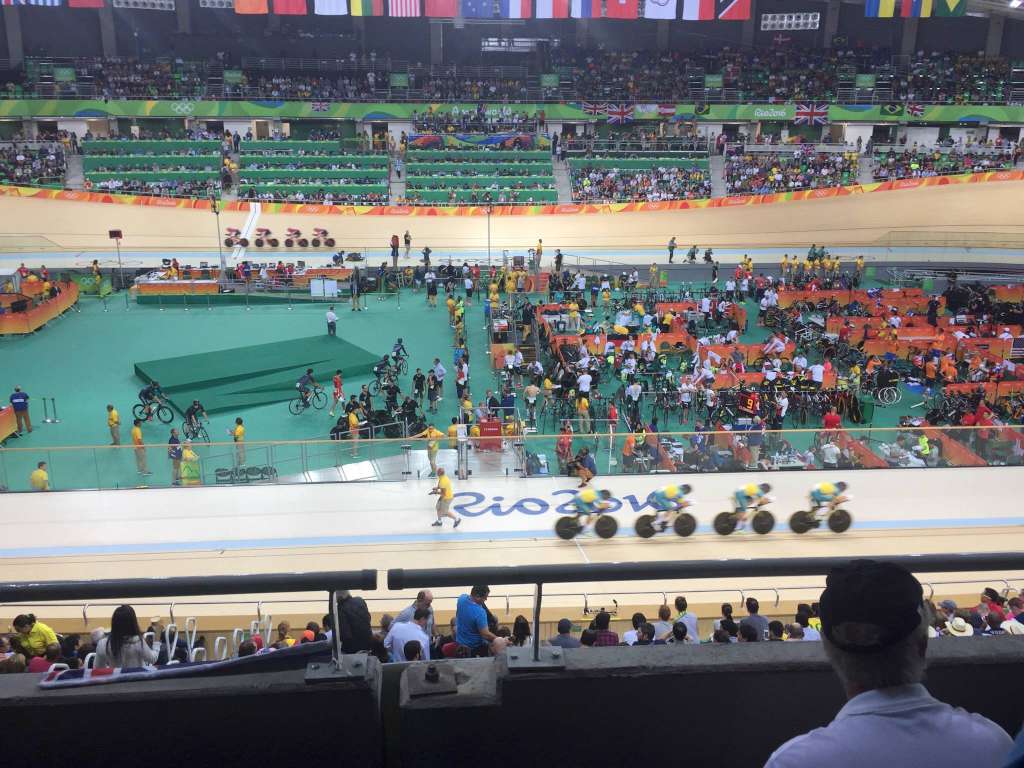 The center of the velodrome was always humming with activity.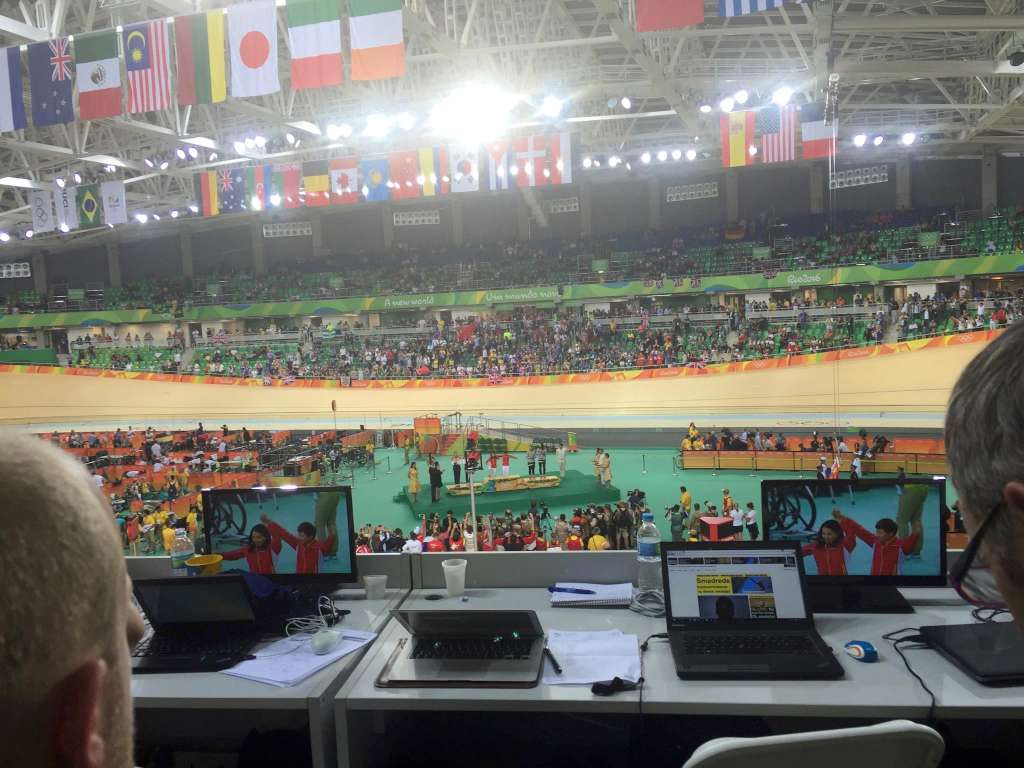 View from the press gallery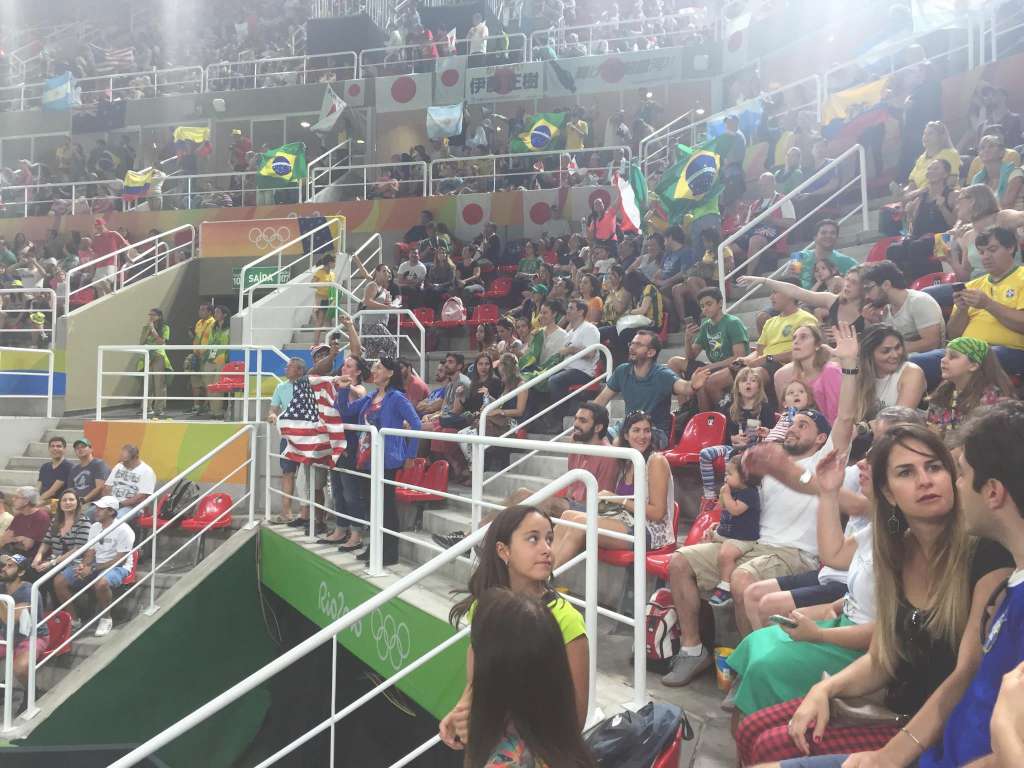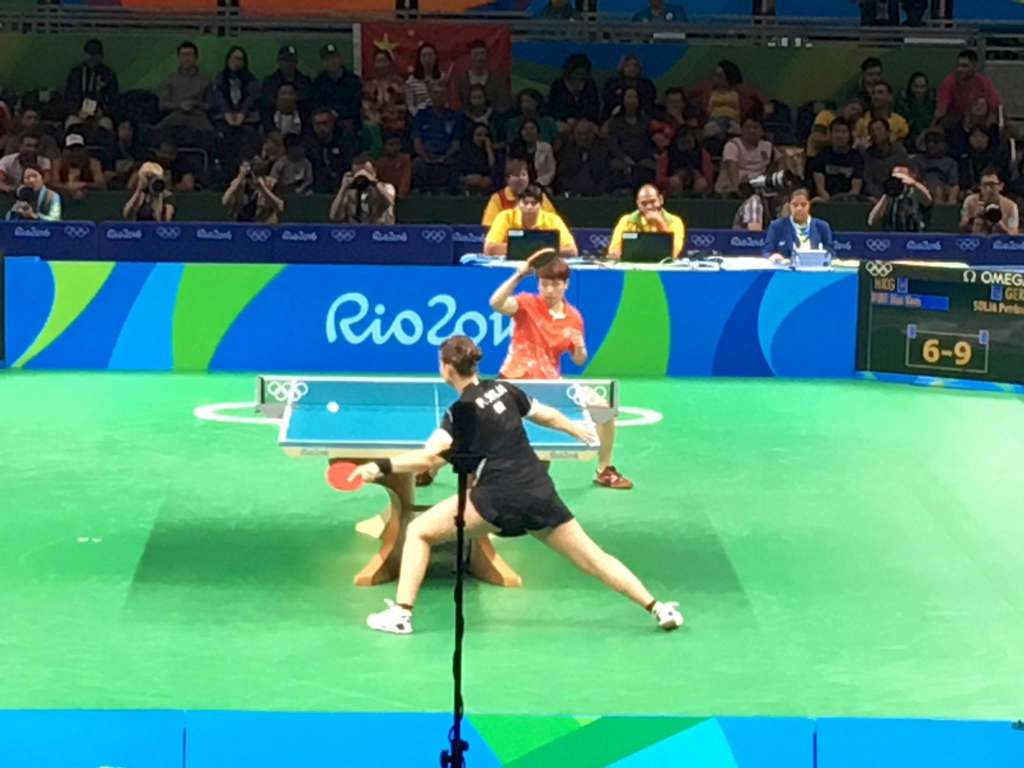 Table tennis!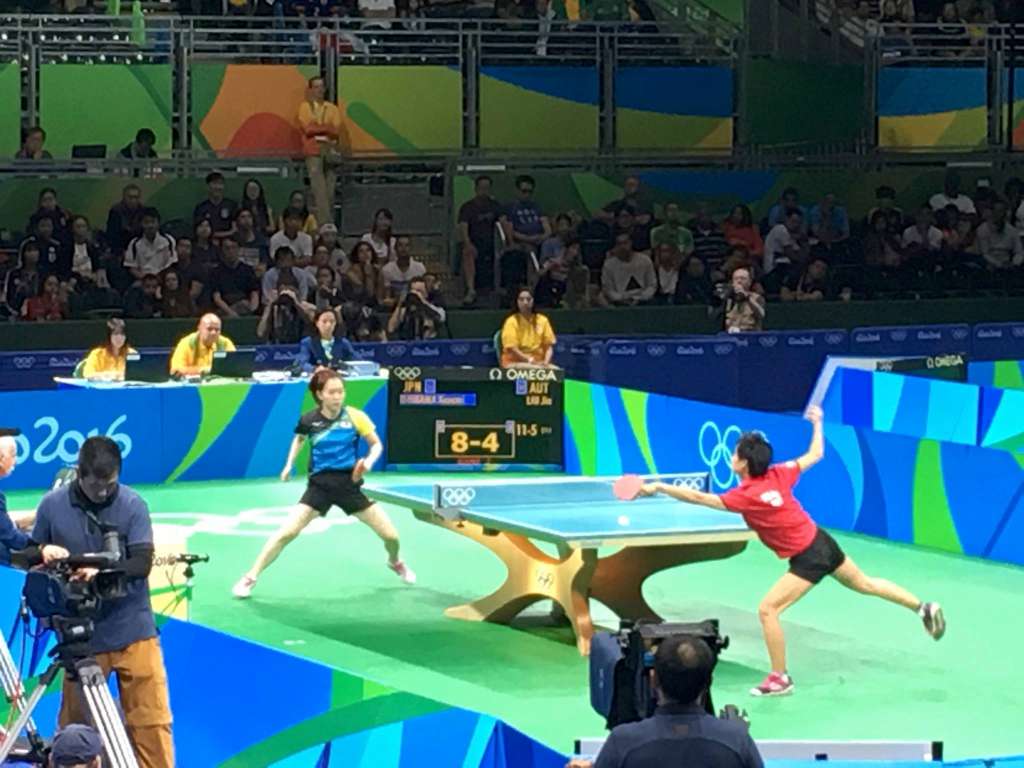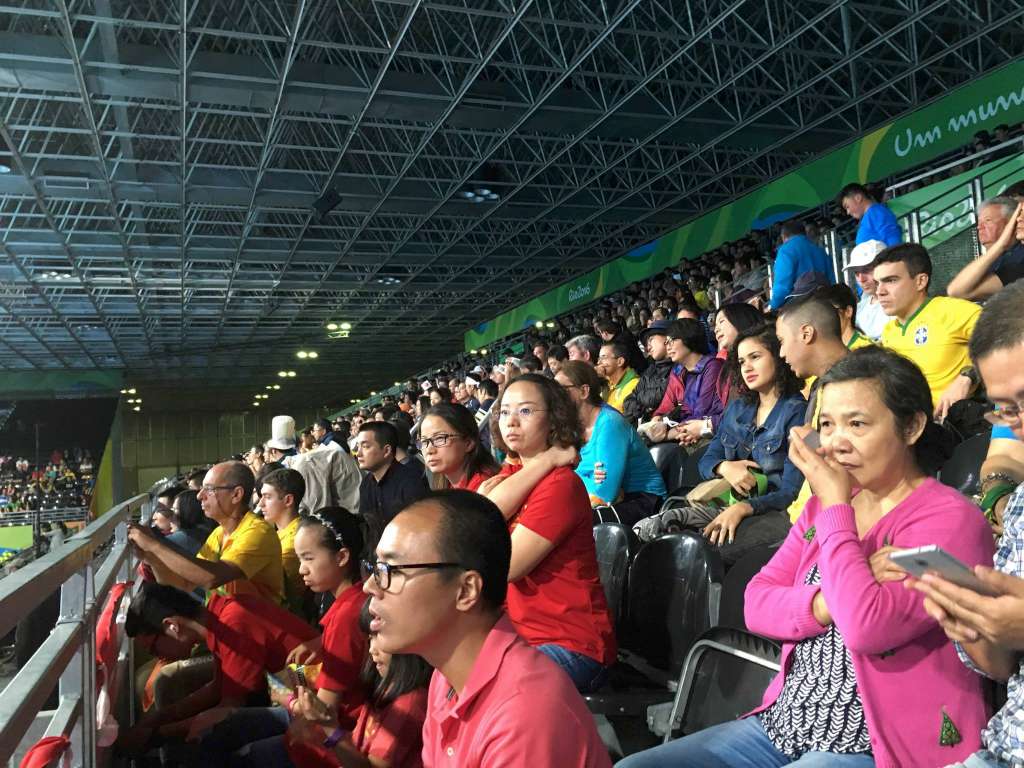 Tense times in table tennis audience
A break for father's day on the beach, with Claudia, Sonia and Firmino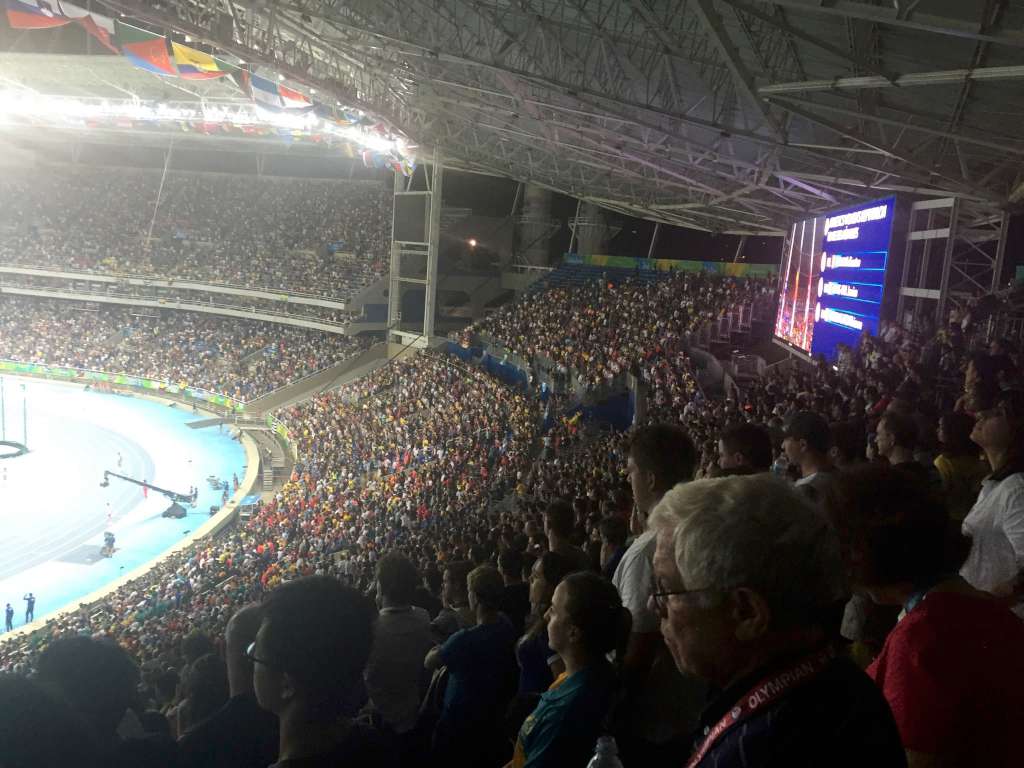 Packed stadium for the athletics
Start of men's 400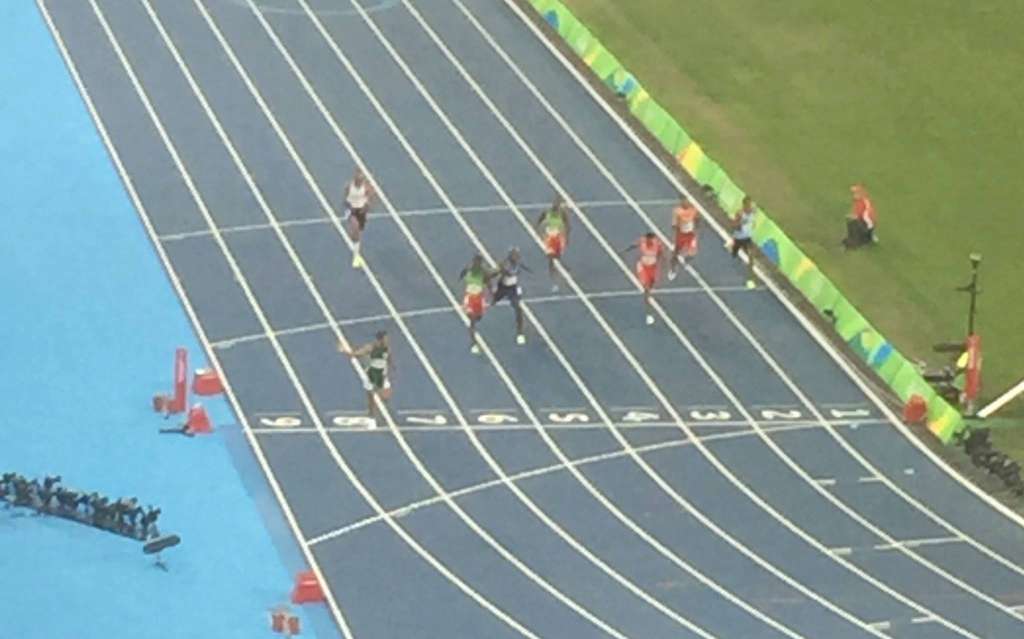 Van Niekirk breaks world record in lane 8.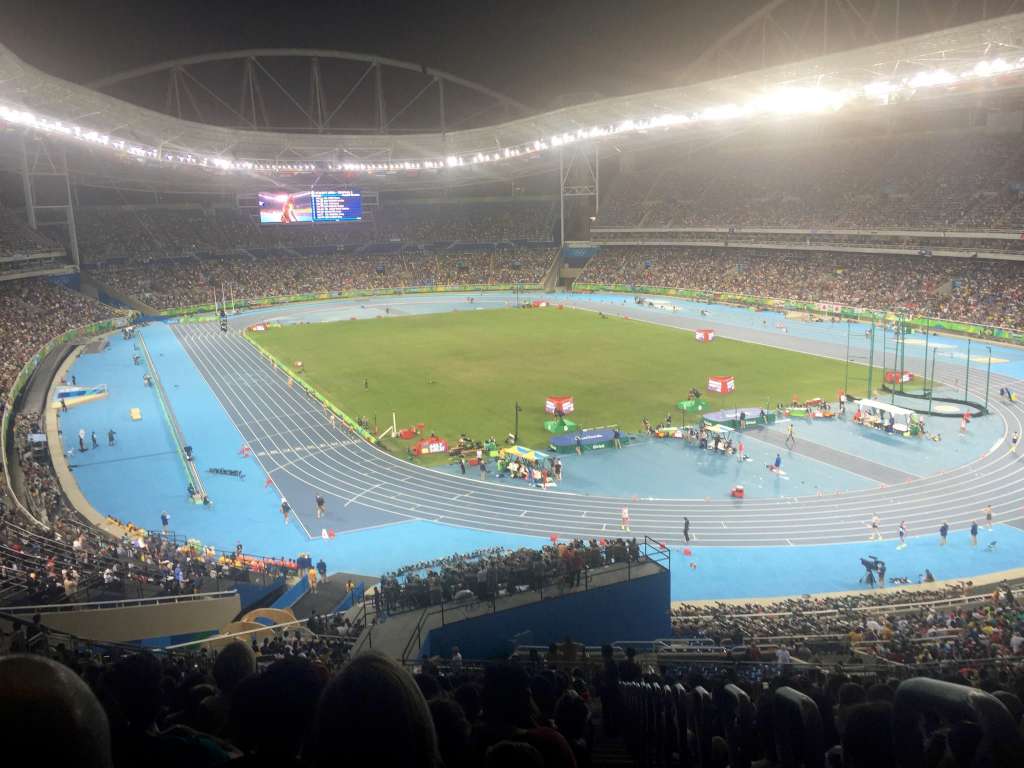 Dibaba win's women's 1500 semifinal.
Women's 400 semifinal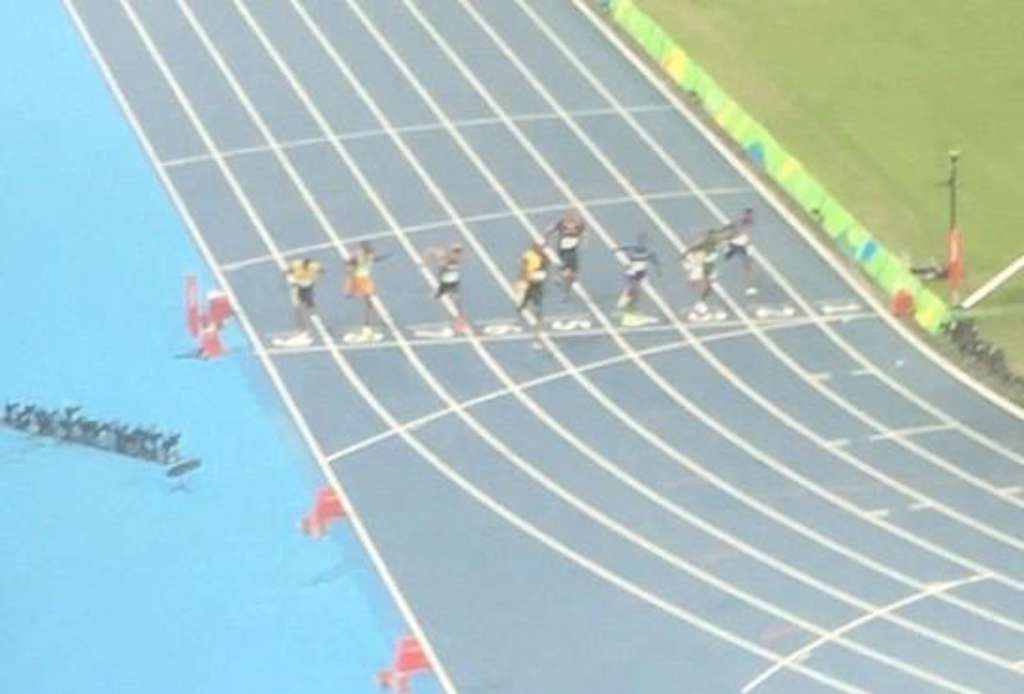 Usain Bolt takes the gold in 100m.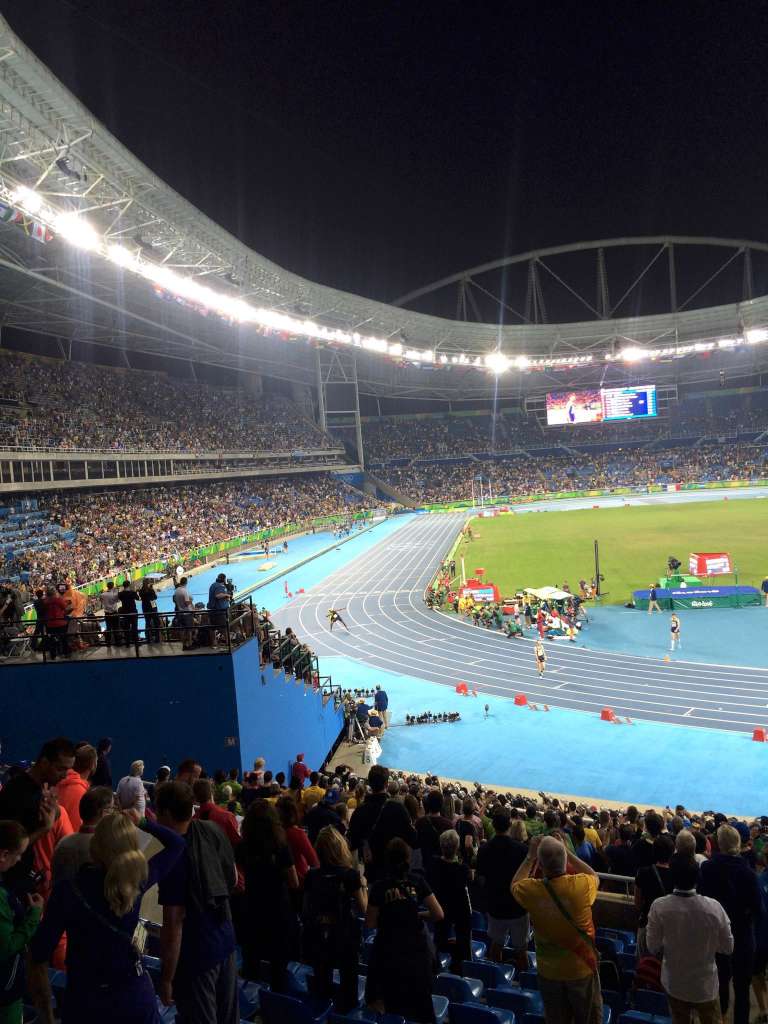 Usain does his thing.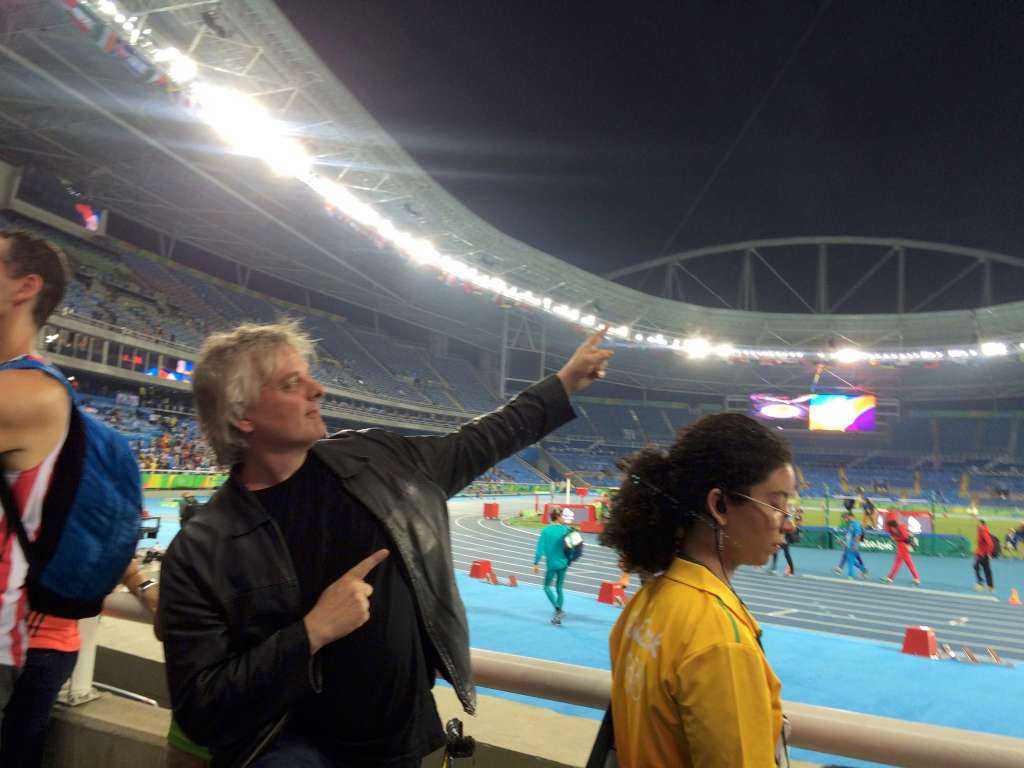 I do Usain's thing.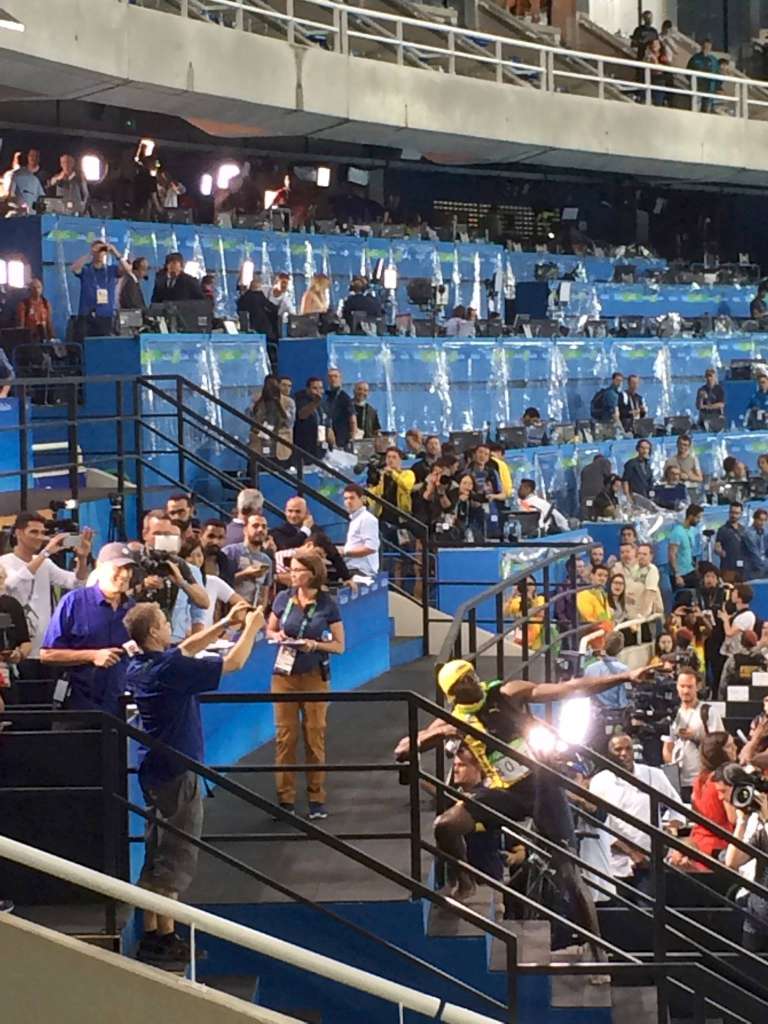 Usain again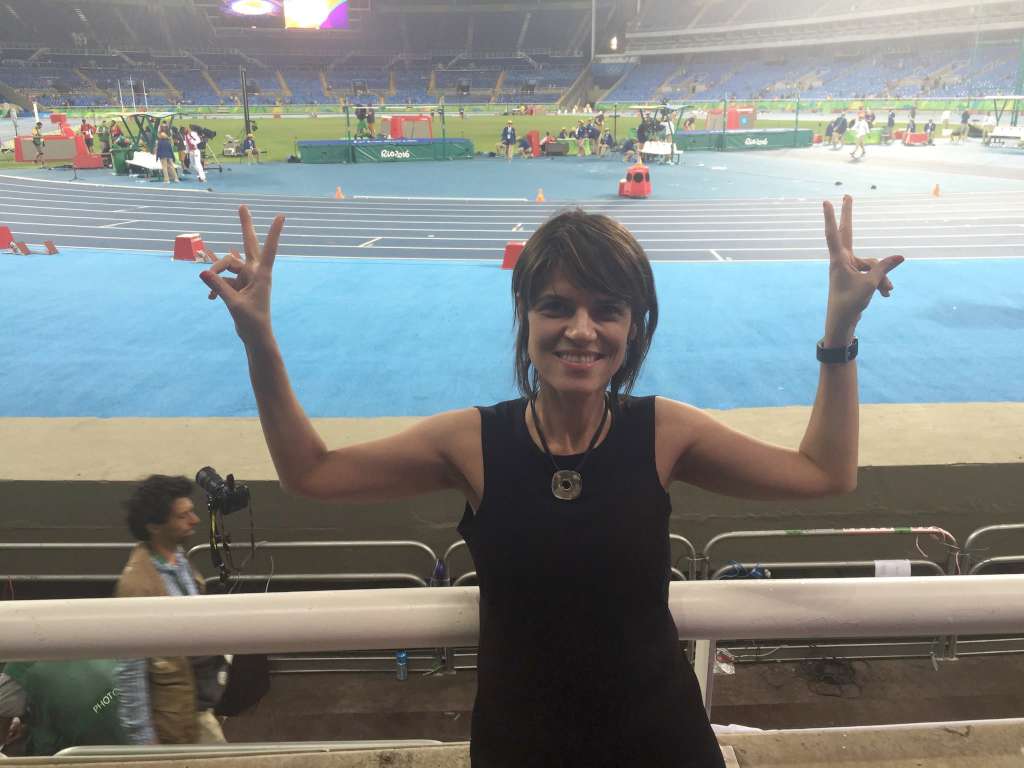 Claudia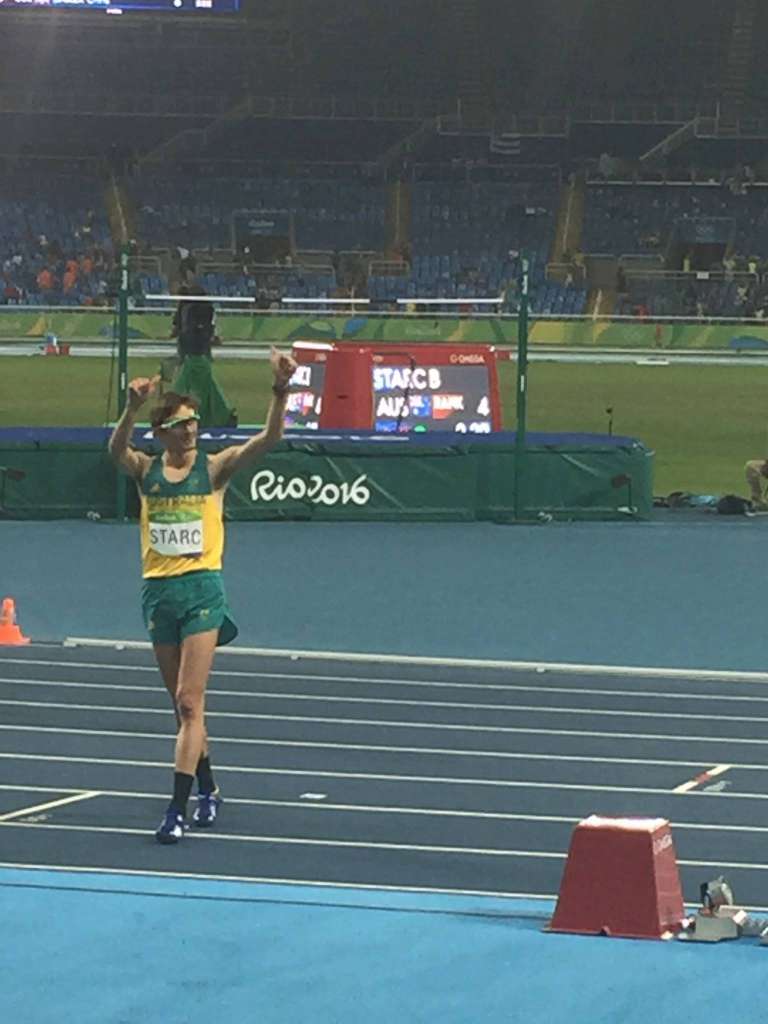 Mitchell Starc's brother in the high jump!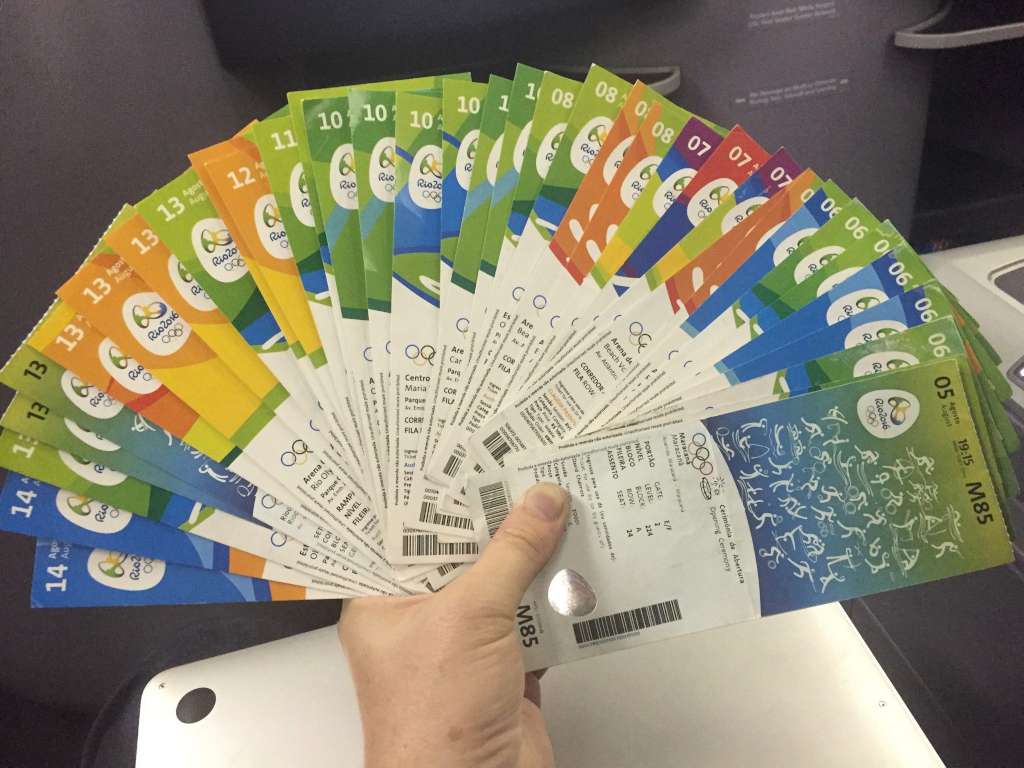 Olympic ticket collection!
---
Go to: